A driver came to deliver groceries to a struggling elderly couple. However, after spotting a small sign in their yard, the driver decimated the couple's food and left them an incredibly nasty note.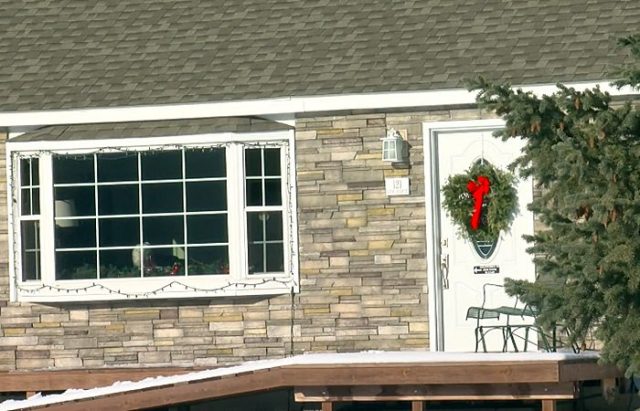 After ordering groceries from their local Cub Foods supermarket through the Instacart delivery service, an elderly Minnesota couple received a notification that delivery driver "Tara" had reached their home. Upon looking outside, they noticed a vehicle rocking back and forth in their driveway. Believing the car to be stuck in the snow, the pair hurried outside to help. When they reached the vehicle, they suddenly realized what had happened.
When the couple stepped outside, they were accosted by an irate female delivery driver screaming at them to go check inside their wreath, which was hanging on their front door. The woman then once again drove back and forth in their driveway before speeding away. Confused, the couple headed to their wreath.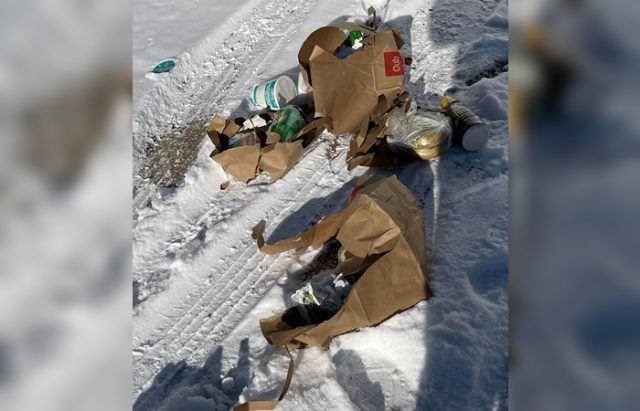 WCCO reports that the couple found an explicit note written on the grocery receipt. The message read, "Instacart doesn't pay employees. Sry find another slave. F— the racist police pigs." They then realized that the driver hadn't been stuck in their driveway but was repeatedly running over the groceries they had purchased.
Blaine Police Chief Brian Podany confirmed that the note was in direct response to a small pro-law enforcement yard sign, which simply read: "Thank you, Blaine PD."
"We've seen things with signs in the past, but something this brazen is really unfortunate and really uncalled for," Podany said. "We're in law enforcement, we get not everybody likes us, we understand that, but don't take that out on innocent people out there, especially people who are trying to contribute to this person's livelihood."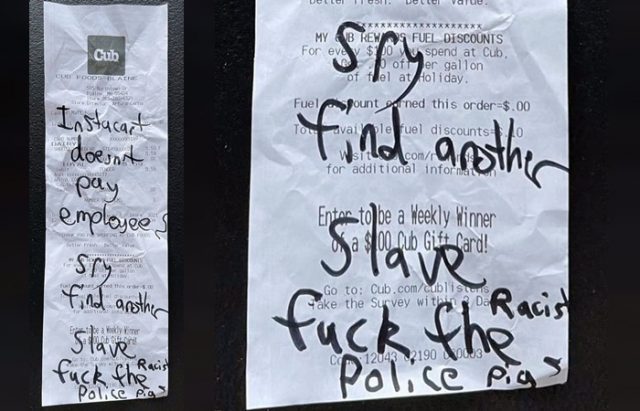 Chief Podany told reporters that detectives tracked down the driver, who is a 36-year-old Coon Rapids woman, and that she refused to speak with officers. She could face misdemeanor charges of disorderly conduct and criminal damage to property, which may result in up to 90 days in jail.
A family member explained that the elderly couple has had a particularly difficult year, which included medical complications and financial woes. She wrote that the delivery driver doesn't realize just how hurtful her actions were.
"Tara probably doesn't know how carefully those $50 in groceries were budgeted for. Or how devastating the recent medical diagnosis has been. Or how scared and vulnerable her vile act of hatred made them feel," she wrote. "Supporting law enforcement doesn't make you racist. And it absolutely doesn't give anyone the right to destroy your things or shatter your sense of safety."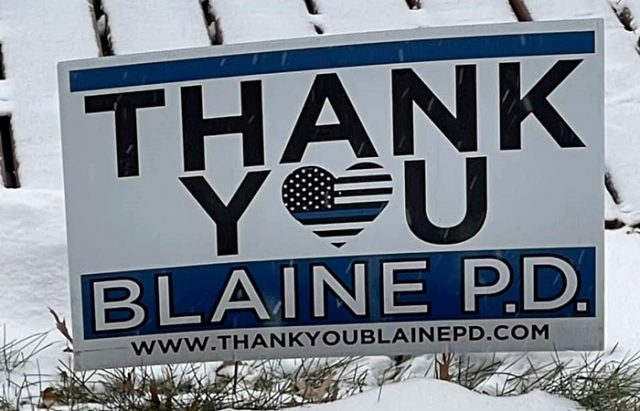 The family member started a GoFundMe account, which raised over $13,000 for the elderly couple's food and medical expenses. As for "Tara," the family member says they are praying that she seeks help over the fear and pain she caused.
Instacart was notified about the incident and has released a statement regarding their driver's behavior. They confirmed that they have fired the driver and will continue to work with the police.
"We're appalled by the unacceptable actions of this shopper, who has been removed from the Instacart platform as a result. We've been in direct contact with the customers to refund their order and provide additional resources. We'll continue to provide support to the impacted customers and will also work directly with local law enforcement on any investigations into this matter," Instacart said.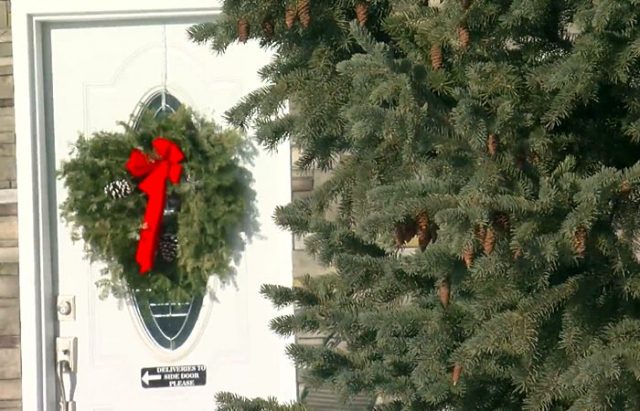 Time and time again, the anti-police movement has proven to be just as violent and unhinged as they claim law enforcement officers are. They cannot even tolerate a differing opinion and resort to physical violence and destruction of property over the expression of another view.
Although the driver had hoped to bring anguish to this elderly couple, her actions have brought an incredible financial blessing to them that never would have happened otherwise.