A video has exposed nursing home workers abusing an 87-year-old amputee man. The two Texas nursing home workers have since been hit with criminal charges after their deplorable treatment of the elderly gentleman was caught on camera.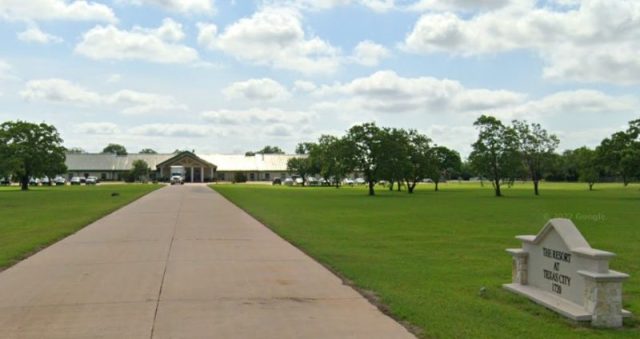 When Cornelio Salinas, an 87-year-old resident of Solidago Health and Rehabilitation in Texas City, Texas, told his family that he was being abused by workers at the home, his loved ones installed a camera inside his room. A year later, that camera would capture troubling proof that there was indeed elder abuse happening at the nursing home.
The horror Salinas lived through was exposed after the nursing home called the family to inform them that their elderly loved one had fallen out of bed and was taken to the hospital. When Salinas's family saw him, however, they discovered injuries that they didn't believe to be consistent with falling out of bed, including two black eyes and bruising, as well as the need for a neck brace.
With things not seeming to add up for the concerned family, they decided to review the footage from the surveillance camera they had installed in Cornelio Salinas's room a year prior. What they saw was both heartbreaking and infuriating. Although they were very angry, they "literally cried" after viewing the footage, Salinas's grandson said.
Salinas, who not only suffers from arthritis but is also an amputee, is seen in the troubling footage being dragged across the floor, kicked, and smacked before being tossed into bed by two nursing home workers later identified as Lisa Jo Cooper, 61, and Kecia Danielle Johnson, 57. The nursing home employees then close a privacy curtain, obstructing the view. Although Cooper and Johnson are hidden behind the curtain for 15 to 20 minutes, Salinas appears on the floor again during that time, as evidenced by his one foot appearing under the curtain.
The incident obviously disturbed Cornelio Salinas's family, who have since spoken out about the abuse in hopes of warning others.
"You never think it's going to happen to one of your family members. It's sad," the abused elderly man's grandson Lizandro Solis said, according to Click2Houston. "That's no way to treat nobody, especially an elderly person with one leg," Solios added, speaking of the abuse. "What is he going to do to you? How can he hurt you?" he continued, referring to his grandfather's helpless condition.
After the home was alerted, Lisa Jo Cooper and Kecia Danielle Johnson, the two workers seen on the video, were initially suspended but later fired as an investigation was launched by both the authorities and the nursing home.
"In parallel to the external investigation, we launched an internal investigation, and the employees were immediately suspended. At the conclusion of the internal investigation, the employees involved in the incident were terminated as a result of violating the company's policies," Solidago Health and Rehabilitation told Fox News. "We will continue to review our systems and approaches to identify new opportunities to strengthen existing measures to safeguard the health and safety of our residents."
Sadly, this wasn't the first time the home was called into question. In fact, the year before the incident involving Salinas, Solidago Health and Rehabilitation was hit with 11 violations during their inspection, according to the Texas Health and Human Services Commission, resulting in the facility being fined $19,800, state records show.
According to The Blaze, the inspection found the nursing home had "failed to provide residents with care and services related to activities of daily living" and "failed to attain or maintain the highest practicable, physical, mental, and psychosocial well-being." Even so, as the video of elder abuse went viral, Solidago Health and Rehabilitation issued a statement defending their facility:
"The health and safety of our residents remain our first priority. Our thoughts are with the resident and the family. Solidago Health and Rehabilitation enforces strict policies prohibiting patient abuse. Prompt action has been taken to ensure our residents are safe. Any violations of the abuse policy are reported to the appropriate agencies and legal authorities and the facility works closely with those agencies."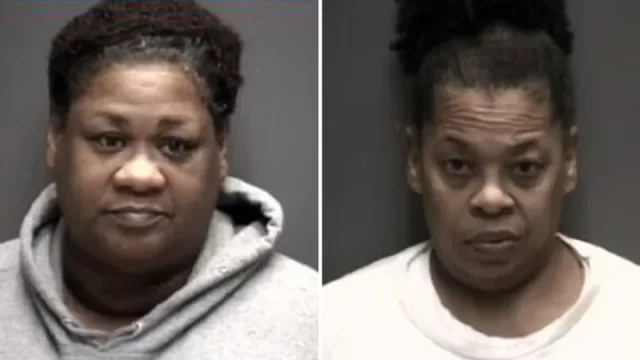 As for Lisa Jo Cooper and Kecia Danielle Johnson, they reportedly turned themselves in after they were both charged with injury to an elderly person – a second-degree felony. They were both released from the Galveston County Jail after posting a $100,000 bond. Cornelio Salinas's family is still rightfully concerned for others who reside in similar facilities and have issued a warning:
"Keep an eye on them. Put a camera on them. You never know when it can happen to y'all," Solis warned everyone who has an elderly loved one residing at a nursing home. "They knew the camera was there," Solis admitted. "It wasn't hidden. We put a sign on my grandpa's door that there's video surveillance in the room."
While his advice is helpful, it's not a preventative measure. Instead, families capture evidence of abuse after it's happened. Frighteningly, this camera wasn't hidden. A sign was even posted on the door, saying the room was under video surveillance. That didn't dissuade Salinas's "caretakers" from dragging, hitting, and kicking him before pulling him behind a curtain. We shudder to think what may have happened when hidden from the camera's view. There has to be a special place in hell for those who would abuse the most vulnerable among us while accepting pay to "care" for them.