An ex-convict, who had already served time for attempted child molestation, was being processed on multiple felony warrants when he launched a fatal attack on a sheriff's deputy. The criminal then made his escape, but the manhunt for him would come to an abrupt end when the suspect picked the wrong house and tried to make his way inside while on the run.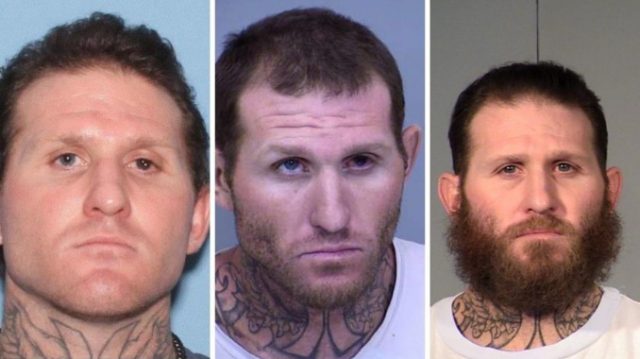 Clinton Robert Hurley, a 30-year-old man who served 10 years for attempted child molestation, found himself on the wrong side of the law less than a year after being released from an Arizona prison for his prior heinous crime against a child, according to Maricopa County Sheriff Paul Penzone. Instead of learning the error of his criminal ways, Hurley was once again in the hot seat with multiple felony warrants.
Sadly, Hurley decided to take a bad situation and make it so much worse. While being processed by a metro Phoenix sheriff's deputy on multiple felony warrants at a substation in Avondale — about 18 miles west of Phoenix — at around 11 am on a Saturday morning, Hurley attacked Deputy Juan "Johnny" Ruiz, ABC News reported.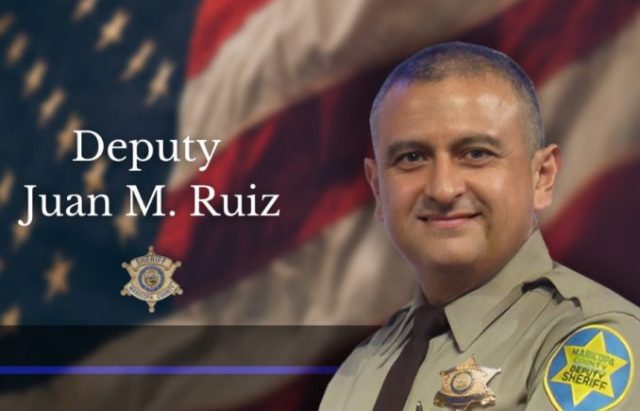 The deputy — a three-year veteran of the department — was found unconscious and bleeding from the face and rushed to a hospital, sheriff's officials said. He was placed on life support. Although he hung on for dear life, he never regained consciousness. Instead, the attack proved fatal, and the deputy died of his injuries after it was determined he would not recover and his family decided to donate his organs.
"Over the next few days, he will be making a sacrifice so that others may benefit," Penzone said as his deputy underwent testing to determine viability for organ donation prior to being removed from life support.
Meanwhile, a manhunt was launched for Clinton Robert Hurley, who escaped after gravely assaulting the sheriff's deputy, with Penzone announcing a $10,000 reward for Hurley's location. After fatally attacking the deputy and taking his SUV, Hurley crashed the vehicle through a fence before fleeing the area. Hurley then allegedly stole another vehicle before driving to Tonopah — about 52 miles west of Phoenix — where he'd make a critical mistake, The Blaze reported.
At approximately 6:30 pm that same fateful Saturday, the manhunt for Clinton Robert Hurley came to an abrupt end when the suspect was shot by a Tonopah homeowner after the ex-con picked the wrong house. After trying to enter the home near Buckeye and Wintersburg roads and attempting to rob a residence, according to NBC News 12, the unidentified homeowner and Hurley exchanged gunfire.
Hurley and the unnamed homeowner reportedly had a history of conflict, but the details of which were not immediately released. Tactical units arrived at the scene and found Hurley with a gunshot wound and took him into custody. He was airlifted to the hospital in critical condition following the shooting.
"It is with a sense of relief that I express to you I am glad to know he is off our streets," Penzone said at a news conference.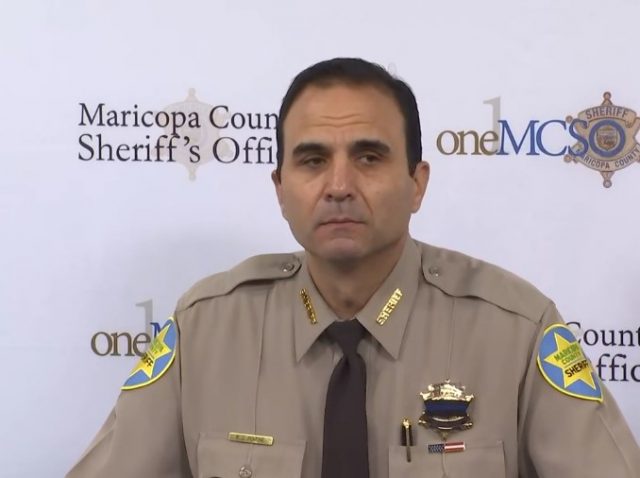 This is a prime example of what goes around comes around. Within hours of critically injuring the sheriff's deputy, the suspect was critically injured after he picked the wrong house and got himself shot. I don't know about you, but I love a story with a happy ending, and one that ends with a convicted child predator and alleged cop-killer behind bars, where he belongs, sounds pretty good to me.
The only thing that would make such a story even better would be if monsters like Clinton Robert Hurley, who've proven their depravity by preying on children, never saw the light of day again. After all, had this man never been released, Deputy Juan "Johnny" Ruiz might still be alive. Sadly, giving such heinous criminals a second chance to enter society only gives them another opportunity to victimize another innocent person. Perhaps it would be better if those who are corrupt and immoral enough to harm a child were never released.