An acting police commissioner was asked to resign after a 25-year-old photo emerged of her wearing a t-shirt with an apparent "joke" that was in bad taste. "It is clear that it was a bad decision on my part, and I would not wear that shirt today," she admitted, but was that enough?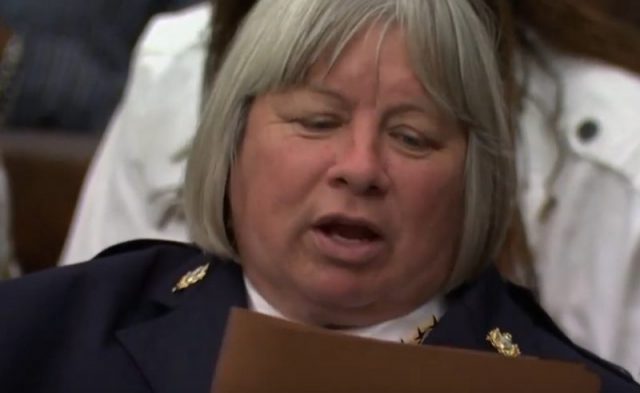 When Christine Coulter became Philadelphia's acting Police Commissioner, she was lauded for being Philly's first female to hold the top cop position and applauded for her distinguished career and disciplinary record. She'd find herself being asked to resign, however, over a t-shirt she wore 25 years ago that apparently joked about the Los Angeles police officers' beating of Rodney King.
The t-shirt in question read, "L.A.P.D. We Treat You Like a King." And, it's easy to see why some interpreted the t-shirt's words as a reference to the infamous beating of Rodney King at the hands of four Los Angeles police officers in 1991, which was videotaped by a citizen, WCAU reported.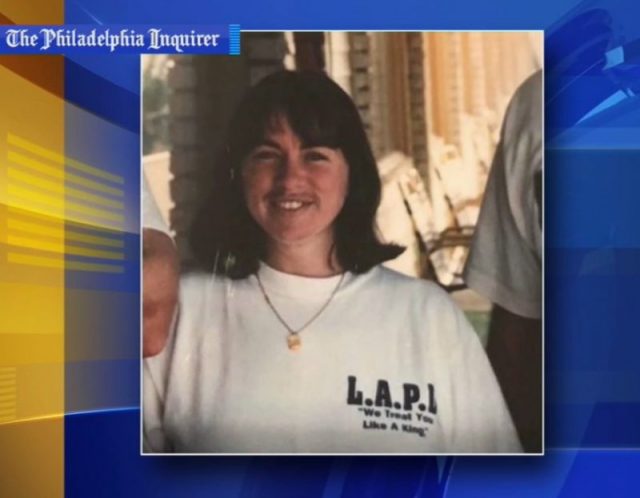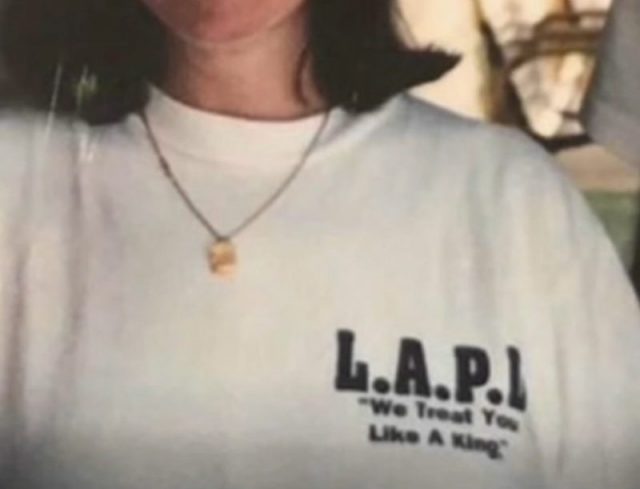 After The Philadelphia Inquirer was first to report on the shirt, worn by Coulter as a young police officer, the acting commissioner decided to address the issue during a Philadelphia City Council hearing on racist social media posts by police officers. When the acting Police Commissioner apologized for the controversial t-shirt she wore in the 1990s, a councilwoman called for Coulter's resignation.
Coulter said the photo was taken during a New Jersey beach gathering with fellow officers when she worked in the 25th District. She explained that she had "never even thought of it as anything other than an L.A.P.D. shirt," and when she was photographed in it, she did not recognize the potential connection between the slogan and King's beating. Even though she didn't realize how it could be perceived at the time, she was "profoundly sorry" for having worn it nonetheless.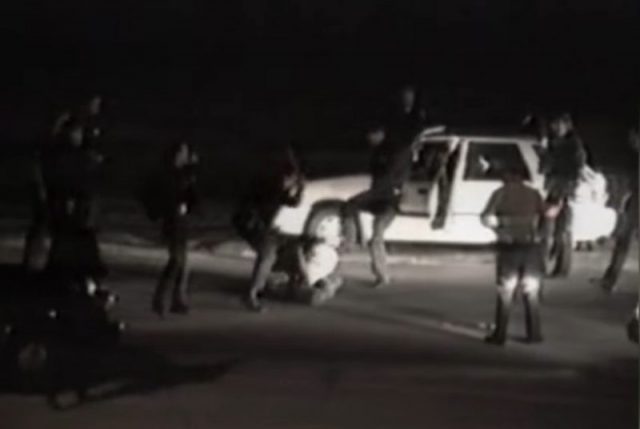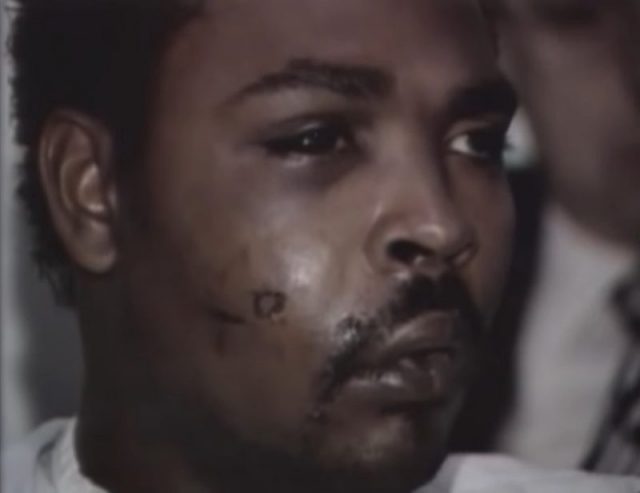 Coulter, who believes the controversial photo was taken in 1994, called the decision to wear the shirt "careless" and said, "I should have known," as she apologized for it. "It is clear that it was a bad decision on my part, and I would not wear that shirt today," she said. "Certainly, as I look at the past week and the hurt and damage it has caused people who I care about to communities that I always care about, I should have known," she added.
"My heart has been broken over this," Coulter continued. "There's folks in this room who I have served in their communities who know my heart and know that for 30 years I have served in black and brown communities with all that I ever have to give, never treating people unfairly or unjustly because of their race. Even people I've had to arrest, I treated like gentlemen or gentle ladies going through the process."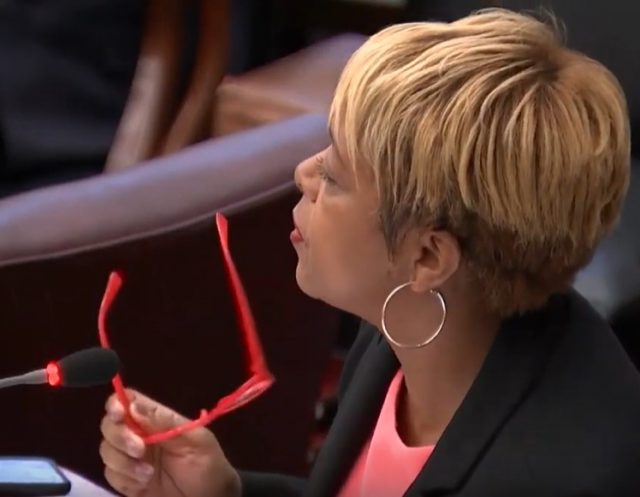 Following Coulter's apology, city councilwoman Cindy Bass read from a letter she wrote to the Philidelphia mayor, calling for Coulter's resignation and saying, "It is inconceivable that she was unaware" of the shirt's apparent reference to King's beating. "I do not believe that the Acting Commissioner Christine M. Coulter can effectively manage the external relationships necessary to address police and community tensions which is absolutely required of any commissioner," Bass said in the letter as she called for Coulter to step down immediately.
Bass drew cheers from the crowd attending the hearing, which addressed a report released by the Plain View Project. The report showed the findings of a two-year review of more than 3,000 racist Facebook posts and comments from current and former Philly officers as well as those from seven other U.S. police departments. It resulted in 72 Philadelphia police officers being placed on administrative leave, including the suspension of 13 officers with the intent of being fired, and at least seven officers resigning shortly after the findings were announced.
A spokesperson from the mayor's office said that, while the mayor believes the t-shirt was in poor taste, he also believed Coulter's "recollection of her perception was truthful" and he's happy she took responsibility for wearing it. He also said he hoped Coulter would be judged on her decades of service to the city rather than one "bad decision" made 25 years ago. He did not think she should resign.
"Anybody that I hurt because of something that I did is something that will trouble me forever," Coulter said, but she did not step down at the time. Instead, Philadelphia's managing director said an all-out search was on for a permanent police commissioner with the goal of hiring one soon, which they did.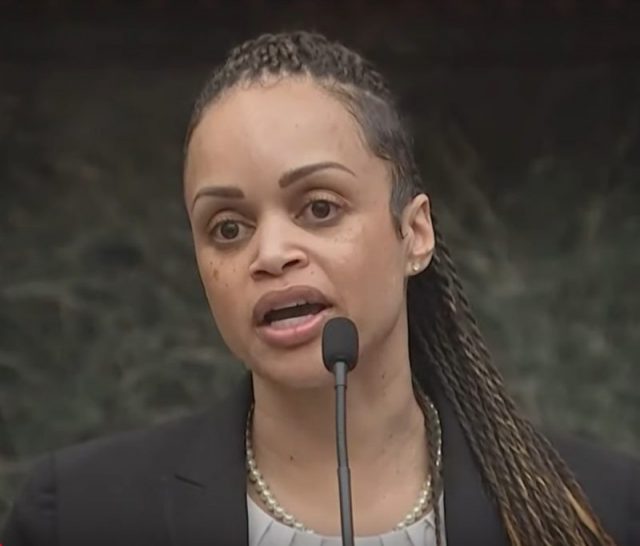 Within a few short months, Christine Coulter, the first female police commissioner in Philadelphia, was replaced by Danielle Outlaw, the first African American woman to hold the position, CNN reported. But, the debacle of the t-shirt should still serve as a reminder that our past can come back to haunt us.
We'll never know whether Coulter knew what her shirt seemed to implicate. Regardless, she acknowledged she made a mistake and apologized for it. That, however, didn't keep her safe from condemnation. Let us all remember this when we make a potentially offensive joke, especially now, in the age of social media. As Coulter learned the hard way, some things just aren't funny to other people, especially when you're in a position of authority, and it's not fun to have decades of success overshadowed by one "bad decision." So, choose wisely.