In order to boost sales, an Alabama car dealership came up with a unique promotion for every customer who purchases a vehicle. However, it's what the business is giving away with each sale that is sure to have offended people up in arms.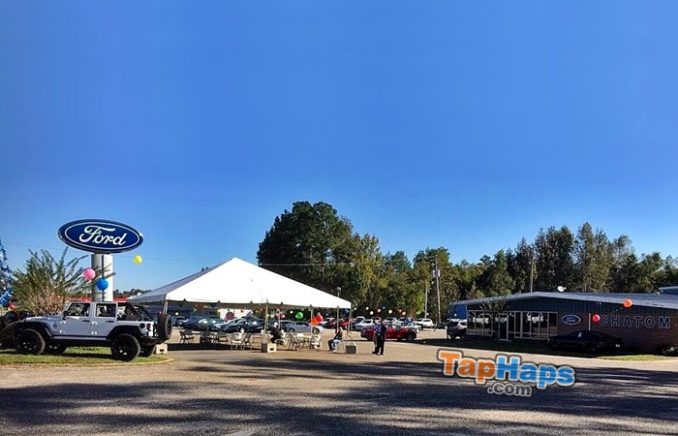 Chatom Ford in Alabama is known for its stellar customer service. However, salespersons don't move vehicles off the lot through good old-fashioned hospitality alone. So, when the Ford dealership was thinking of a new promotion that would surpass the previous ones, they finally settled upon a giveaway that's sure to ruffle some feathers.
Every successful car dealership knows that in order to draw customers in, you have to offer them something that competitors haven't. Sometimes, all that's necessary is a special promotion. However, the Alabama business went above and beyond the typical giveaway.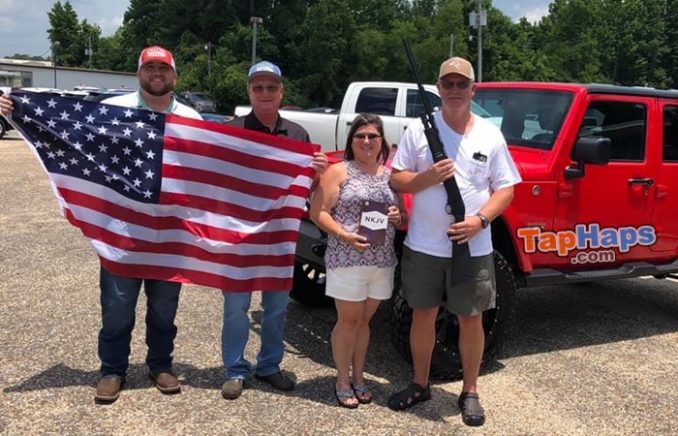 Chatom Ford has announced that they will be giving away a Bible, an American flag, and a 12-gauge shotgun with every vehicle purchase as part of its "God, Guns, and Freedom" promotion. For an entire month, customers will receive the items with every car, truck, or SUV, according to KPTV.
"EVERY VEHICLE PURCHASED NEW OR PREOWNED WILL COME WITH A BIBLE, 12 GAUGE SHOT GUN, AND AMERICAN FLAG!! THIS IS A SMALL GIFT TO OUR VALUED CUSTOMERS," Chatom Ford posted to Facebook.
Of course, the dealership likely anticipated a backlash for their controversial promotion. As such, the business was careful to include a disclaimer in their post, reminding buyers that they must go through the proper legal channels to acquire their free gifts.
"Must be 18 or older, have valid id, can legally purchase a vehicle, and pass all checks associated with owning a fire arm in state of residency," the post concluded.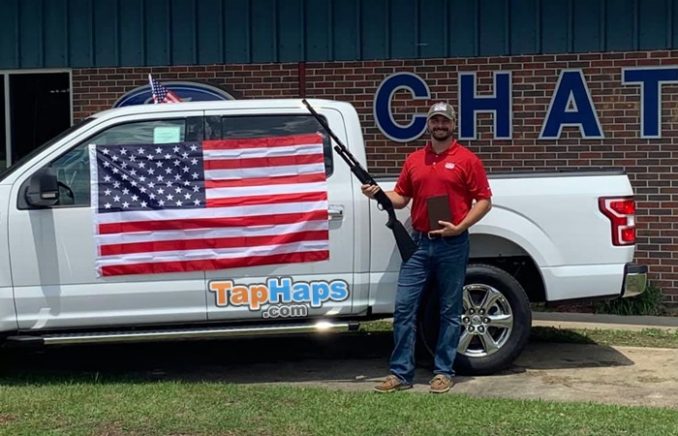 Unveiling the dealership's limited-time promotion, Chatom Ford released a video confirming the unusual giveaway. In the clip, general sales manager Koby Palmer, 29, models the bonus gifts.
"Everyone who comes into our dealership and purchases a new, pre-owned, or certified pre-owned car, truck, or SUV — not only are they going to get the great deals and service that we provide here, they're also going to get a Bible, an American flag, and also a 12-gauge shotgun. So, if you want any more information on everything you're going to get over here at Chatom Ford in Chatom, Alabama, call, click, or text and y'all come see us," Palmer said.
After the video went viral, Palmer explained that the dealership isn't just "handing out shotguns" to random people. In fact, each purchasing customer receives a certificate that can be taken to either of two certified firearms dealers that have partnered with the dealership.
He added, "We live in a small town of 1,200 people. It's a very small, rural area. They lean on their religious beliefs, their pride in America and they love to hunt."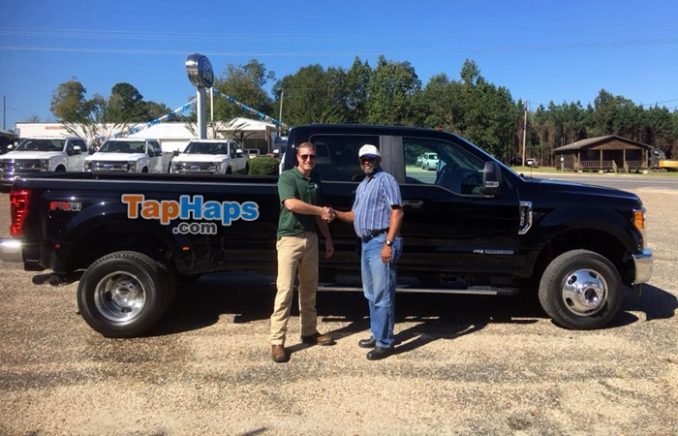 Palmer says that the promotion got off to a great start. In a town of just over a thousand residents, every purchase counts, which means that first last few days of sales were a wild success, he told USA Today.
"It's been running for three business days and we sold five cars. In a small town, business is booming," Palmer said.
Of course, it's possible that not every customer would want religious or patriotic symbols. As such, Palmer reiterated that buyers reserve the right to refuse their prizes.
"This is just showing support for our local community," he said. "Anyone that doesn't 100% agree with what we're portraying, we're not trying to force our beliefs on anybody. We respect anybody that disagrees, no matter how vehemently they do."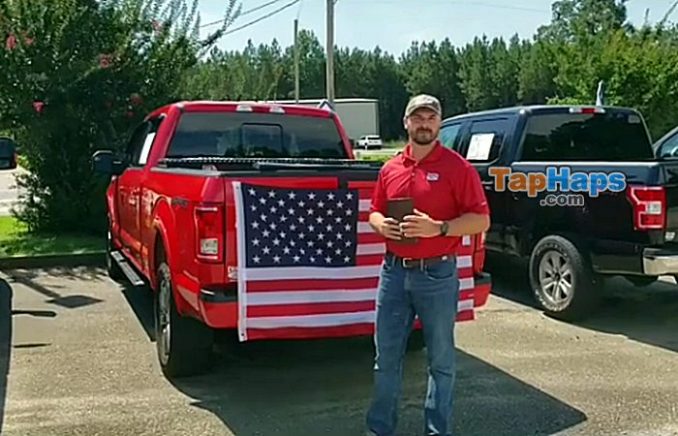 Since the announcement of the "God, Guns, and Freedom" promotion, the phones have been ringing off the hook at Chatom Ford. Most have expressed their delight with the unique marketing strategy, while others are more interested in snagging the incredible deal.
Although some might take offense to the dealership's latest campaign, most have voiced their support for the idea of capitalizing on American values. At least for now, the dealership and its customers are thrilled with the outcome.