A little black boy stumbled off of the street and into the police station in Charlotte, North Carolina, shocking cops with what was around his neck. Before the boy could even say a word, one officer called for other cops upon realizing what else the child had in tow.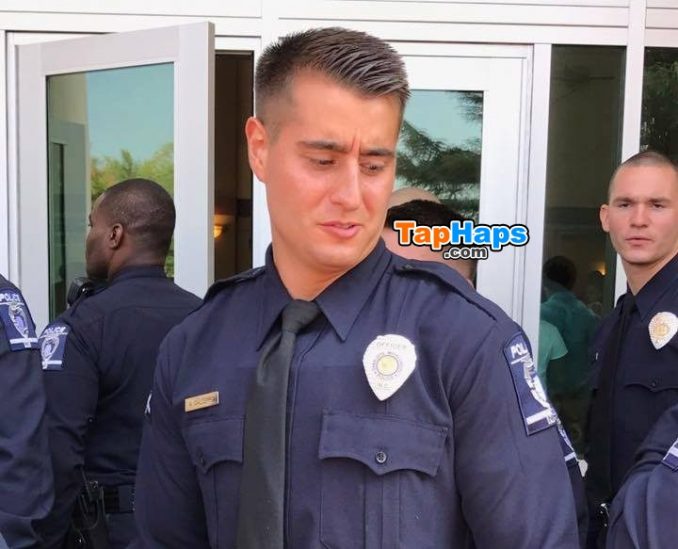 The nightmare for the North Carolina boy began when he awoke to helicopters and sirens right outside his house when riots broke out in his neighborhood. He had no way of understanding what was happening, but his course of action would lead him to the Charlotte-Mecklenburg Police Department.
The following morning, his mom, Deanna Hooker, was driving him to school when a breaking news report came on the radio. Several police officers had been injured during violent protests, which had woke her son the night before.
Deanna didn't know that this news and the unrest surrounding him had affected her son as much as it did. After becoming saddened that other people's decisions were stealing the innocence her son, who had to see it and try to make sense of it, she was surprised when he approached her with what he wanted to do.
The boy had spent most of the day thinking about the riots that had still not ceased. He decided he wanted to make a difference for those who risk their lives to ensure his safety — his local police officers.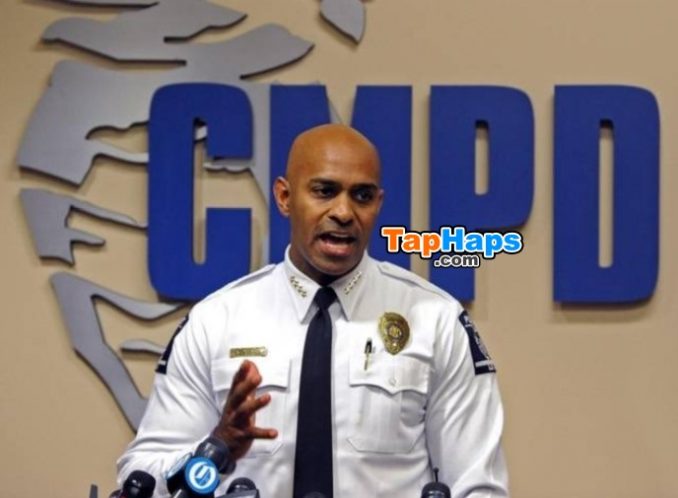 "He asked me if he could bring the police donuts and give them hugs for all they do," Deanna Hooker wrote in a Facebook post that was later shared by Love What Matters.
He put his idea into action on his own with just a little assistance from his mother, who was so proud of her son when she saw the cops' faces as the boy walked into the Charlotte-Mecklenburg Police Department.
Wearing a sign around his neck that said "Free Hugs" and holding a big box of donuts, Deanna Hooker's son entered the Charlotte-Mecklenburg Police Department and surprised the officers with the two sweet things he had for them.
He didn't just tell these cops with his gesture how he felt about them, he also told every single one of them on duty that he appreciated all they do to keep us safe. His mom raised a great son.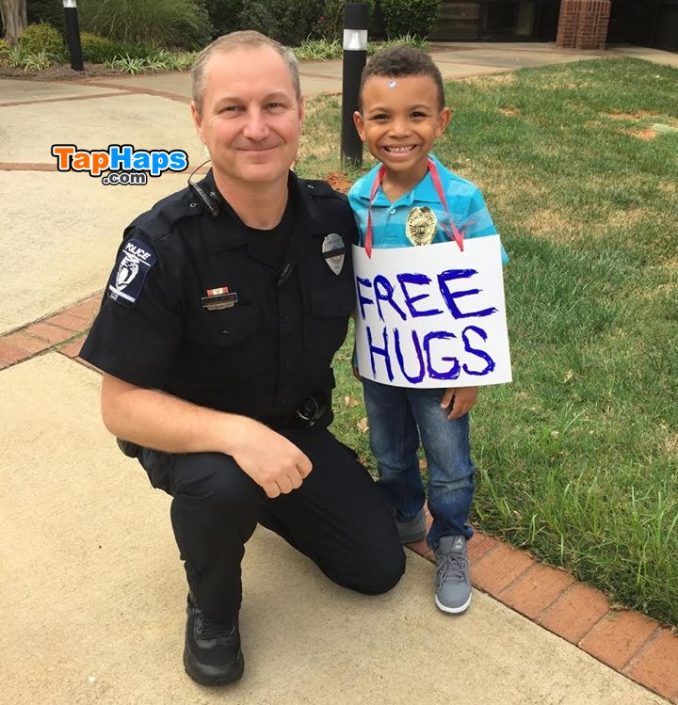 "It is amazing how much children can teach us during times like this," Deanna Hooker wrote in her post. This mother should feel proud of her thoughtful child as well as herself for raising her son right — unlike the mob of men on the street, feet from where her son was trying to sleep, who commit crimes in the name of justice.
In a community where hatred for law enforcement is supposedly justified by contrived racism, this mother and son proved that this angry mentality can either be prevented by good parenting or perpetuated by their own bigotry.