A code enforcement officer and retired marine was shot and killed, but the story has failed to garner the national media coverage many believe it should have — and there's a reason.
Charles "Chip" Case, a 41-year-old retired Marine, was working as a code enforcement officer in Augusta, Georgia when he was shot and killed while on the job, according to authorities. Officer Case was sadly ambushed and gunned down after posting a "condemned" sign on a house, evidently angering Smitty Oliver Melton, the 65-year-old man who lived there, WFXG-TV reported.
According to the Richmond County Sheriff's office, it was just before 10 a.m. on a Thursday morning when Officer Case was inspecting a home on 13th Avenue when Melton shot him in the head and chest. Officer Case wasn't there looking for Melton. He was simply posting a sign to let authorities know that no one should be living in the house, Augusta Planning and Development Director Rob Sherman explained.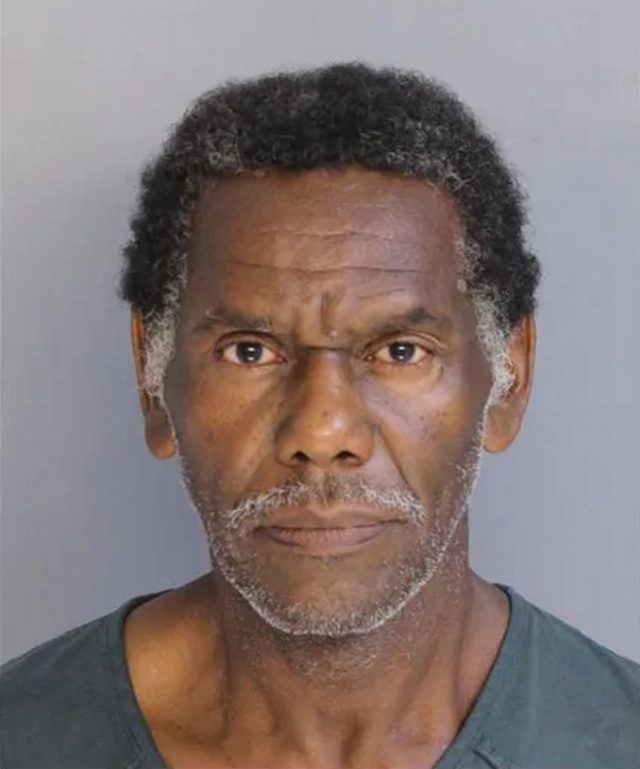 Along with being condemned, Melton's home was targeted for foreclosure by the Richmond County tax commissioner after not paying property taxes for several years. "In this case, it was just routine," Sherman said. "If it seemed controversial or dangerous, they would call the sheriff's office or the marshal's office to go with them."
Sadly, however, what happened after Officer Case posted the sign was anything but "routine." As he went back to his truck, Melton came from behind the vehicle to the driver's side and fired, according to Sherman. Tamekila Walton, a neighbor, said she heard four shotgun blasts and ran with others to find Case, who was still alive. There were bullet holes in his truck and casings on the ground, she said.
When the sheriff's office arrived at the scene and found Officer Case suffering gunshot wounds, deputies and EMTs began to render aid. Unfortunately, they were unsuccessful. At 10:25 a.m., the Coroner's Office said Charles "Chip" Case was pronounced dead, having died before an ambulance arrived.
Melton initially fled the murder scene, driving a black Chevrolet S-10 or GMC Sonoma, but he was arrested that same evening in Aiken County and taken into custody on charges of murder and possession of a weapon in the commission of a crime, the Augusta Chronicle reported. Unsurprisingly, this wasn't Melton's first run-in with the law.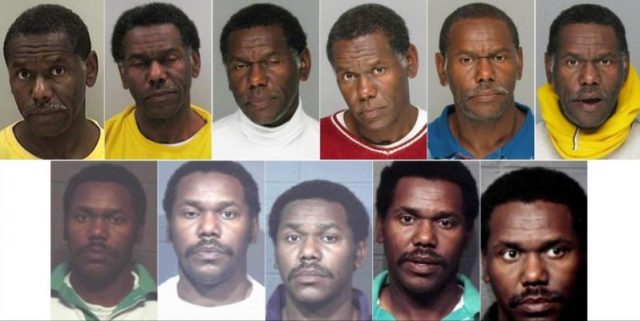 The suspect reportedly has an extremely lengthy arrest record, including 11 different mug shots from times he was arrested in Richmond County, The Blaze reported. Although many of his arrests were for traffic violations, Melton's rap sheet also includes being arrested twice on aggravated assault charges in the 1990s, as well as a 2012 arrest for possession of hydrocodone. In Aiken County, Melton was also charged several times with driving without a license and once for possessing a weapon.
Melton's most recent alleged crime has left the Augusta community reeling. Staff Sergeant Case, a 14-year Marine veteran, was also a husband and father of four. He leaves behind a devastated family, who had moved back to Georgia, the state where Officer Case grew up, from California in order to be closer to relatives. Instead, he was tragically murdered while providing for his family, only months after joining the department after previously working with Augusta Animal Services.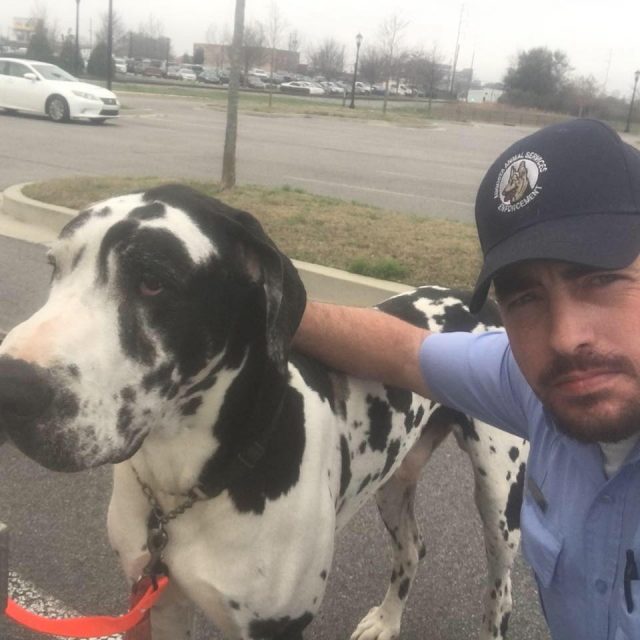 "A selfless man, Chip enjoyed working on cars, working in the yard, and was extremely passionate about anything and everything he was a part of and most of all, being the best husband and father to his wife and children," his obituary reads. "Chip leaves behind his precious family, all of whom he loved dearly," including his wife of 18 years and their four children, the obituary added.
During his 14-year tenure in the Marines, Case was deployed on overseas combat tours five times to Pakistan, Iraq, and Afghanistan. His service also included two years of security forces while stationed in London, England, as well as nine years at Camp Pendleton, California. In addition, he served with his fellow Marine brothers of the "Cutting Edge," 3rd Battalion, 7th Marines in Twentynine Palms, California.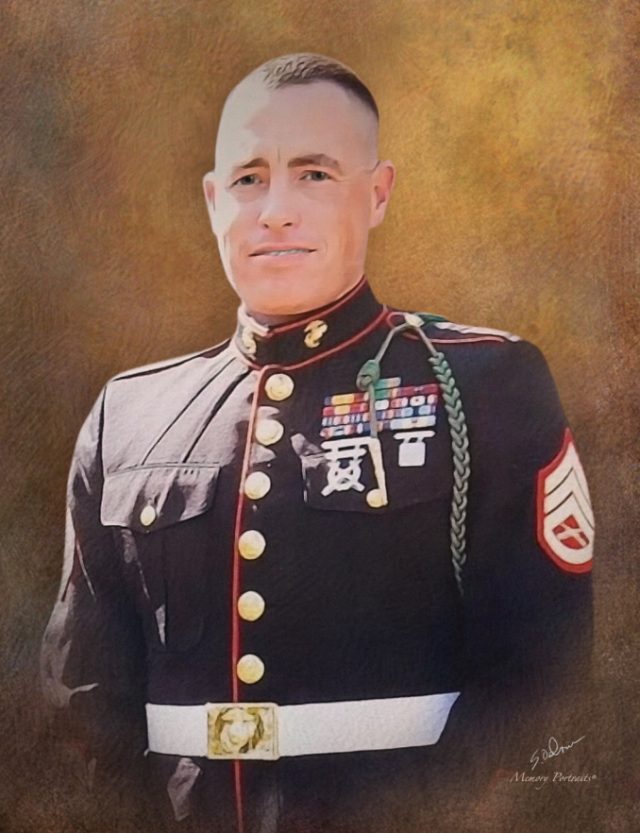 After his death, several fellow Marines, who served alongside Case, reflected on his life, remembering him as an extremely kind and compassionate individual. "He was the most caring and genuine person I have met, I will be eternally grateful for his guidance," one fellow service member said.
"The tragic loss of life due to a senseless act of violence is painful for all of us, and I want the Case family to know we are with them to support them as they grieve the loss of Charles," Mayor Hardie Davis said in a statement. Indeed, this was an emotional incident for Richmond County officials having one of their own, who was unarmed, being shot and killed.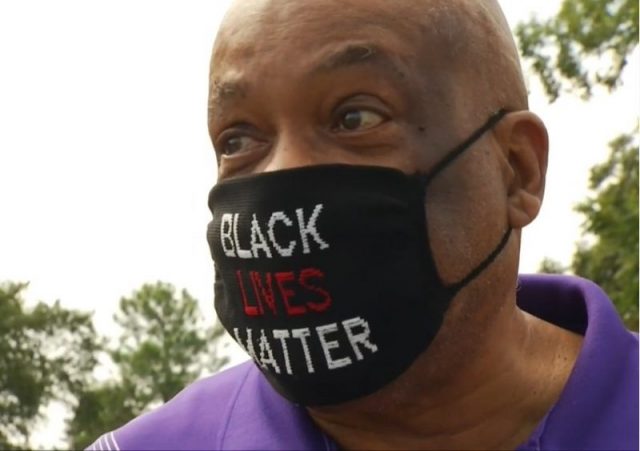 "These people are out here to help the public. And, they answer calls for service on a daily basis. And, it's really just a tragic loss," Richmond County Sheriff's Office Sgt. William McCarthy said, according to WFXG. Yes, this is indeed tragic — and possibly preventable. Six years before Charles "Chip" Case was gunned down, a code enforcement officer said that he needed a gun to do the job when he resigned his position, citing safety concerns.
Regardless of how anyone feels about code enforcement, officers should have the right to defend themselves if they are met with violence. Sending unarmed men and women out to deliver what's often devastating news doesn't seem like the smartest or safest move. As for those who would bring them harm, they should be reminded that killing doesn't change the outcome. Smitty Oliver Melton will still lose his home — as he's housed behind bars instead.