After a toddler was missing for two days, authorities and family were losing hope. Then, a neighbor noticed movement in his yard, emerging from the woods, and he ran outside. Soon, he'd realize a pit bull had the little girl.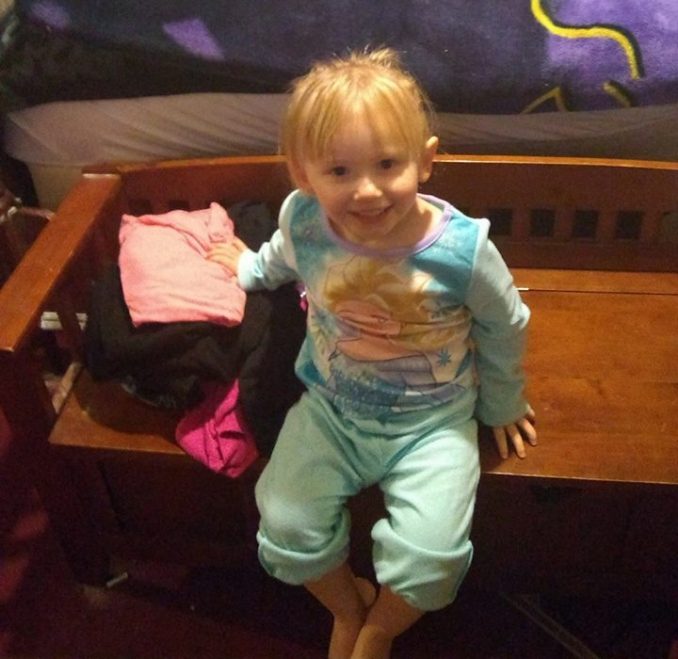 Charlee Campbell, an autistic two-year-old little girl, went missing on a Thursday morning. Her grandmother, Beth Campbell, woke to find the door of her Lebanon Junction home open. The child, who lived with Beth, was gone. After disappearing in her blue "Frozen" pajamas, a search for the blonde-haired, brown-eyed girl was quickly launched.
First responders and volunteers from multiple agencies searched the woods near the home on Winding Hollow Road, hoping to find the toddler. A helicopter from the Louisville Metro Police Department was even deployed, but nearly two days after she had gone missing without a trace, authorities hadn't turned up any clues, leaving the community shaken.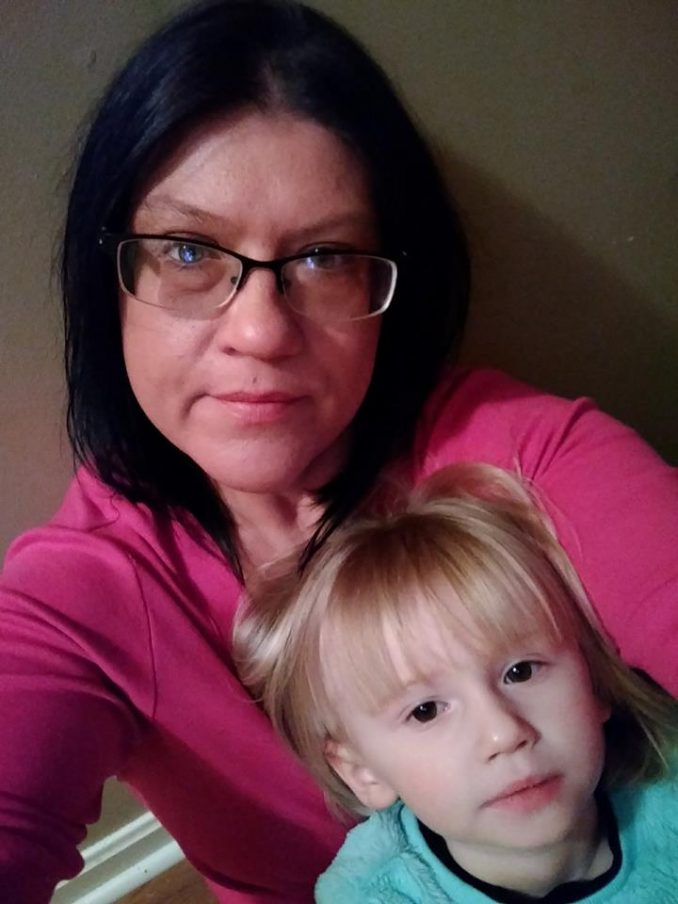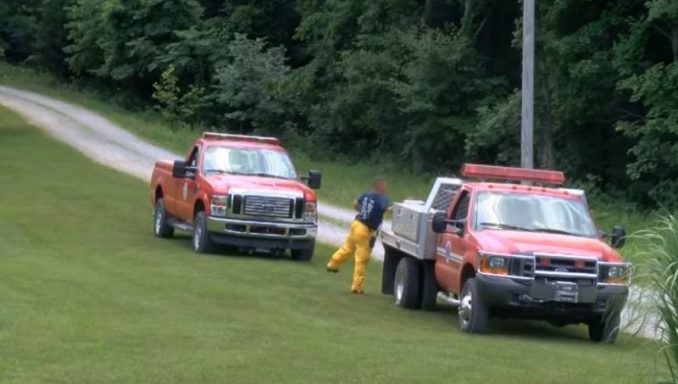 Wayne Brown was one of many neighbors desperately hoping Charlee would be found safe. For Wayne, Charlee's disappearance hit close to home in more ways than one. "My little brother went missing," Wayne revealed. "He had wandered away from the home and he had climbed three fences. They found him miles away from the house. It was actually my uncle that found him, and he was dead."
Not wanting little Charlee to meet the same fate, the Bullitt County man spent three hours looking for the girl Thursday evening. With the search coming up empty, Wayne sat down on his couch Friday and began to pray for the toddler's return. When he looked up, he saw a blonde-haired girl walking up to his porch after emerging from the woods several hundred yards from Charlee's home.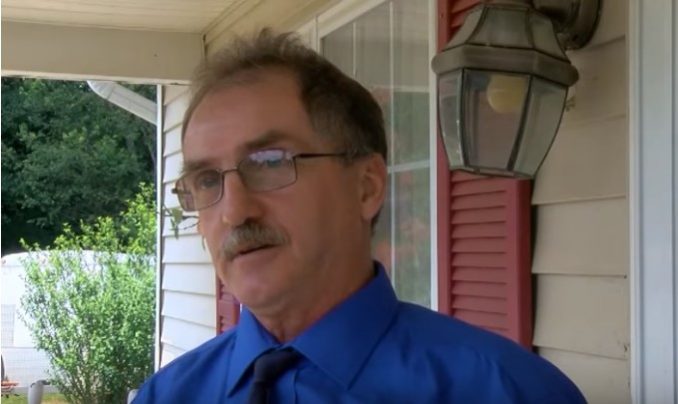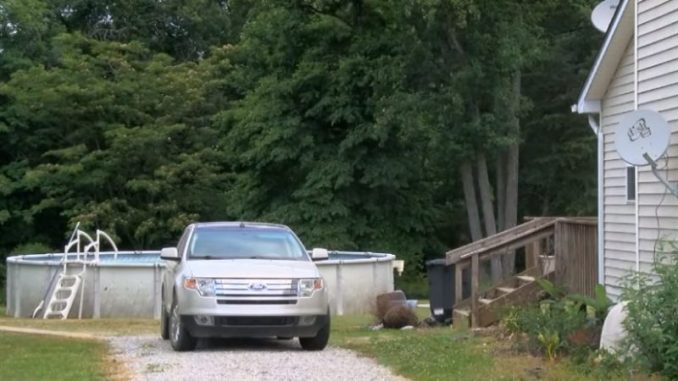 It was Charlee. Wayne rushed outside and offered her water as he called 911. It was soon learned that Charlee Campbell's dog Penny, who had gone missing with the child, had also emerged from the woods just before Wayne found the little girl. As Charlee was entering Wayne's yard, Beth Campbell was looking up at the wooded hill behind her home, praying for her granddaughter's safe return, and saw her dog Penny coming home.
According to authorities, Penny arrived home shortly before Charlee was found, leading some to believe the pit bull stayed with and protected the child until she was safe. As Beth watched the pit bull running toward her Friday evening, she had a feeling Charlee wouldn't be far behind. "God is listening to us. He is listening," she recalled thinking, according to the Courier-Journal.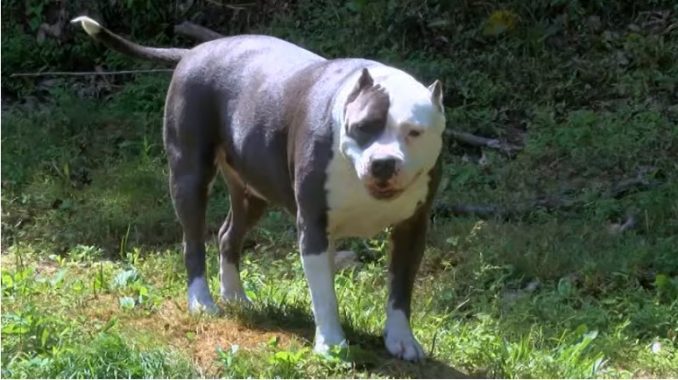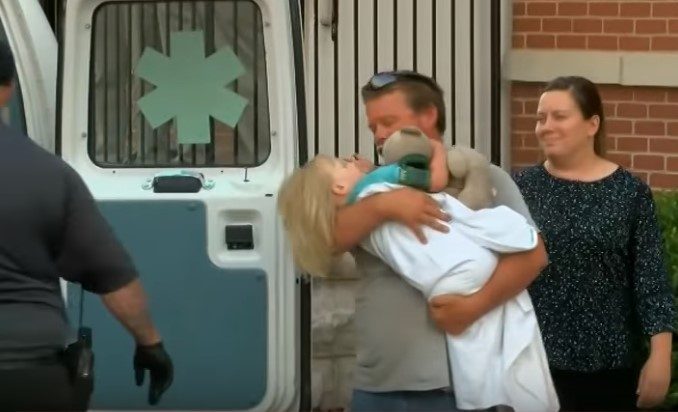 Indeed, it was nothing short of a miracle that the little girl, affectionately nicknamed "Mo," was alive. The terrane the toddler endured overnight was full of hard-to-navigate, thick brush and home to aggressive wild hogs, prompting many who entered to carry guns in order to fend them off. Although she was dehydrated and covered in ticks, according to WKYT, Charlee was somehow otherwise unscathed.
In the hours before her discovery, dozens of volunteers searched for her around the home. They had even searched the exact wooded area near where Charlee was found five or six times. "They've been everywhere," Wayne said. "They've been all over this place, and how did they not find this child, and she just shows up where the search has been. How does that happen?"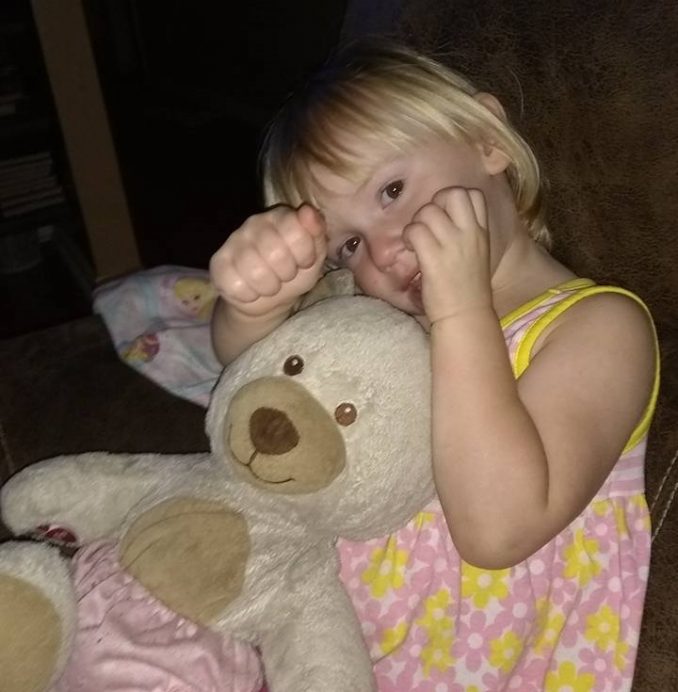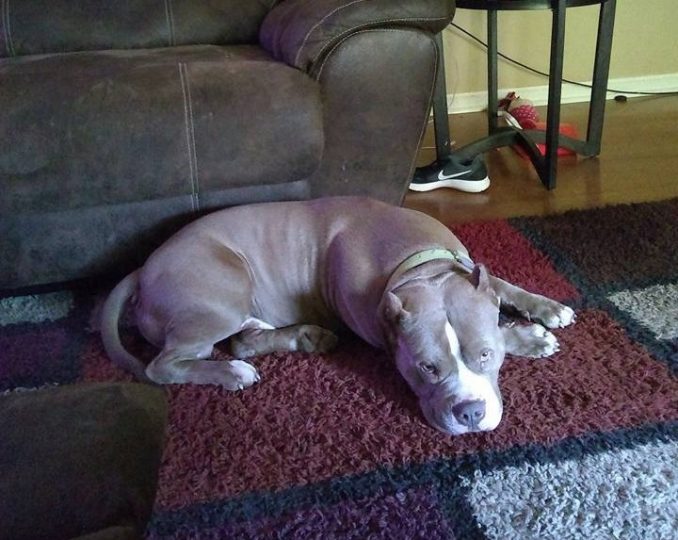 Even with all the questions, Wayne knows one thing for sure. "I"m convinced that God led her to our porch," he said. "I don't know why me. It could've been anyone. But no one will convince me otherwise — I believe with all my heart that it was the Lord, Jesus Christ, who brought her up on that porch and let her be found by us."
As many continued to search for answers surrounding Charlee's disappearance and miraculous return, Beth Campbell lauded Penny as the reason Charlee survived. "This is our hero right here," Beth said, petting her pit bull Penny, who she believes stayed by Charlee's side the entire time she was missing.
"When my dog didn't come home, and my baby wasn't home, she was not going to leave that baby until she got here," Charlee's grandmother said, both amazed and grateful that her granddaughter was found unharmed. "By the grace of God and everyone that helped, she's (safe), and that's all that matters."
Beth Campbell isn't the only one breathing a sigh of relief after Charlee's safe return. "There's so much evil and so much wicked in this word, and people doing ungodly things to these kids. To find one safe and unharmed? I can't express it," Wayne Brown said. But, he didn't give Penny all the credit. Instead, he added, "There are no words, except God."