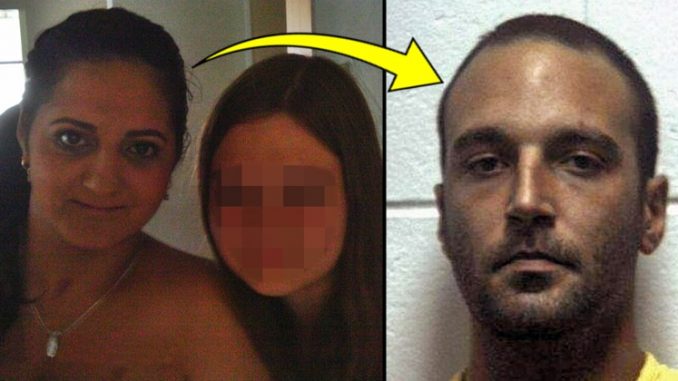 Days after being raped, a beautiful young woman tragically committed suicide. However, it was because the victim wasn't there to be crossed-examined that the judge decided to offer her rapist a disturbing deal. Is this justice?
After mistaking 34-year-old Masood Mansouri's car for a taxicab, 20-year-old Ceri Linden was brutally raped when he drove the intoxicated young woman to his home in the UK. Tragically, she never recovered from her horrific abuse. Just days after the attack, the tormented victim ingested a lethal dose of prescription pills, leaving behind a baby girl and grieving family members.
Unable to live with the memories of her rape, Linden recorded a testimony of the event just before her death, knowing she would never see justice for her attacker. Unfortunately, neither would her surviving loved ones, considering how the judge handled the deceased victim's inability to be questioned before a jury.
Despite receiving a sentence of 13 years for kidnapping and sexual assault, Masood Mansouri made a bid to the Court of Appeal, prompting Lady Justice Rafferty, Mrs. Justice Cox, and Sir John Royce to slash 4 years off his sentence, arguing that the sentence was "too long," according to the Daily Record. The convicted rapist will now be released after a maximum of just 9 years in prison, if not less.
The council provided several reasons for offering Mansouri a lesser sentence, which many have found outrageous. Disturbingly, the judges seemed to excuse Mansouri's behavior by reiterating that Linden was not seriously drunk and that there was nothing on his car to suggest it was a taxicab. They also added that the victim could not be cross-examined by the suspect's attorney, putting Mansouri at an unfair disadvantage.
Masood Mansouri's lawyer argued that his client did not initially get a fair trial due to the fact that Ceri Linden was no longer alive to be questioned about the events. Although top judges initially dismissed his conviction appeal, they subsequently agreed to reduce his sentence by more than a quarter.
"There are real dangers in a jury relying on hearsay evidence," said his barrister, Andrew Thomas QC. "It should be regarded very much as second best. It is much more difficult to test and assess."
Linden's mother explained that the family will never be able to get over her sudden passing. She blames the court system for injustice, vowing to file an official complaint in the hopes of getting the decision to release Mansouri from prison early reversed.
Ceri's mum Eleri told the Daily Post, "I am very angry and very distressed. I will see what I can do to get that reversed. I'm not going to leave it at that. I'm really angry and I will be making some complaint."
After Linden's death, Mansouri claimed that his victim willingly engaged in sexual intercourse and that she "made up" the rape accusation because she later regretted having sex, the Daily Mail reports. Of course, due to her death, his victim was never able to rebut this deeply offensive claim.
Now, Liden's mother is left to deal with the devastation of losing her daughter and a little girl must grow up never know her mother. Sadly, there will never truly be justice for any of the victims of this man's horrific crimes.