A lawyer has "spilled the tea," revealing the top three things she thinks people should avoid, and self-checkout in stores is one of them. After hearing her reason why, will you continue to use it?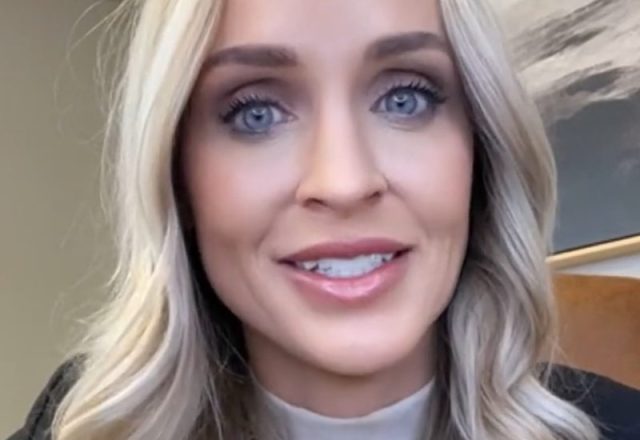 Carrie Jernigan, a criminal defense lawyer turned social media influencer who often shares legal advice, has taken to TikTok to tell her followers things they should avoid doing, in her opinion as an attorney. One of the top three things on her list is using self-checkout. Why? Because according to Jernigan, using the self-checkout kiosk is a risky business that could cost you big time, the NY Post reported.
In a video that racked up millions of views, the lawyer warned that self-checkouts might save you time in line, but they could cost you "thousands" because innocent people have gotten framed for stealing. "As a criminal defense attorney, I advise most people to steer clear of self-checkout," Jernigan said, explaining that there are "three groups" of people she sees being charged with shoplifting after using self-checkouts.
The first group is those who use the self-checkout with the intent to steal. While this used to be easy to do with thieves simply failing to scan items, retailers caught on and put measures in place to prevent such theft, including weight sensors in the bagging area as well as cameras. Rather than give up, thieves have also gotten more sophisticated, forcing the "big-box stores" to use their security footage to catch criminals. While this sounds well and good, it's led to innocent customers being wrongfully accused, according to Jernigan.
This brings us to the two other groups of people who Jernigan has seen being charged with shoplifting. The second group, which Jernigan calls the "theft-by-mistake" group, are people who the lawyer believes genuinely forgot to scan an item. Despite the mishap being an innocent mistake, these customers frequently face charges, according to Jernigan, because "the big-box stores aren't going to spend their time and resources trying to figure out if you did it on purpose," she said. In other words, thieves have caused retailers to show no mercy.
The third group of people are those who are "truly innocent," meaning they didn't steal anything at all — not intentionally or by mistake. "Most of these are not getting charged [the] day of [the alleged theft]," Jernigan explained. Instead, their dilemma begins after the store counts inventory and comes up short, causing the asset protection department to review security camera footage from days, weeks, or even months prior.
"So they will begin watching hours of video to see the last person who checked out with the Mario Lego set because they're two short or an Xbox game. And, for some reason, they pinpoint that they think you did it," Jernigan explained. If you're thinking, that's fine because the burden of proof is on the store, just wait. According to Jernigan's experience, the big box stores usually have to present very little evidence to get an affidavit for warrants on "charges that could land you up to a year in jail," she said.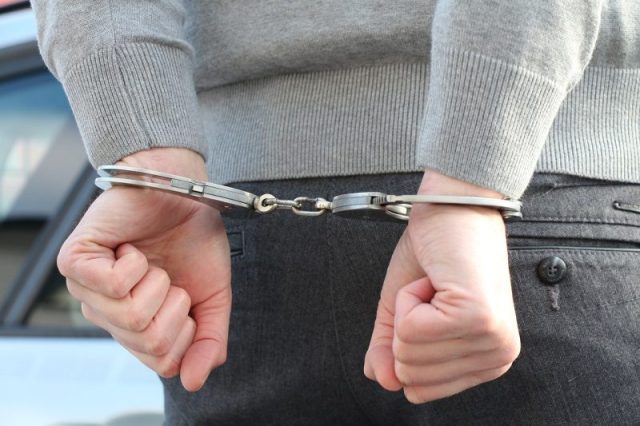 "You have to spend thousands of dollars hiring a lawyer and we have to go through grainy video footage to try to determine what all you bought that day," Jernigan continued, explaining the predicament innocent shoppers have found themselves in after such accusations. For this reason, the lawyer urges people to stay away from self-checkout. In addition, she recommends paying with a card for larger purchases and always keeping your proof of purchase.
While megaretailers criminalizing good-paying customers and accusing the innocent of theft sounds far-fetched, many say that Carrie Jernigan's warning is warranted. In fact, a Tucson, Arizona Walmart made headlines after a customer in her 60s, who did not want to be identified, said that "cops slapped her with a petty theft citation after she forgot to scan some items," the NY Post reported, adding, "Sixty-two other people were cited and released by police at the same Tucson Walmart between January 2021 and April 2022."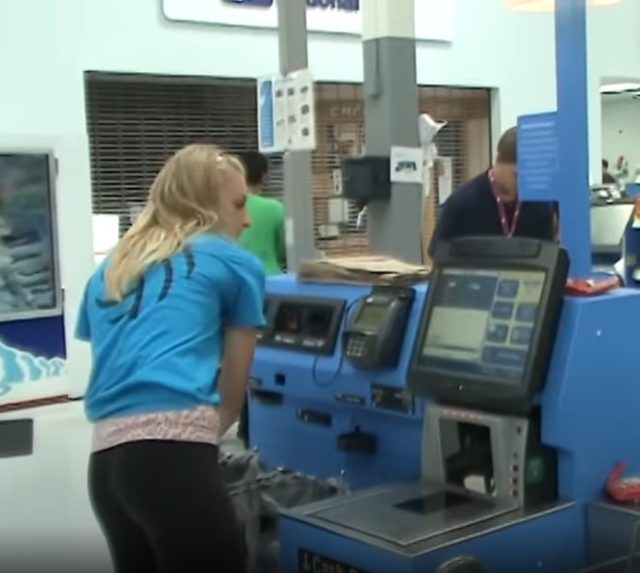 Commenters on TikTok shared similar stories. "My mom accidentally left a tiny $3 lemon oil in her cart after buying $300 in groceries. She was charged with theft and had to do community service," one wrote, while another added, "Took me 7 months and cost me $6,000 to clear my name after I was falsely accused and the evidence should have exonerated me immediately."
Thankfully, using self-checkouts is voluntary and customers ultimately hold the power of the dollar. If self-checkouts are avoided, the costly machines won't be profitable, meaning they won't be as enticing for corporations. Personally, I'd rather wait a few extra minutes in line than waste countless days, energy, and resources tied up in a frivolous court case, fighting to prove what I bought and when. So, this is some free legal advice I think I'll take and share with my friends. Perhaps you should too.