A mother was left deeply disturbed when she was alerted to a video on Facebook, featuring her daughter being sexually assaulted. After the footage surfaced, eight men were charged for what they were seen doing to the girl while she was unconscious.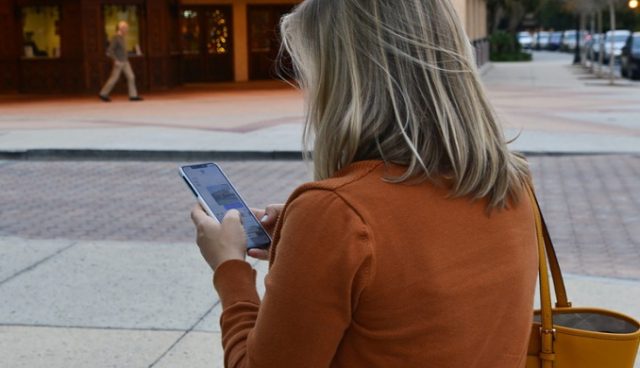 Carlos Vasquez, Malcom Baptista, Jose Vargas, Luis Luna, Erving Keith Colon, Richard Chester, Carlos Chicon, and Luis Cabrera are eight men facing charges in Rhode Island after allegedly sexually assaulting a 16-year-old unconscious girl at a party, the NY Post reported. They might have gotten away with it if they hadn't been so bold and recorded their crime.
Following the attack, the girl went to the police. She told detectives that she awoke in an apartment at 100 Glenham Street in Providence, following a party, with vaginal pain and cuts on her thighs, according to police and court records obtained by the Boston Globe. She said she could remember a man holding her down on a bed and pouring Hennessy in her mouth after she felt sick from drinking and smoking at the party.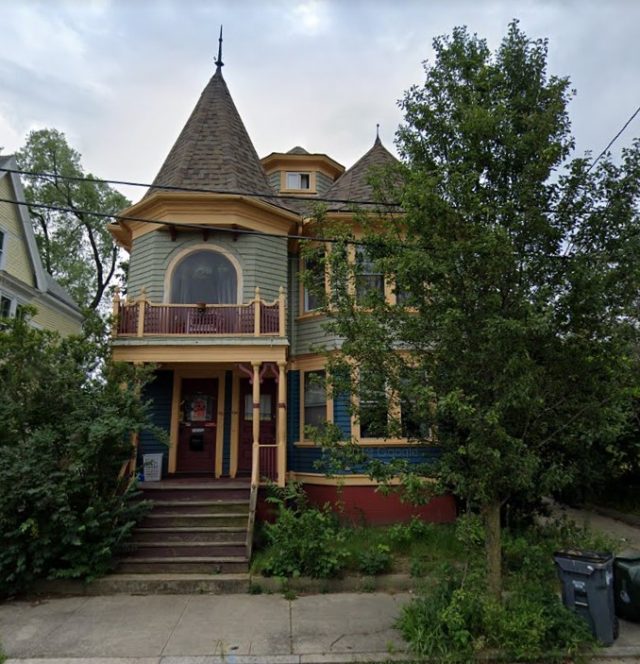 The teen recalled being naked in a bathroom shower as roughly 15 men laughed at her while possibly taking photos before being taken into a bedroom, but she was unconscious during the alleged assault. After waking up, she discovered that someone had used her cellphone to send taunting messages to her ex-boyfriend about multiple men sexually assaulting her while she was unconscious. Meanwhile, her mother had been searching for her after finding out from the ex-boyfriend that her daughter "was in trouble."
Although the girl and her family reported the crime later that day, the victim was only able to provide the first names or false names of a few of the men who allegedly assaulted her, including two who brought her to the party. This hampered the investigation. Things would change six months after the attack, however, when a Facebook video surfaced, showing the girl naked and unconscious on a bed as men victimized her and others looked on.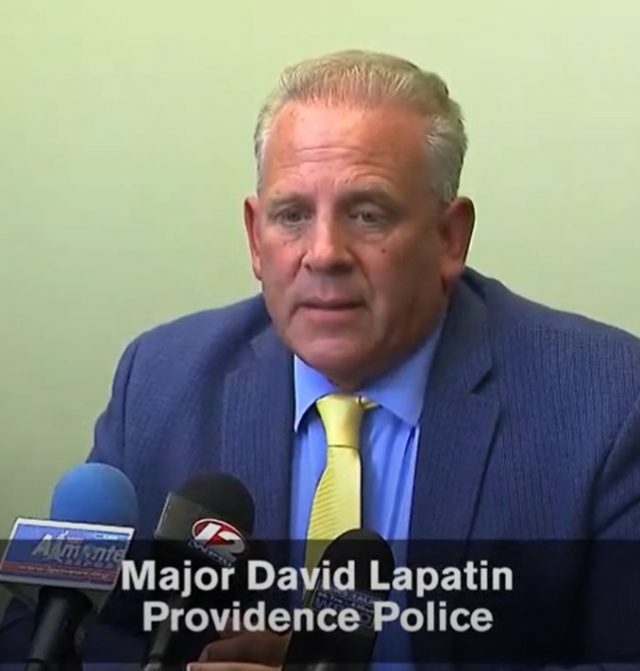 The unnamed teen's mother discovered footage of her daughter's sexual assault after being alerted to the video's existence on the social media platform. She recorded the video from Facebook and quickly shared it with detectives, according to Providence Police Major David Lapatin, who called the video "sickening."
"The video was more than enough to see the crime and identify the culprits," Lapatin said. "It is sickening to see it. It was tough on the investigators. They did a really good job," he added. "It obviously moved our case right along," he continued. "That's when it really picked up steam and we were able to identify many suspects from the video and shortly thereafter, arrests were made."
Police determined that at least one of the men raped the teenage girl, while the others participated in other ways. "They're all around watching it, in the room," Lapatin said. With the video evidence, detectives secured warrants for eight men, who were allegedly in the room with the teen and participated in the attack.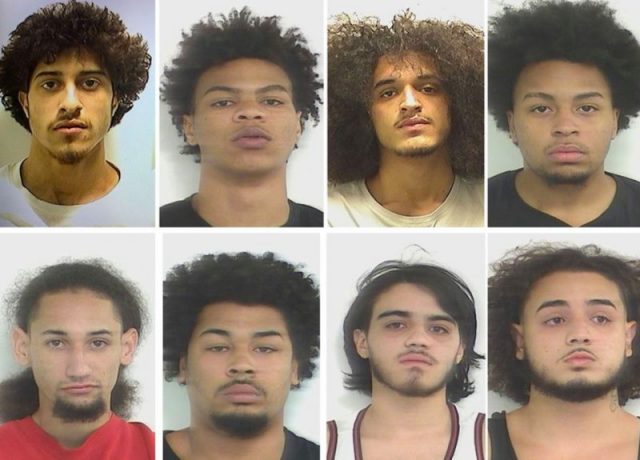 Twenty-year-old Richard Tarell Chester of Seekonk, Massachusetts, who was alone with the girl when she woke up and told the girl to leave the apartment, was arrested and charged with first-degree sexual assault on a person who was mentally incapacitated and conspiracy. He was allegedly seen raping the teen on the video, according to an affidavit in support of a search warrant. Chester was ordered held without bail in Rhode Island.
The other seven men were charged with assault with intent to commit first-degree sexual assault on a person who was mentally incapacitated and conspiracy. They were identified as 19-year-old Luis Cabrera, Jose Vargas, Malcom Baptista, Luis N. Luna, and Carlos Vasquez, 20-year-old Carlos Chicon, and 25-year-old Erving Keith Colon — all of Providence. The alleged assailants are all friends, according to police, and many were well-known to city detectives who investigate violent crimes, according to the Globe:
At least two are affiliated with local gangs, according to court records, and several were out on bail on charges including felony assault, illegally carrying firearms, dealing drugs, and threatening to kill Providence police officers.

Chester has a lengthy criminal record that includes charges for beating up a father in front of the man's 3-year-old daughter at Neutaconkanut Park two months after the alleged rape. The man told police that Chester and another man attacked him when he asked Chester not to ride his dirt bike near the children, according to court records.

Vasquez, Vargas, and Baptista were also arrested after a disturbance involving alleged gang members three months after the alleged rape occurred. Baptista was arrested during the fight, and Vasquez, who also spells his name Vazquez, was subsequently arrested after allegedly making threats to police on video. Vargas was arrested on gun and drug charges in connection with the incident.

Luna had recently been charged with breaking and entering in Johnston. He also had recently pleaded no contest to a misdemeanor charge of receiving stolen goods. Colon also has a lengthy record that includes domestic assault and possession of a stolen vehicle.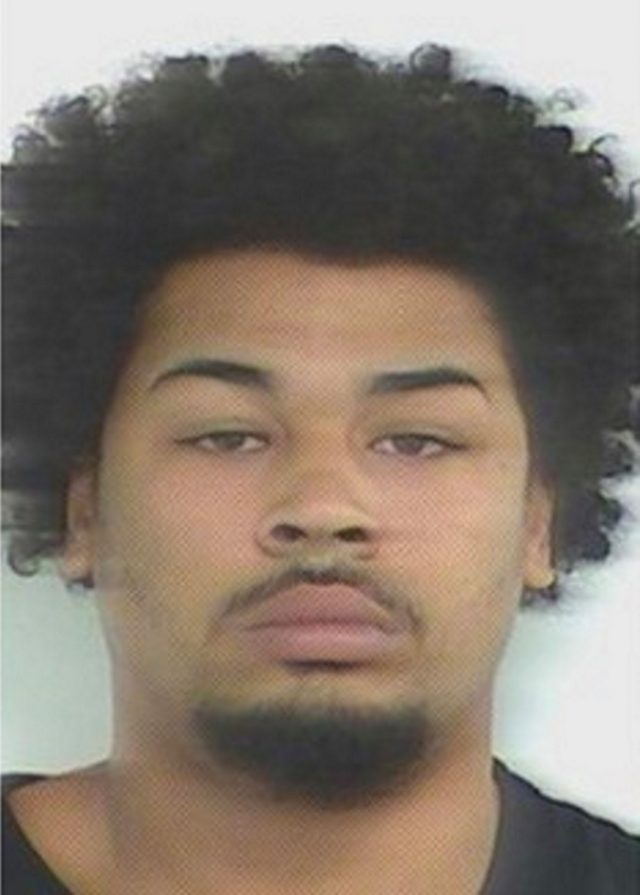 As for the teen, she is said to have recovered from the attack after receiving services from sexual assault trauma experts and the state Department of Children Youth and Families. "She's in a safe place and she's doing okay," Lapatin said. Anyone who's suffered sexual assault, however, knows that it has longlasting implications that she will deal with for the rest of her life. The fact that her attackers recorded it makes it all the more difficult since anything posted on the internet never really "goes away." She has been rightfully commended for her bravery.
"I commend her bravery, her courage, and her family for sticking by her," said Chief of Police Colonel Hugh T. Clements Jr. "It's easy to say come forward, but if you're the one who has to move forward on this case, make a statement, identify people, and put your right hand up in court and get grilled by a defense attorney or in this case, eight defense attorneys, it's easy to say. So, I give her a lot of credit."
These so-called men were emboldened enough to not only victimize this girl but to also record it. While we are thankful that their boldness provided the evidence needed to lock them up, it also proves their level of unimaginable depravity and utter disregard for another human. Those who display such malice and predatory behavior have no place in a civilized society. Their fellow inmates may teach them what hardened criminals think of those who sexually victimize children.