A woman was fired from her job at a car dealership after she was told her outfit was too "inappropriate" for work. Now, she's filed a human rights complaint and alleging she's the victim of "female workplace discrimination."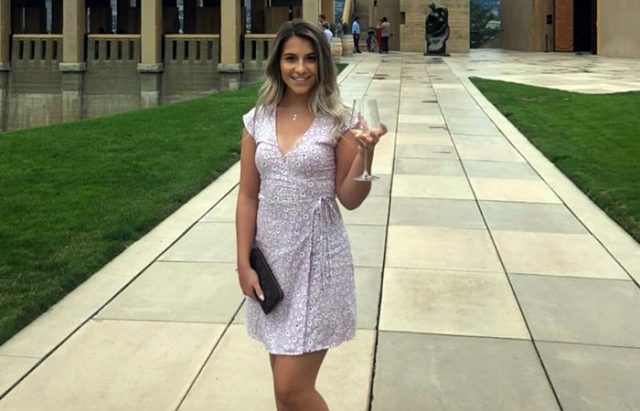 When Caitlin Brenier was hired at a Honda dealership in Edmonton, Alberta, she was aware of the company's dress code and showed no signs that she planned to violate it. Unfortunately, the 20-year-old Canadian was terminated over an outfit that she says is in no way revealing or unsuitable for her position.
When it comes to jobs involving customer service, most businesses have detailed protocols for behavior and policies outlining appropriate and acceptable attire. Of course, not everyone finds it easy to follow such guidelines, and it just may cost them their employment if they're not careful.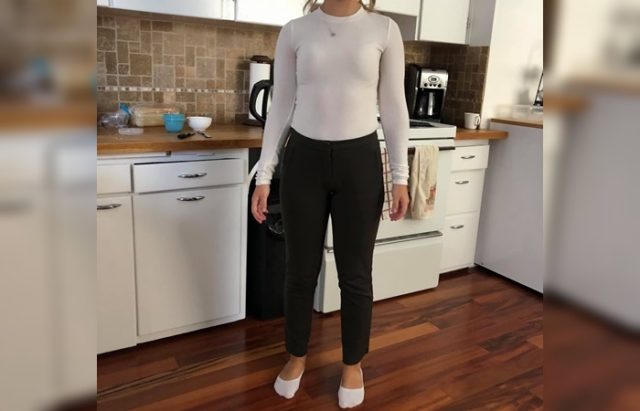 According to the Western Standard, Brenier revealed on social media that she had been fired from her job as a car salesperson at Alberta Honda for the same clothing she allegedly wore when she was hired. The outfit consisted of a skin-tight, long-sleeve top and equally curve-hugging slacks.
"I walked into work and sat at my desk where I was immediately met by a female staff member. She had a sweater in her hand and said 'do you know your shirt is see through? You have to either put this sweater on or go home and change,'" she wrote on her Facebook page. "She then said that 'the male managers are uncomfortable with what I was wearing and asked me too (sic) tell you to change or cover up.' As you can see in the photos, my shirt is not see through. This even happened to be the EXACT outfit I wore the day I was interviewed and hired by the male management."
Bernier explained that she "was not going to be told by any male to cover up" just because they feel "uncomfortable." As such, she immediately headed to the Human Resources department to contest the order, CBC reports.
"I went to the HR lady where she agreed with me that my shirt was not see through and is fine for work. I was told that when the general manager (also male) got into work then we would have a meeting. I ended up going home and asked them to phone me when the GM was in to have a sit down meeting. Hours later at home I received a call from the GM and he said, 'I heard you wore something inappropriate to work and were not following the dress code or instructions when you were told to change, so I am letting you go.' Keep in mind that he never saw what I was wearing."
Bernier alleges that the HR employee allowed her to leave until the general manager returned. However, instead of a meeting, she received a phone call telling her she was no longer employed.
"I feel discriminated against being the only female sales person and not being given an opportunity to expression my opinion to the GM or for him to even see what I was wearing. Working here I have experienced sexually comments from male staff, but my top 'made the males uncomfortable.' I am writing this post to show that FEMALE WORKPLACE DISCRIMINATION is a real thing!"
Brenier has since filed a human rights complaint alleging she is the victim of gender workplace discrimination. The dealership issued a statement denying any discrimination took place and claiming that this isn't the first time Brenier has violated the policy.
"It's only if an employee refuses to comply with the dress code when given an opportunity, if they continued to violate the dress code on multiple occasions or if there were other issues surrounding their performance that we would consider taking further action," the statement reads. "We have reviewed the situation in question and are confident that our managers dealt with it appropriately given all of the circumstances involved."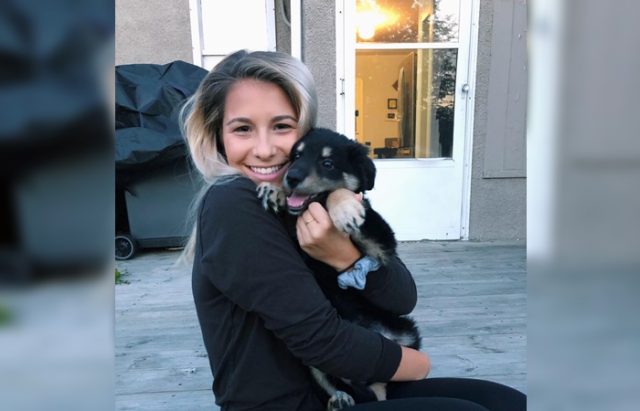 Brenier says that she was never given any warning and that she hasn't been in trouble for her clothing before her firing. She claims that the dealership didn't take the proper steps to evaluate her performance and simply dismissed her.
Brenier's lawyer admitted that she probably wouldn't receive a large settlement but insisted that she has a valid claim of gender discrimination. Of course, this would depend upon the company's policy and whether Brenier could provide evidence that she was targeted because she is a woman.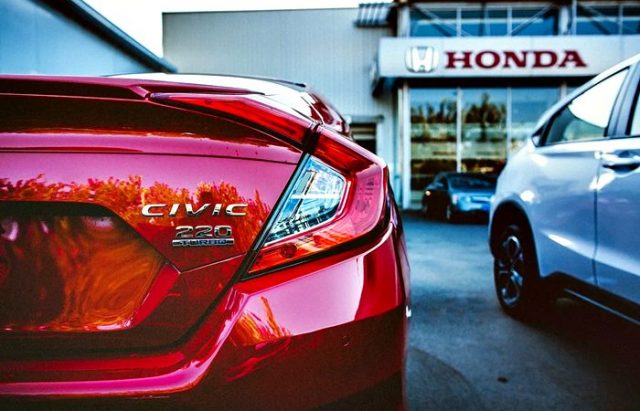 Companies should have the authority to implement policies of their choosing. Of course, under the law, these rules must be applied equally, which causes difficulty when applied to both men and women.
There is a large gray area between appropriate and inappropriate dress in the workplace. What is considered acceptable by some might be looked at as unsuitable by others. As long as there are differences of opinion, this problem isn't going away.