A cable technician arrived at a home to fix an issue but walked into a big mess instead. From the moment he started talking, his attention was diverted to something much more pressing than the mom's internet connection. So, he decided to address it.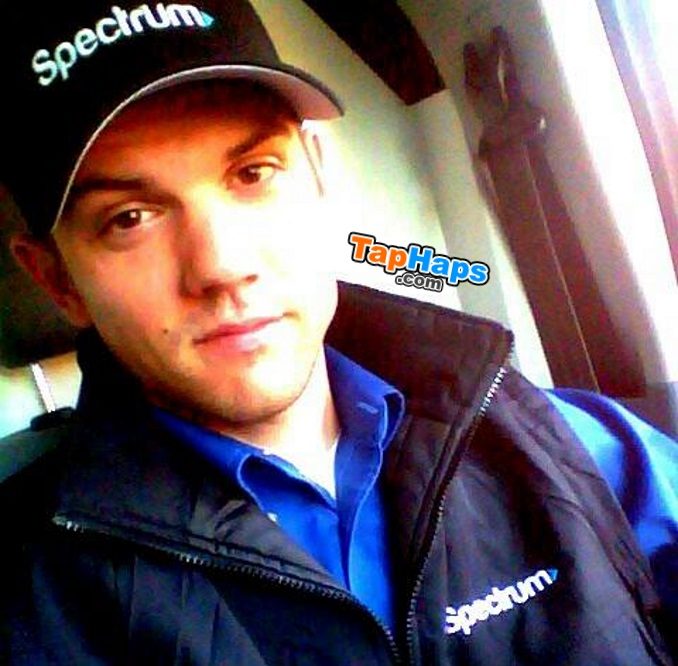 Rob Kinney, a technician for Spectrum, had been with the cable company for nine years when he was called out to Jessica Donnahoo's Greenville, South Carolina residence. He was scheduled to upgrade the family's internet and help set up their TV streaming but soon found himself doing a lot more than that.
When Rob walked in the door, he entered a complete mess. Even Jessica admitted her home was complete "chaos" that Saturday. With her husband at work, the mom was alone with her kids, and she had her hands full, especially with her 3-year-old son, Sailor, who has a laundry list of problems.
The Donnahoos had adopted the little boy at birth after years of infertility. Unfortunately, he was born with two rare brain defects. Optic nerve hypoplasia made him blind, which heightened his other senses and caused sensory issues. This often led to Sailor being easily overwhelmed by anything new.
In addition, he has Chiari malformation of the brain and a seizure disorder. He doesn't sleep well since he can't differentiate day from night and doesn't eat solid food either, living solely on Pediasure instead. Topping it all off, Sailor can't communicate his needs.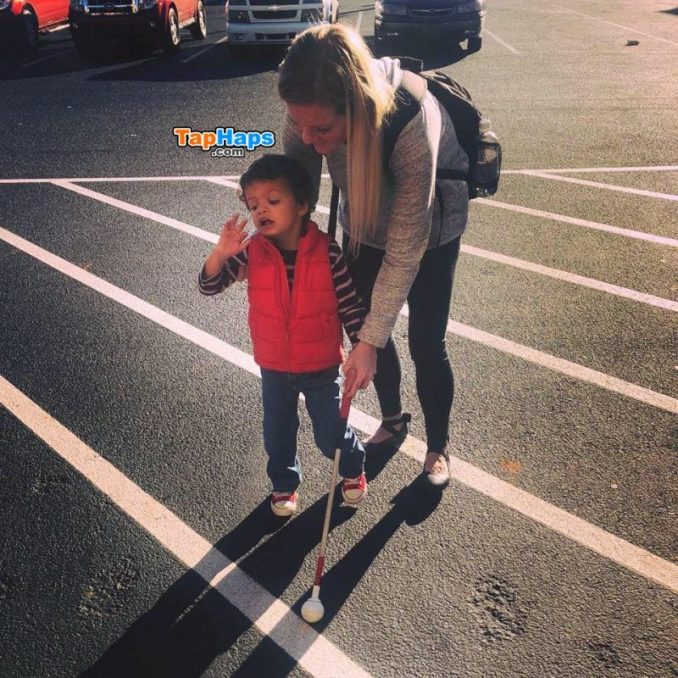 So, saying Jessica's hands are full is putting it mildly. Making matters worse, all of Sailor's issues seemed to reach their peak at the exact moment the cable technician came to the mother's door. As Rob arrived, Sailor was being extra fussy and had been crying all morning.
The exhausted mom was doing her best to soothe her son in addition to meeting the needs of her two-year-old daughter while cleaning, washing dishes, and doing laundry. It was already a tough day, and she had to deal with a repairman too.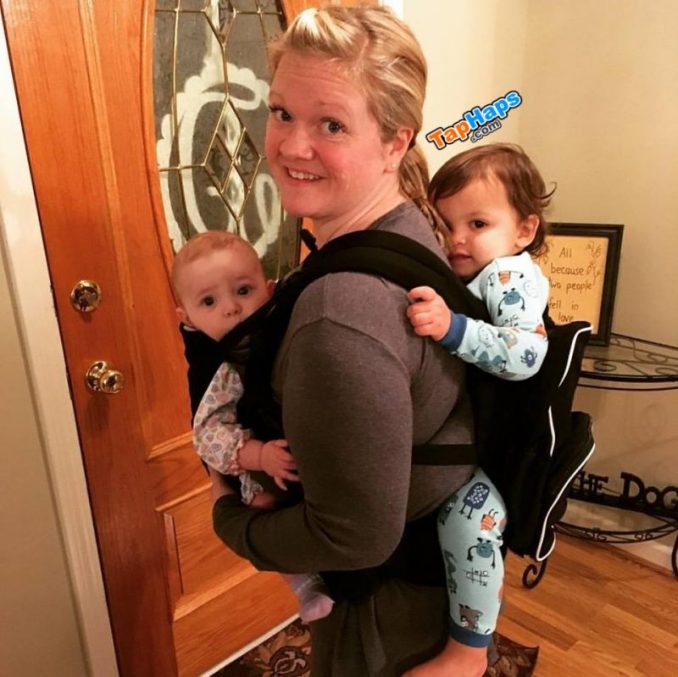 That technician would turn out to be just what she needed, however. When Sailor heard Rob speak, he walked over to him and reached his arms in the air, Jessica recalled. The mom knew the day had been rough for her little one, but she also knew Rob had work to do. The technician felt Sailor's needs were much more important than the internet, however.
Instead of being bothered, ignoring the boy, or turning him away, Rob happily scooped Sailor up into his arms and held him. "I said, 'You want me to pick you up buddy?' while looking at her just to get a feel or not if it would be a problem," Rob explained. "She seemed okay with it so I picked him up and held him while I was doing a few things inside. He was super comfortable with it to the point he started getting sleepy."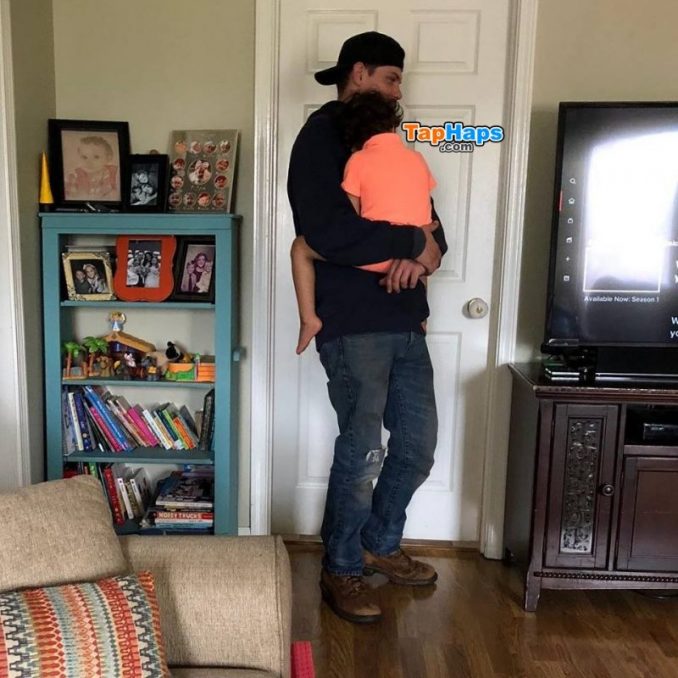 Although Rob had to occasionally put Sailor down to plug in equipment or run out to his work truck, he spent the majority of the 45 minutes that he was in the home holding the toddler. "He would bounce Sailor using one arm to hold him and make internet adjustments with the other," Jessica explained. The cuddles were just what the fussy little boy needed. And, it was just what a very appreciative Jessica needed too.
Because of Rob's willingness to comfort her son while he worked, the busy mom was able to accomplish household tasks she had fallen behind on. Tackling the clean clothes that were "covering the couch," Jessica folded the laundry and put it away as Rob provided her with some relief from her cranky kiddo. "As a momma, I was incredibly grateful for his kindness," Jessica said.
Not taking it for granted, Jessica turned to social media to sing Rob's praises with a letter to his employer, telling them Rob deserved a raise or promotion because he is such an asset to their company. "I will never forget his kindness," she wrote. The post went viral as praise was heaped on Rob Kinney, who happens to be a single dad to a 4-year-old — which might explain why he was so willing to step in and give a fellow parent a hand.
"He understood the need for help, saw an opportunity to help another human being and took it," Jessica Donnahoo said. "I think the reason that this act of kindness has resonated with so many people is that we can all relate — as parents, grandparents or just anyone who has been overwhelmed. In a world of mass shootings, political scandals, and drugs, we all need to be reassured that humanity and kindness still exist."
Rob Kinney's actions did just that, but he's hesitant to take any credit. Instead, he said Jessica and her husband are the ones truly worthy of admiration. "For them to adopt him and take care of him on a daily basis is much more than what I did for a short period of time," he said. "God really has blessed that family and will continue to do so because of the kind and gentle spirit they have. They deserve more recognition than anyone."
Indeed, God certainly has blessed this family. And, one of those blessings was Rob, the kindhearted dad who was scheduled to come to their home rather than another technician. As Jessica wrote, he "could have walked in, rushed, and left but instead he saw a need greater than internet and met it. That's beyond customer service — it's humanity at its best."