When a New Hampshire dad noticed his older son teaching his little brother to mow, the proud pop grabbed his camera. Sadly, half an hour after snapping the photo of his boys, he'd become frighteningly aware of the problem he didn't see until it was too late.
Buddy Shoemaker wants to teach his sons responsibility and the basic life skills they won't learn in school. That includes mowing the lawn. Buddy's oldest boy, Drew, was like a professional after his dad purchased their first riding mower. At 14 years old, Drew was a responsible kid and more than capable of mowing the lawn, according to Buddy.
There was someone else who was highly interested in the new mower, too. In fact, the first day they got it, Drew told his little brother Grady, who also happens to be his best friend, to hop on for a ride. "At first, I told him no, that I didn't want him on it because it was all new to him, and he needed to make sure he knew how to handle it cautiously, as it wasn't a toy," Buddy recalled.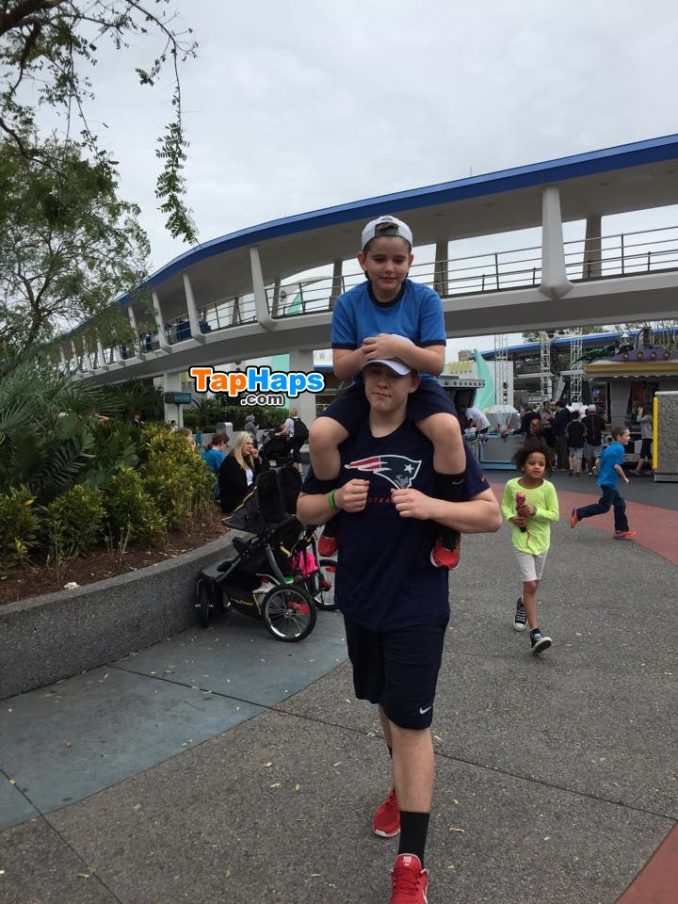 He even remembered specifically telling him that there was a 54-inch deck of sharp blades underneath the machine that the boy couldn't see. But, by the second day, Buddy felt like it wasn't a big deal for his youngest to sit on his big brother's lap as long, as he was straddled between his legs, in what Buddy considered a "safe" or invulnerable position," he later admitted.
However, when he posted a picture of his boys on mower together, he received an ominous warning. It was only a matter of minutes after making the post that a friend "who owns and operates his own lawn maintenance company (and has extensive knowledge of large ride on mowers)" commented to warn the dad of the dangers of kids riding on mowers. Buddy's friend wasn't rude or nasty. "He was very polite and considerate. It was obvious he wasn't out to be judgmental but only wanted the best for our son," Buddy remembered.
"I took note of his comment and dismissed it, immediately thinking to myself, 'I'm not one of those over-protective parents. Kids can get injured doing anything. I've never heard of a kid falling off a lawnmower and getting injured," Buddy explained, adding that he thought there isn't enough space between the ground and the mowing deck for anything to get between the two. Buddy was sure, if his son fell off, he'll be fine. And, for over a year, his boys mowed the lawn together many times, each with his younger son looking "safe and secure" between the legs of his 6 foot tall, 190-pound older brother.
Then, one fateful Sunday the year following the purchase of the mower and his friend's warning, Buddy heard the lawn mower and went outside to check on his boys. Grady appeared safe in his usual position, so the dad took a photo. Then, like he normally does when he captured a cute picture of his kids, he proudly posted it to social media, captioning the image, "Drew teaching Grady how to mow the lawn." What happened 30 minutes later is hard to read.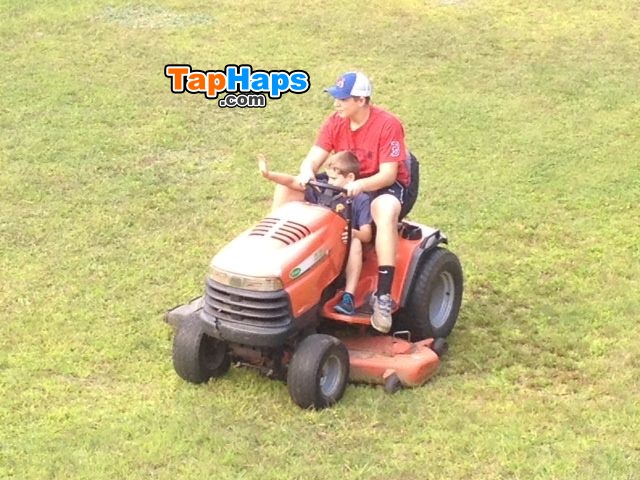 "I heard a blood-curdling scream from my 14-year-old," Buddy recalled. "I immediately knew what happened and remembered my friend's warning. I turned my head and saw our oldest son running towards the house with his arms flailing. I then heard our 9-year-old's horrific screams. As I ran outside I saw my youngest son lying on the ground in what can only be described as a horrific sight," Buddy said.
"He lay there in disbelief staring back and forth between his feet and my eyes, with his eyes almost bulging from their sockets. His cries and looks, as he continued to look back and forth between his feet and my eyes, could only be described as looking to me in disbelief, shock and wondering if this were all a horrible nightmare," Buddy added.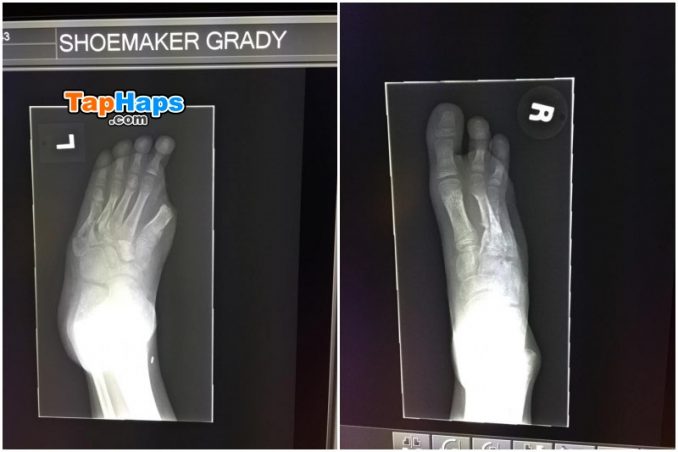 When Drew turned a sharp corner with the mower, Grady fell off the side. Both of his feet went underneath the mower deck. He "lost his two smallest toes from his right foot and a portion of the foot below the two smallest toes. He lost his big toe from his left foot, a portion of his left heel and his left foot was severed about three inches below his ankle, hanging by a thin layer of skin at the bottom," Buddy explained.
Panicked, the dad picked up his son, ran to the closest vehicle while yelling for his oldest to get the keys. The devastated dad wrapped his son's feet in a bath towel, praying with Grady the entire ride to the hospital as he worried that Grady's left foot was going to fall off as he held him. "I wanted to make sure if it fell off he would not see it and I could hide it from him," Buddy admitted.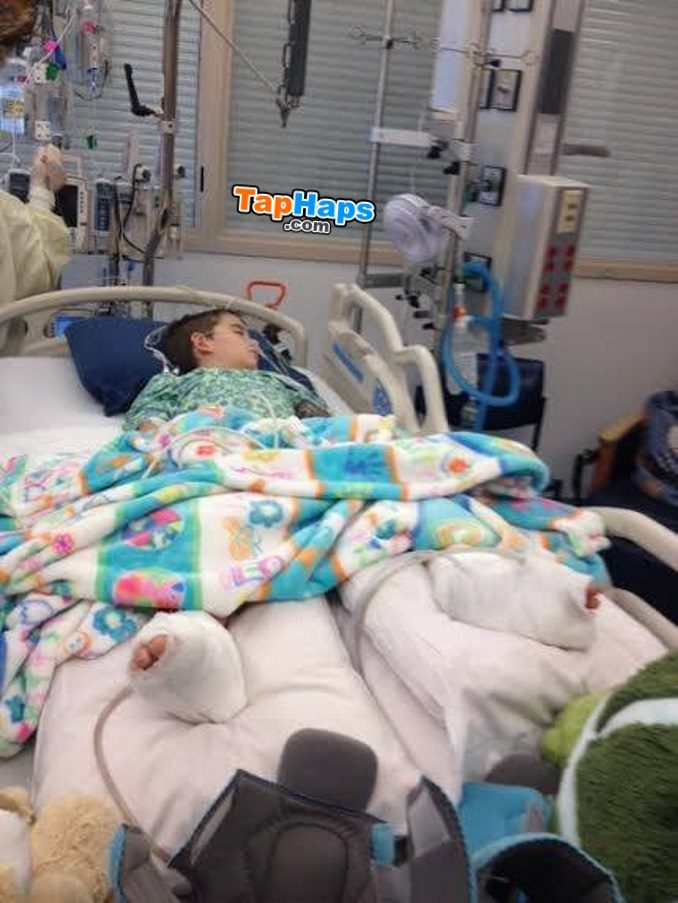 When they arrived at the local ER, Grady's injuries were stabilized before being airlifted to Boston Children's Hospital, where Grady would stay for months, undergoing multiple surgeries and rehab. In the midst of the horrific ordeal, the dad humbly took to Facebook, admitting his mistake so he could warn others.
"I write this for the sole purpose of saving other parents and kids from going through this. Please learn from our mistakes," Buddy urged, admitting to the "immense amount of guilt" felt by his entire family in the immediate aftermath. Now, he desperately wants others to learn from his family's mistake.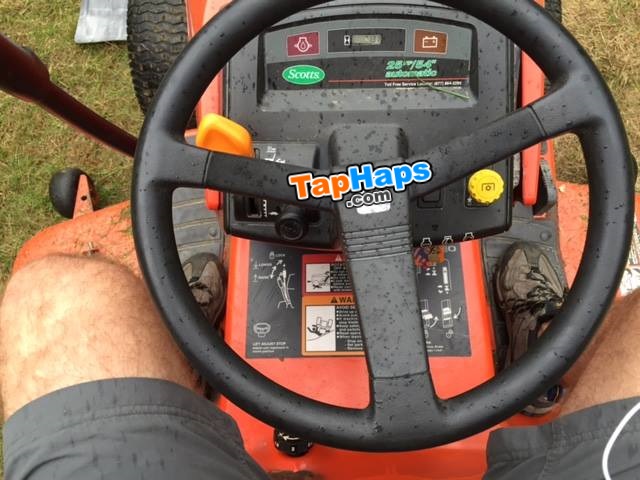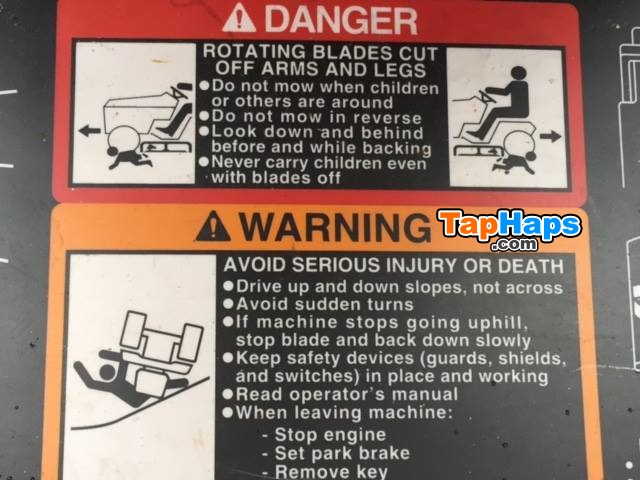 "Please, never allow a young child on a lawnmower with moving blades. If you see someone allowing a young child to ride on a mower, either in person or in a posted picture, please warn them of the dangers," Buddy Shoemaker pleaded, posting the images that should make anyone think twice.
Although "you can't make your friends make wise decisions," as Buddy admits, you can tell them about Grady's story. Expressing his gratitude for the support they received, Buddy reiterated, if you do not share anything else, he would greatly appreciate it if you would please share this story about his son.