When a woman was in need of emergency home repairs late one evening while her military husband was deployed, she entrusted the services of a local business. She was stunned, however, when the repairman, knowing her husband was away, "put the milk on the table" — as he referred to it.
Bridget Stevens, the wife of a soldier and a busy mom of two young boys, immediately knew there was a problem with her furnace when she returned home to a cold house one day. Usually, she would turn to her husband for help with such repairs, but sadly, her husband Bobby was deployed overseas with the National Guard. Even so, Bridget reached out to him via text for help.
Bobby tried to tell her how to fix the problem over the phone, but it didn't seem to work. With Bobby's suggestions failing to remedy the situation, Bridget called Betlyn Heating and Cooling in Moon Township, Pennsylvania. Thankfully, Paul Betlyn, the company's owner, answered and was pleased to be at her service as he very patiently offered many suggestions over the phone.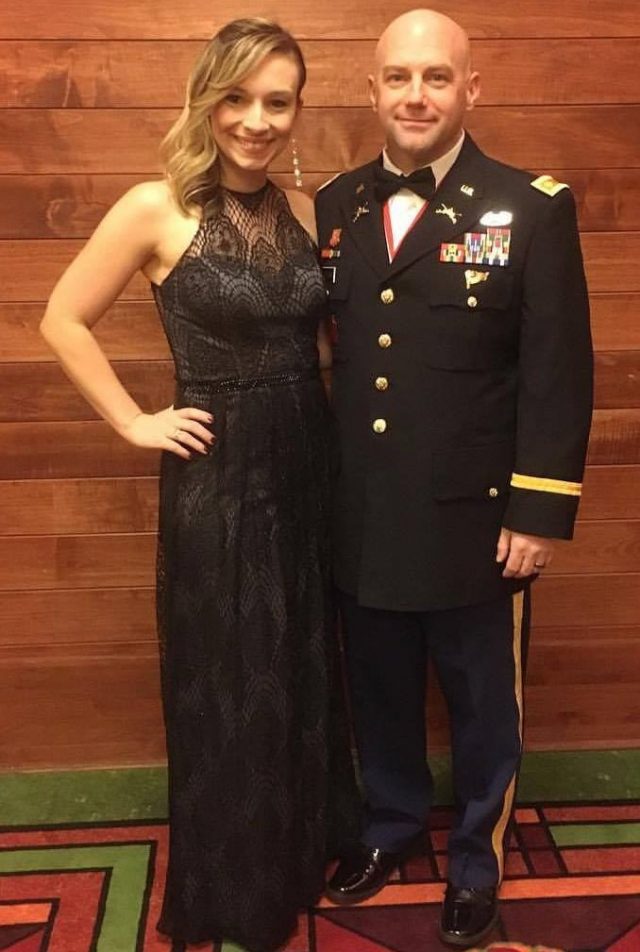 When none of Paul's advice seemed to fix the problem, the kind-hearted, 65-year-old repairman drove to Bridget's Pittsburgh-area home to look at the furnace himself, even though he just had a knee replacement and wasn't supposed to be doing any work. The repairman got busy, however, and he and Bridget quickly struck up a conversation.
"As he was working on the furnace, we got to talking about Bobby and the deployment," she recalled, according to Daily Mail. "After he was finished, I was a little apprehensive about how much it was going to cost. He handed me the slip that is in this photo," Bridget wrote in a Facebook post. She was pleasantly surprised when she read the note:
"I had mentioned in passing that I tried to figure it out with my husband, but since he's deployed and couldn't see it, he wouldn't know what to do," Bridget explained. After hearing that Bobby was deployed, Paul decided to give Bridget a "deployment discount" to thank her husband for his service. As he handed her the bill, Bridget was at a loss for words.
Instead of charging her the $150 the service call would normally cost, Paul wrote that her total was just $1 — but actually, the job was done completely free of charge. "When I tried to give him any money at all, he said that the $1 was a joke, and to thank my husband for his service," explained Bridget, who was touched by the selfless act of kindness.
The service Paul provided went above and beyond in Bridget's eyes. "I was completely overwhelmed and in shock when Paul handed me the slip," she told ABC News. "I didn't really know what to say, and I still have a hard time finding the words to truly express my appreciation," she added. However, Mr. Betlyn didn't stop there.
After his encounter with Bridget, Paul set up a "Military Deployment Kisses Fund" to raise money to send families overseas to meet with loved ones during lengthy deployments. In the GoFundMe campaign's description, Paul explained that Bridget's deployed husband only receives 2 four day passes for the year, and Bridget and other families like hers have to fly overseas to see their spouses.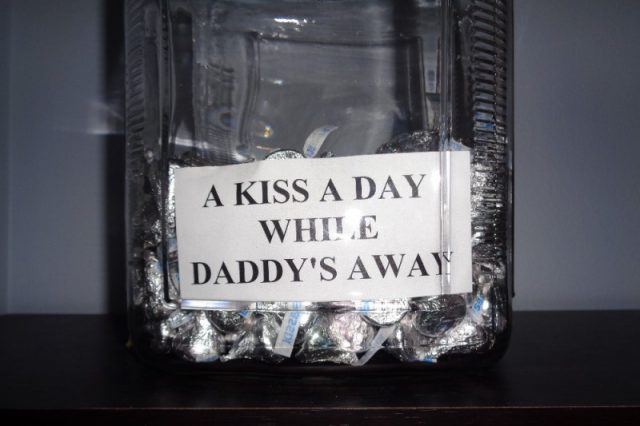 Obviously, this isn't cheap or something every family can afford, so Paul wanted to help. "We are raising money to send these families oversees to visit during those long deployments. At this time we are final goal is to send families like hers from each state," Paul wrote. And, he raised almost $5,000 in just three days. It didn't slow down, either. Very quickly, over $17,000 was raised. But, Paul Betlyn insists he's not a hero.
"I'm not the hero here," Paul said. "The deployed, they're the heroes," he explained, adding that he was simply paying it forward and continuing a family tradition. "My grandfather was a milkman during the Great Depression and many times he'd go to the door and the woman didn't have any money for milk. But, the baby was crying in the background. So, he'd put the milk on the table," Paul recalled. "And, when I heard about Bridget with her husband being deployed…I put the milk on the table."