When an intruder crawled through the bedroom window of a home in the dark of night and began attacking two sisters, one of them was able to grab the phone and call 911. But, dispatchers ignored her pleas for help as the emergency number was called again and again. The audio of the calls has since been released.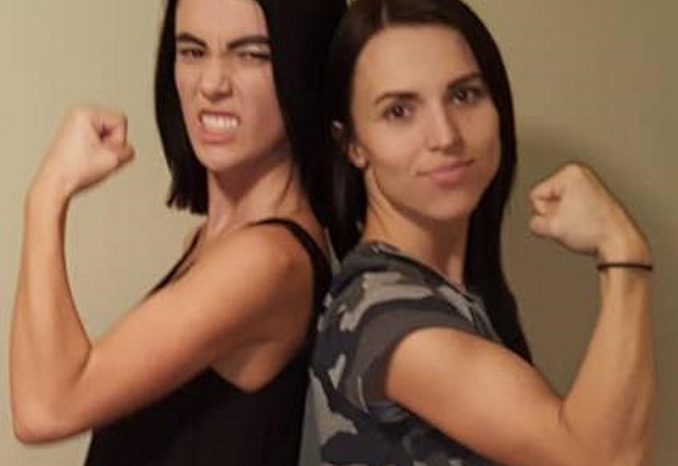 Breann Lasley and her sister Kayli were the victims of a home invasion when 48-year-old Robert Berger crawled through Breann's bedroom window in the middle of the night and begun attacking her. After Kayli woke to Breann's screams, the sisters attempted to fend off Berger together, but they were no match for the man, who had a knife. Fearing for their lives, they believed that if they could just get to the phone and dial 911, help would be sent to their home in Salt Lake City, Utah. Unfortunately, that wasn't the case.
As Berger choked, beat, and repeatedly stabbed Breann in the legs and abdomen, she managed to call the emergency number, ABC reported. With fear in her voice and the desperate struggle audible in the background, Breann pleaded for help but to no avail. Kayli called 911 three more times — connecting with an operator each time. "Help us, please! Help us, he's going to kill us. Help us, please!" she screamed. "He's stabbing my sister! He's stabbing her!"
Although it was obvious the women were under attack, not one of the four phone calls made by the sisters to 911 that frightful evening was dispatched. "It was the scariest night of our lives and we depended on those calls," Breann told Inside Edition. "It's what every girl fears and it was happening to me," she recalled. "I remember thinking, 'All I need to do is call 911. If I call 911, they just need to know our address. They will send help.'" But, "No help was sent," she said.
Over and over again, Breann and Kayli screamed their address to dispatchers during the life-or-death attack, but police officers were never sent to the scene. Instead, by some miracle, Kayli escaped and got the attention of a nearby police officer, who came to Breann's rescue. After ordering Berger to drop the knife, the officer shot and killed the ex-con. According to Fox News, both women suffered stab wounds and were taken to the hospital.
Although Breann and Kayli are glad to be alive, the incident has ruined their trust in the emergency response system. "We needed help, that is all we were praying for was help to be sent," Breann explained. The Utah sisters have since filed a civil lawsuit against Priority Dispatch, the company behind the 911 software used by the call center, saying the software required dispatchers to ask a series of scripted questions before sending a police officer to the scene.
The software is supposed to help emergency dispatchers gather and record information, but according to Breann, "The software and the training limits dispatchers' [ability] to act on their intuition. They have to follow protocol." Priority Dispatch, which stands accused of gross negligence, says its rigid software system is not to blame for the failure.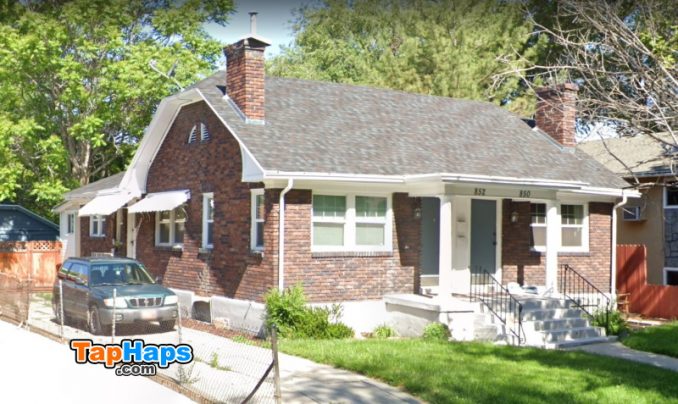 According to the company's president and founder, the software wasn't used during the calls because their system wasn't triggered since dispatchers failed to determine Breann Lasley and Kayli's location, even though the women shouted their address repeatedly. "The problem we had in this particular situation is there was no location, there was no address," Priority Dispatch President Ron McDaniel said. "911 does not know where you are, so they have to try really hard verbally to get that information, and in this case they were unsuccessful."
Priority Dispatch also alleges that protocols still allow for dispatchers' to use discretion. "The rule we have is, 'when in doubt, send them out,'" the company told Inside Edition, in response to the accusations that their product led to dispatchers failing to summon an officer to the Salt Lake City home during the attack.
In the 911 calls obtained by KSL through public records requests, Kayli and Breann Lasley are heard giving their location as 850 South Roberta Street. Although they were frantic and many of their cries were muffled and difficult to discern, the address was given repeatedly. What's more, a neighbor, who had just fended off Berger's attempt to break into their home, and others who heard the women's screams also called 911 and spoke with Salt Lake City dispatchers.
While it might be debatable whether the dispatchers themselves or the software limitations and protocol were responsible for the breakdown, there's no doubt a frightening failure occurred. And, it should not be justified by pointing the finger at the victim who wasn't "calm" during the call. Most people are going to scream when their life is in danger, and dispatchers and the systems they use should be able to appropriately handle the chaos that comes along with responding to a real emergency.