United Airlines should be pretty used to controversy since their reputation has taken repeated hits. One such blow took place when a passenger on a grounded plane tweeted a photo from her rain-covered window. The image immediately went viral on social media, landing the airline in the center of a publicity nightmare.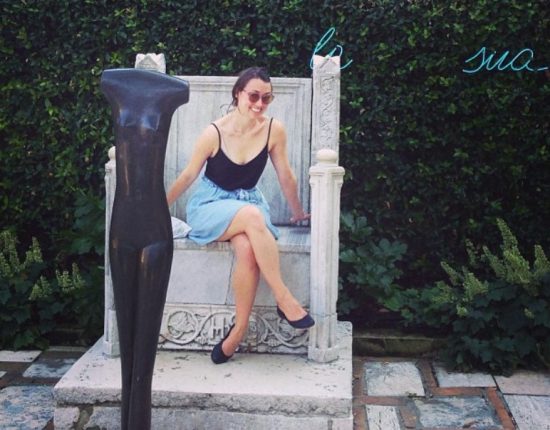 Barbara Galletly Passmore was seated on a United Airlines plane at the Bush Intercontinental Airport when something outside her window caught her eye. After noticing what was left on the tarmac in the cold, pouring rain for over a half hour, Barbara whipped out her phone. Seen in the photo, which she uploaded to her Twitter account, a cage containing a dog sits exposed to the elements.
"Evil United Airlines leaves dog on rainy cold runway for more than half an hour despite alerts to staff," the angry tweet from Barbara read, accompanying the photo of the dog kennel sitting outside. Of course, the post immediately began receiving a ton of attention.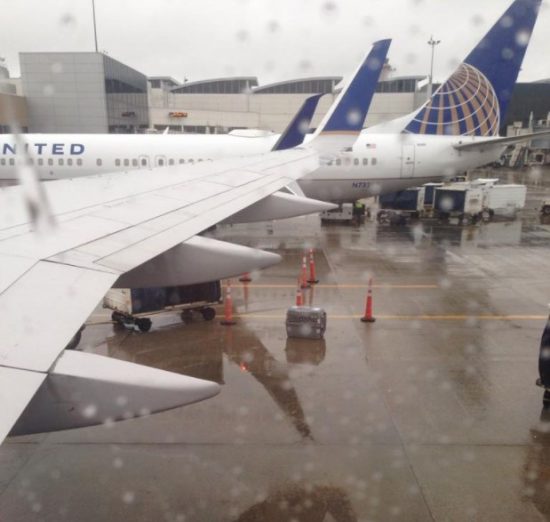 "We were delayed leaving the gate about an hour, which is at least how long the dog was out there," Barbara told ABC13, adding that she pressed the assistance button and a flight attendant responded. "He told me he'd 'let them know,'" she recalled. "When after about 10 more minutes there was no attention to the dog (visible from my seat, at least), I tweeted my photo and shared it on Facebook."
Although a representative from United Airlines was quick to respond to the criticism on Twitter, the company failed to take responsibility for the dog being left in the rain, passing the blame off to PetSafe. "Thanks for telling us. The weather can change & may have been clear when PetSafe dropped off. They're the ones to call too," United Airlines tweeted to Barbara in response to the photo.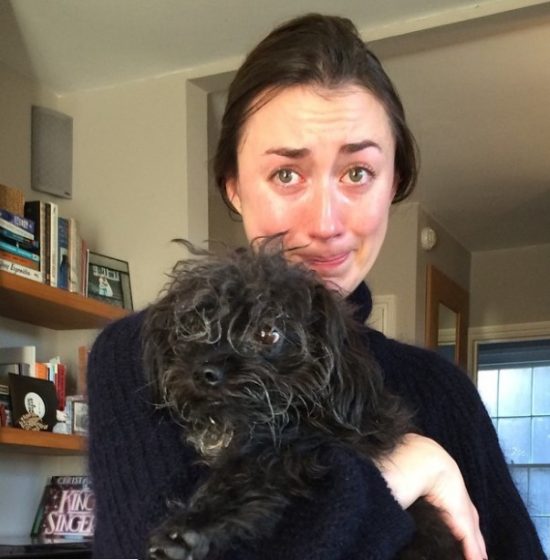 Unsurprisingly, the Twitterverse erupted, letting the airline have it, especially for failing to take responsibility. "Major fail, United! Passing the buck instead of expressing concern and regret," Twitter user "Sister Celluloid" fired back.
With the image quickly garnering more than 1,500 retweets on Twitter, the backlash was fierce with many calling for an apology from United Airlines and some promising to boycott over the apparent lack of concern for the animal. "I will never fly United again. Thanks for exposing their shitty treatment of our beloved pets," Twitter user "sia" tweeted, as another social media user sarcastically added, "Is United Airlines going out of business?? Seems they will be soon at this rate and given their incompetence."
"GUESS WHAT? I WILL NEVER FLY WITH YOU AGAIN AND I HOPE PEOPLE FLYING WITH THEIR PETS DON'T EITHER #StopAnimalAbuse," Gigi & James Garner angrily posted to the airline as Twitter users "Katie" and "Seth" both declared they won't be flying United anymore after the incident. "This is an intentional act that screams negligence. I have always flown United but will now do all I can to avoid your airline," Katie wrote, while Seth added, he's "never flying United again. Ever."
A spokesperson for the airline has since said that the situation was a great misunderstanding, again pointing to PetSafe, a dedicated program for loading animals onto planes. "We checked several cameras and confirmed the pet was fully under the watchful eye of our ramp employees after our PetSafe employees dropped the kennel off when we were ready to begin loading the aircraft for departure," the statement from United Airlines claims.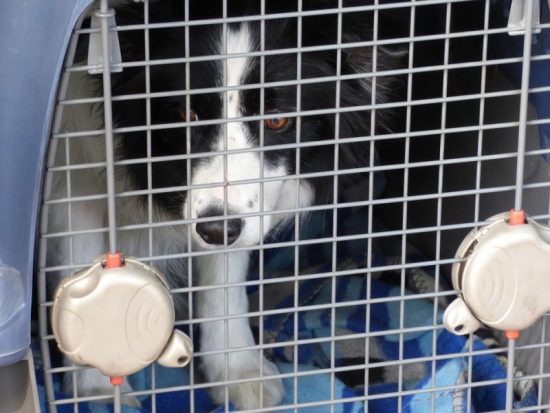 "As is our standard practice, employees placed the pet kennel completely under the wing to protect the pet from the falling rain. Ramp workers then placed the kennel onto the aircraft after loading baggage so that the kennel could be retrieved first when the flight arrived," the statement concluded, with United Airlines telling ABC13 that the kennel was dry, the animal was not in the rain, and the dog ultimately made it to its destination safely.
However, Barbara said, "It was definitely not under the wing," adding that it was not her intention to instigate a news story but to help that particular dog, who she believes was cold and wet. Barbara said, "I don't think my posting the image made a difference to the dog, but perhaps future dogs will receive better treatment from airlines as a result of this public outcry."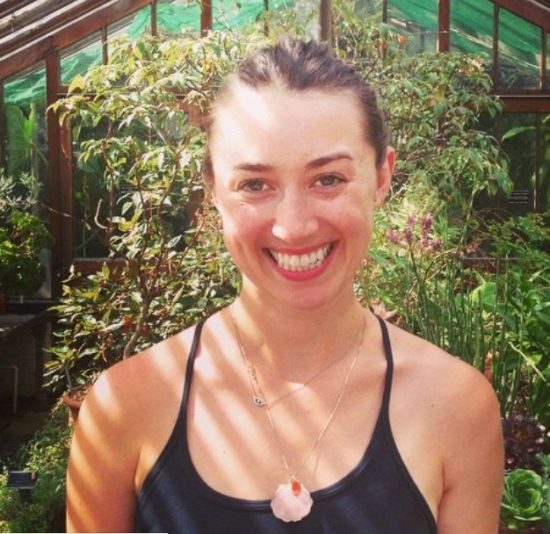 Sadly, this is not the first run-in United Airlines has had regarding pets on planes, and the list is long. Similarly sparking criticism on social media and pushing the airline to clarify and further restrict its pet policy, they turned away an emotional support peacock from boarding a flight at Newark Liberty International Airport. Even worse, Fortune reports that "a passenger flying from Houston to New York was told to move her dog, which was in its carrier, from under her seat to an overhead bin. The dog then died in-flight."
It appears all the bad press hasn't been enough for this airline to ensure the safety of pets traveling with them. So, in order to keep animals safe, we must educate pet owners who may be taking their beloved companions with them on a flight. Make sure you know your chosen airline's pet policies if you are taking your animal with you, and make sure they are thorough enough to ensure your pet's safety.