While being issued a citation, a repeat felon assaulted a Chicago police officer, licking his face twice, spitting in his eye, and causing saliva to drip into the officer's mouth. Despite having no choice but to take down the man, the officer was suspended and hit with the possibility of a major lawsuit.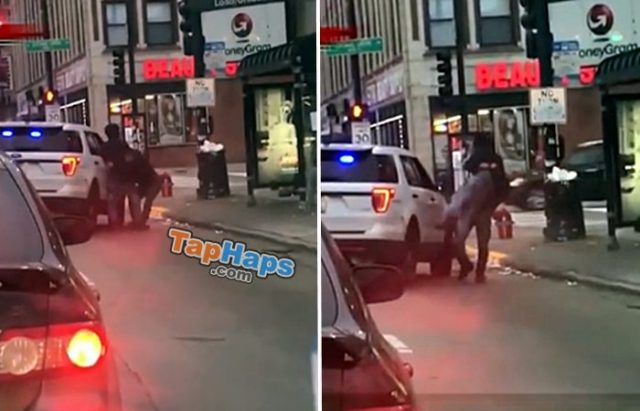 While issuing a citation to a belligerent, drunken man, a 32-year-old Chicago police officer was forced to get physical with convicted felon Bernard Kersh, 29. According to The Chicago Tribune, the repeat offender reportedly threatened the police before licking the officer's face twice and spitting in his eye, subsequently causing spittle to fall into the officer's mouth.
To stop Kersh from continuing his bodily fluid assault, the unnamed officer resorted to an emergency takedown maneuver known in layman's terms as a body-slam, leaving the suspect incapacitated. Despite refusing medical help, Kersh was transported to the University of Chicago hospital where he was sedated and treated. According to prosecutors, Kersh's only confirmed injury was a "small scratch the size of a fingernail" as well as bruising.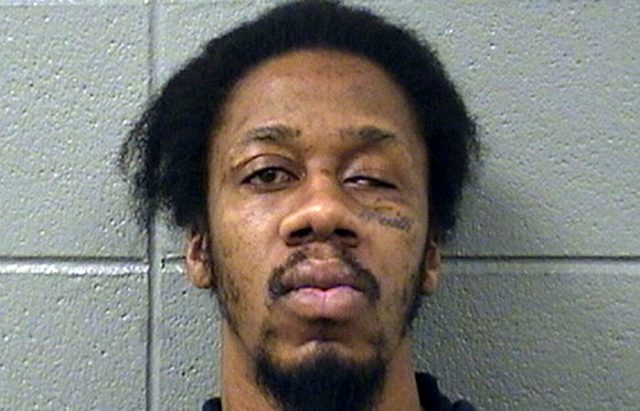 After Jovanna Alexiss Jamison, 22, posted footage of the takedown, viewers were outraged at the Chicago police and quickly blamed excessive force. Soon after, the officer at the center of the controversy was relieved of police powers pending an investigation into his use of force, WFLD reports.
The man "didn't do anything aggressive, he just stood there," according to Jamison. "He was standing there using his cellphone. They took away his bottle of liquor and threw it."
Kersh was charged with aggravated battery of a police officer but was bailed out of jail by civil rights activist Jessie Jackson Sr. Kersh is currently being subjected to 24-hour monitoring and faces charges of resisting arrest, simple assault, and drinking alcohol in public as he awaits his hearing, WGCL reports.
"Unnecessary force could have cracked his skull," Jackson said in a statement released ahead of the hearing. "It raises alarm. No one deserves this kind of treatment."

"Police had no basis for throwing him down in a way that could have killed him. We've seen this before, and it must stop," Jackson told The Washington Post. "I hope that the mayor and those involved will move immediately to deal with this police officer and those who stayed silent and did nothing."
Kersh's family has spoken out to the media about the incident, demanding that the officer who initiated the takedown be held responsible for an offense. Keshia Johnson, Kersh's mother, confirmed that her son is schizophrenic and had recently sought help for mental health issues. She criticized Chicago police and insisted that they should simply "handcuff" her son, despite his alleged hostility.
"To see them just slam him to the concrete like that, it was hard to watch," Johnson said. "I can't say [if he spit] or not, but if he did, I still don't think he deserves to be slammed on his head. He could have killed my son. He could have broke his neck. He could have not woken up. I wasn't there, but the footage that I've seen, I didn't see him as being a threat for him to slam him on his head. I mean, how about handcuff a person?"
Chicago Mayor Lori Lightfoot has also voiced a premature opinion concerning the officer's conduct, calling the takedown "very disturbing." However, Fraternal Order of Police Vice President Martin Preib slammed the department's critics, arguing that the maneuver is "perfectly within the guidelines of use of force."
"It's sending another message to all the police officers that they will not back you up, that they will not support you, that they will not allow you to go out and protect the public," Preib said of the officer's suspension, according to the Chicago Tribune.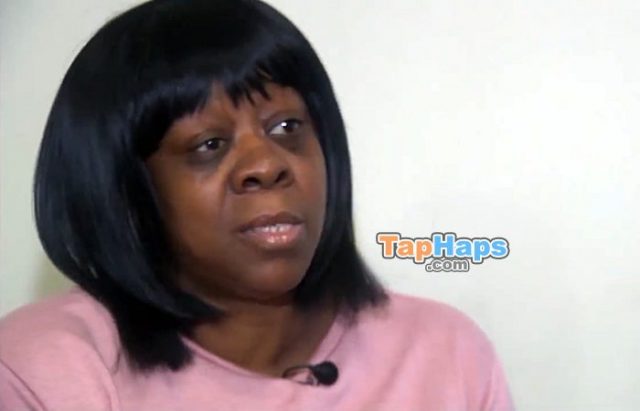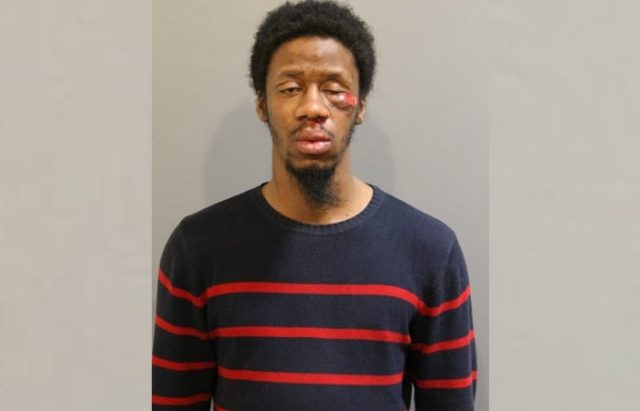 Bernard Kersh could have received mental health services in police custody had he not been bailed out. Now, he is back on the streets and possibly not getting the psychiatric help he needs. Kersh denies spitting on the officer and joins his family in blaming his mental illness for his behavior. His lawyers maintain that the maneuver was unnecessary and could've easily caused a brain injury.
Although Kersh reportedly suffers from a mental health issue, the court confirmed that it "does consider spitting in someone's face such that it dribbles into their eye and mouth a form of violence." Still, critics insist that the takedown maneuver crossed the line and that the officer deserves punishment.