A bride had made it known that a front-row seat at her wedding would be saved with a photo of her son, who had passed away. However, before she could say her vows, the groom halted the wedding to point out who had shown up at the ceremony unannounced.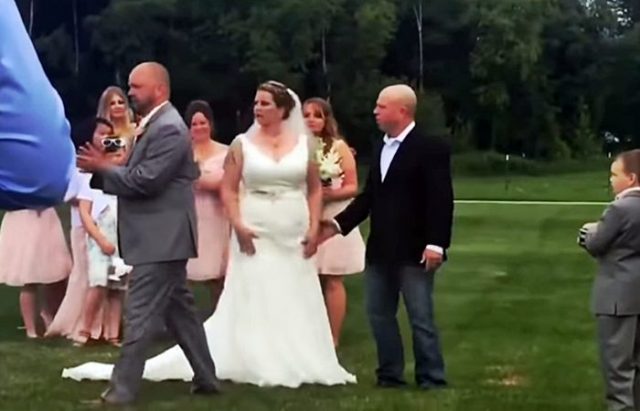 When her son, Triston, was just 19 years old, he tragically and unexpectedly passed away. Heartbroken that he couldn't be at her wedding, Becky Turney, 40, made sure that a chair was reserved for Triston at her ceremony in Alaska, placing a large photo of him on the seat to ensure that no one would take his place.
Moments after she had walked down the aisle, Becky was caught off-guard when her soon-to-be husband, Kelly, interrupted the reverend and directed everyone's attention to the special chair and an equally special guest. As it turns out, a young man had been hiding out in the groom's party right under Becky's nose.
"He started walking back down the aisle, towards the crowd," Becky recalled. "I was like, 'What are you doing? We're getting married right now!'"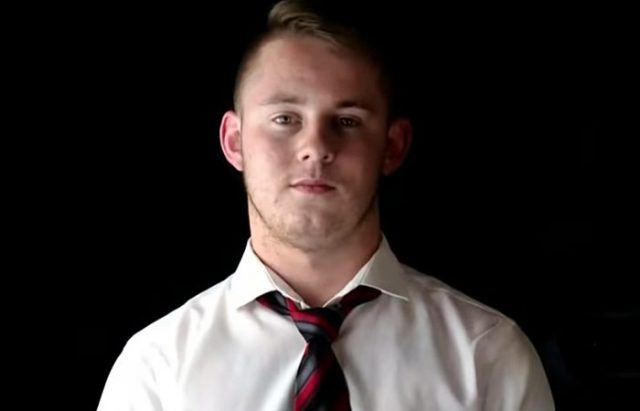 While his bride stood confused, the groom described how Triston had generously donated his organs when he passed away. He then pointed to a young man Becky didn't recognize. To her surprise, the mystery guest was California resident Jacob Kilby, the patient who had received Triston's heart via transplant surgery immediately following his death.
"At that moment, I just lost it," Becky told Mirror Online. "If my brother-in-law hadn't been holding my hand, I would have fallen down. It was the most amazing moment of my life. I threw my arms around him and told him that it was the greatest gift in the world."
The ceremony was put on hold while Becky embraced Jacob, who bears a striking resemblance to her own son. He then offered the teary bride a stethoscope so that she could hear her son's heartbeat once again.
"It was amazing. Jacob asked me if I wanted to hear Triston's heart. It was his heart, and it was beating so strong. I was saying, 'This is so amazing, that's Triston's heart.' It was emotional," she said.
After listening to her satisfaction, Becky Turney returned to her groom and finished their vows. Out of everything, meeting Jacob was by far the best moment. She explained that it's often "comforting" and "healing" for a recipient to reach out to a donor's family.
While recounting the loss of her son, Becky revealed that at least five of his organs were used in life-saving transplants and she said she hopes to meet the other four recipients someday.
"Our only boy passed," she said. "He saved five people's lives and I want to meet every single one of them."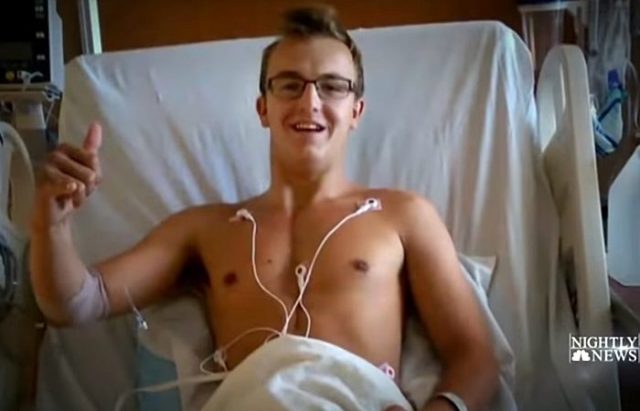 The pair had previously exchanged letters and Becky had even spoken with Jacob on her birthday. However, it wasn't until her wedding day that she was able to meet him, thanks to her husband secretly flying him to Alaska.
"I had no reason to think he would be at my wedding," said Becky, who has spent more time with Jacob since the wedding at Paradise Alaska. "A lot of healing happened this week."
Becky Turney confirmed that she and Jacob, who lives in California, will retain a close relationship, despite the vast geographical distance between them.
"We'll keep in touch," Becky said. "We have a bond for life."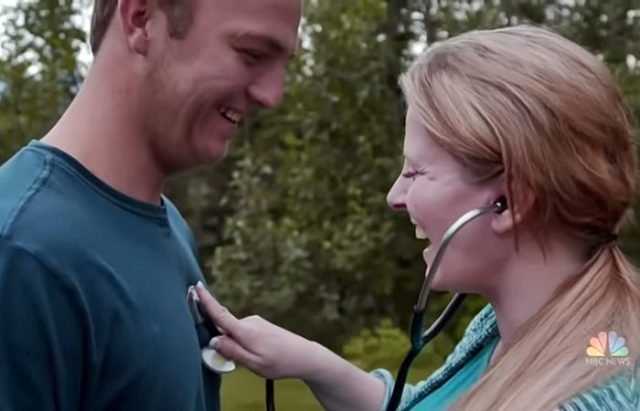 Thanks to her son's sacrifice, at least five people are alive today. For Becky Turney, it's like a piece of her son is still living with these individuals, and she hopes they too will reach out to her so that she can look into the eyes of those who were saved by her son.
Becky hopes that her son's story will inspire people to become organ donors. She added that it not only saves the lives of people who are desperately waiting on donor lists, but it also changes lives, including her own.