A pair of Afghan refugees were welcomed onto U.S. soil after fleeing the country. However, just days after arriving, they were arrested for a series of "heinous" crimes they allegedly committed in their new home.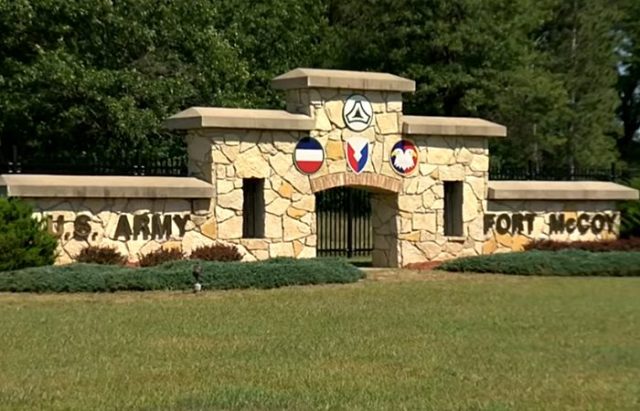 Bahrullah Noori, 20, and Mohammad Haroon Imaad, 32, were granted access to the U.S. after they were deemed refugees of their native country Afghanistan. Along with others, they were transported to Fort McCoy in Wisconsin. Unfortunately, they hadn't even made it through the resettlement process before they were charged with a bevy of serious crimes.
According to Wisconsin Right Now, Noori was arrested for multiple sex crimes against several children, a few of which involved violence. All of his victims were below the age of 16. His arrest warrant categorized the charges against him as "aggravated sexual abuse with children."
"Bahrullah Noori, 20, is charged with attempting to engage in a sexual act with a minor using force against that person, and with three counts of engaging in a sexual act with a minor, with one count alleging the use of force. The indictment alleges that the victims had not attained the age of 16 years and were at least four years younger than the defendant," alleges the release.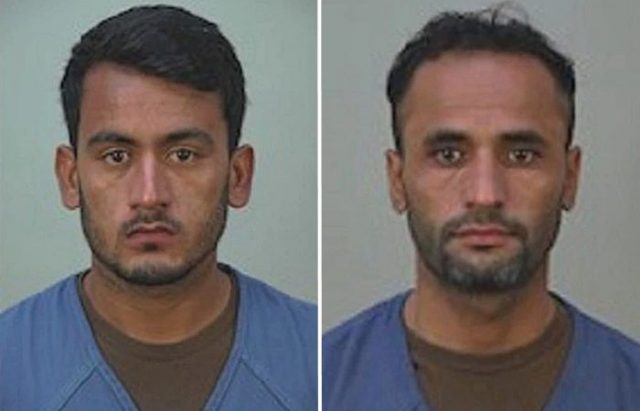 The charges allege that Noori had sexually molested multiple boys for around two weeks and would threaten them with violence if they refused to comply or chose to tell on him.
The soldiers contacted a man who was related to Victim 1 and victim 2. Through an interpreter, the complainant stated that Bahrullah Noori, age 20, was "molesting his son and nephew." He went to the bathroom and "saw Noori taking the clothes off of Victim 1 and was trying to have sex with him."
One victim says he went to the bathroom to retrieve his brother's shoes and Noori grabbed his hand, twisting it behind his back to restrain him. The child says Noori then told him to "give me your a** or I will beat you." When the boy began crying and struggling, Noori bit him hard on the cheek.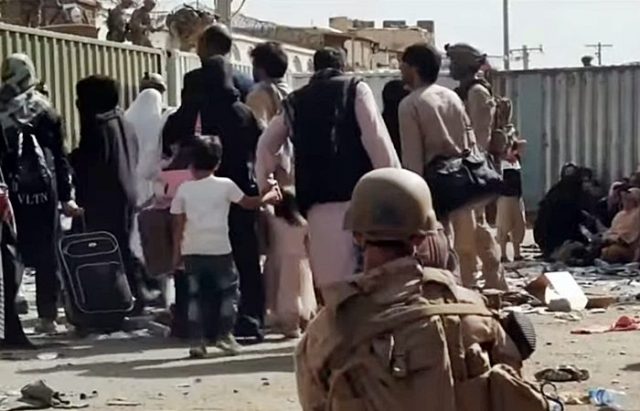 In an unrelated case, Imaad was arrested for inflicting violence against his wife. He was charged with "assaulting his spouse by strangling and suffocating her" just days after arriving in the U.S. Through an interpreter, the woman said that Imaad's abuse was routine and that he also "struck the children on multiple occasions."
She told authorities "he beat me many times in Afghanistan to the point I lost vision in both eyes." She said he choked her and "threatened to kill me."
She was rushed to a medical facility after fainting from an alleged beating and strangulation. She told authorities that she had regularly suffered violence and rape at the hands of her husband since arriving at Fort McCoy.
She said he has "repeatedly threatened her, telling her that nine women have been killed since getting to Fort McCoy and that she would be the tenth."
The charges were brought against the men by the Federal Bureau of Investigation and the Fort McCoy Police Department. Assistant U.S. Attorney Taylor Kraus pursued the charges against Noori and Assistant U.S. Attorney Zachary Corey took on the case against Imaad.
"If convicted, Noori faces a mandatory minimum penalty of 30 years and a maximum of life in federal prison on the charges alleging use of force, and a maximum penalty of 15 years on the other two charges. Imaad faces a maximum penalty of 10 years."
Although the alleged crimes took place in the same facility, the FBI confirmed that they are unrelated. Still, this confirmation hasn't brought any relief to the community's fears over the vetting process of refugees.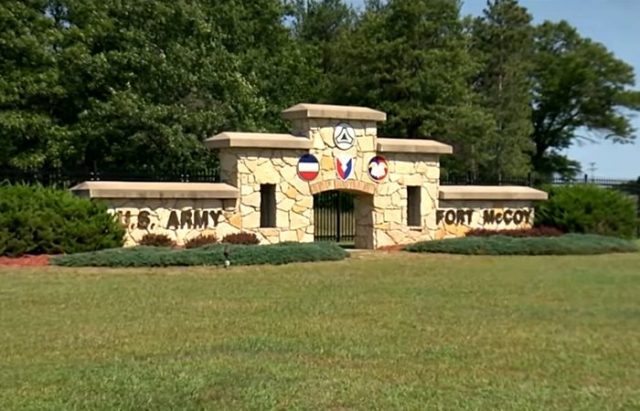 The cases prove that there is no fool-proof method of assessment that can successfully separate dangerous criminals from innocent refugees. Disturbingly, the crimes that each of these men allegedly committed are a rampant part of the culture from which they immigrated, making it all the more difficult to assimilate.
Immigration is a privilege for the productive immigrant and a gift to the country that welcomes him. However, it is also a charity that can easily be abused, which is why each nation must be permitted to decide who comes in.