Police pulled over a teen suspect who was driving without a license only to find a stolen gun in her car. Despite the girl screaming and cursing at the police, an officer was suspended for using an offensive word toward her.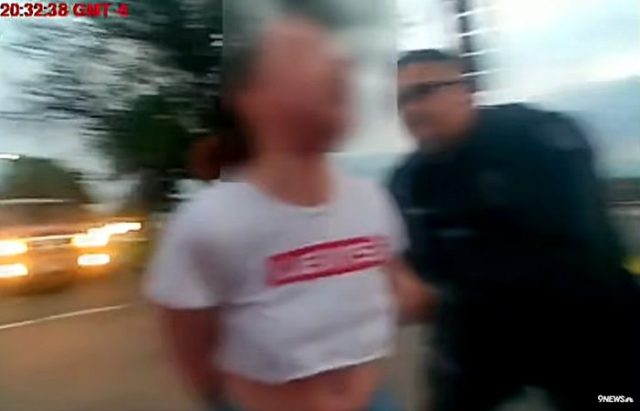 When Aurora Police Department's Gang Intervention Unit pulled over a vehicle for speeding, the officers asked a male passenger to step outside the car. The man immediately took off on foot, dropping a loaded stolen handgun in the process. Police were unable to apprehend him, but they did arrest the teen driver.
Bodycam footage captured the 17-year-old female driving suspect behaving in an uncontrollable manner, KSNT reports. The girl, who remains unnamed for legal purposes, screamed hysterically, berating the officers nearly the entire video. The teen shrieked, demanding that the officers call her mother and accusing them of being killers.
"Y'all kill people! Call my mom!" she screamed. "If I wanted to run, you think I would have pulled over?"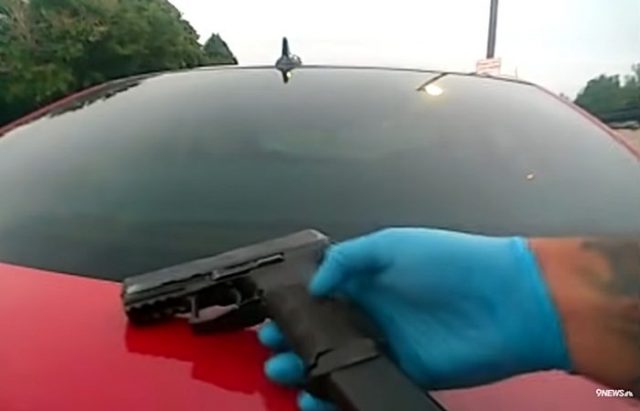 The officers attempted to calm her down multiple times to no avail. Instead, the girl continued to scream in an unbearable tone. After being relentlessly cursed at and verbally abused, one of the officers lost his temper and repeatedly dropped the F-bomb.
"You think I'm out here playing f—ing games? You're out of your f—ing mind, and I'll tell your mom the same f—ing thing," Aurora Police Sergeant Ed Acuit tells the girl. "I'm sure your mom would be real happy that your f—ing man's got a gun in his f—ing waistband, running around f—ing town. Right? Whose f—ing car is this? Tell me! Whose f—ing car is this? 'Cause it's gonna go to the f—ing impound and I don't give a f— how you get around. Are we f—ing clear? You better keep your f—ing mouth shut. I'll make your life a living f—ing hell from this f—ing (slams the car with his hand) day forward. You wanted it? You f—ing earned it. I don't care how the f— old you are. Let that f—ing sink in."
Unsurprisingly, the teen continued to shriek and cuss at the police. However, the officer in question was facing a more devastating consequence than the lawbreaker he arrested.
According to the police department, Aurora Police Sergeant Ed Acuit's reaction was reported to the department by a fellow officer. The sergeant was immediately placed on administrative leave as part of an investigative suspension. He was accused of "unprofessional conduct" by his supervisor.
"In every interaction, we must strive to treat individuals with respect and remain professional," said Aurora Chief of Police Vanessa Wilson. "I commend the officers that are unwilling to compromise their integrity and continue to report misconduct that jeopardizes the work we, as an agency, are trying to accomplish with our community.'"
The teen girl was transported to the Aurora Jail and released that same evening. She was charged with speeding, driving without a valid license, and obstructing a peace officer.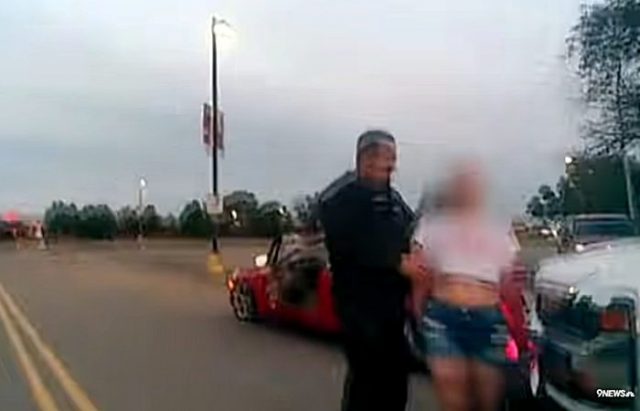 Unfortunately, the video proves that parents must teach their children how to interact with police officers in order to ensure the smoothest encounter possible for their own sake. Of course, it would probably be best if they also instilled in their children general respect for the law.
Police officers aren't trained to be therapists. Their responsibility is to enforce the law and protect civilians from lawbreakers. Sometimes, the tactics to accomplish this job aren't pretty. Sadly, officers are finding it more and more difficult to carry out their duties without the constant fear of a backlash from the outrage mob.