In an effort to establish the first city for people of color, 19 black families purchased 97 acres as a "safe haven" for "black families in particular." However, despite their plans to start the city, there was one major detail they may have overlooked.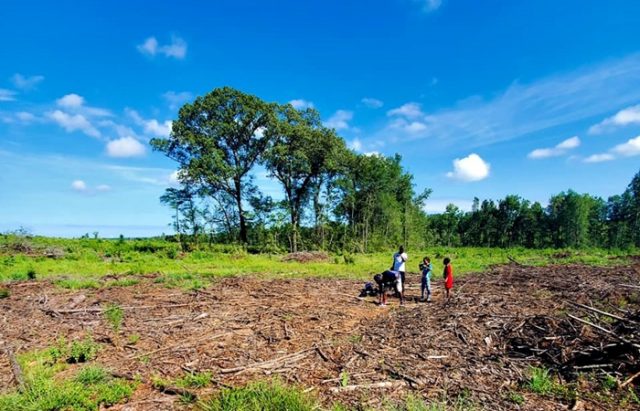 When real estate agent Ashley Scott and investor Renee Walters saw the Georgia township of Toomsboro for sale, they saw an opportunity to manifest the social justice for which they have advocated. For just $1.7 million, they could jumpstart their initiative to create a city for black people and those who support their goals.
"We both have Black husbands. We both have Black sons. And I was starting to get overwhelmed and have a sense of anxiety when my husband will leave the house to go to work," Renee Walters said. "So, it was like, OK, what can we do? And once I saw the post of Toomsboro going viral, about a town being on sale, I was like, 'Oh, this is perfect.'"
Under the Freedom Georgia Initiative, 19 black families united and purchased the plot of 97 acres, calling it Freedom, they told CNN. Admittedly, they see their efforts to cultivate and settle the land as a move toward tribalism but insist that their self-segregation is a step toward progress.
"Watching our people protesting in the streets, while it is important, and I want people to stay out in the streets, bringing attention to the injustices of Black people. We needed to create a space and a place where we could be a village, again, a tribe, again," Ashley Scott said. "We wanted to create this safe space where we can address our own issues and concerns."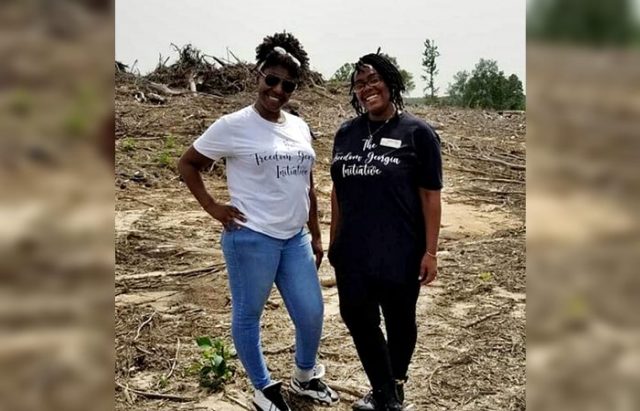 Incredibly, the town came complete with an inn, opera house, school, restaurant, and gas station. However, since Toomsboro Mayor Joyce Denson made it clear that the town itself wasn't for sale, the families opted to buy the uninhabited acreage surrounding the area.
Unfortunately, creating an all-black city isn't as easy as buying a plot of land and setting up shop. The women admit that they don't expect to attain their dream of keeping the town entirely black. Scott confirmed that many of the families that have invested in or signed up to live on the land are racially mixed.
"It's impossible to have anything exclusively Black because our families are integrated," Ashley Scott said. "We are an integrated, tolerant and diverse community even as Black people, so we don't intend for it to be exclusively Black, but we do intend for it to be pro Black in every way."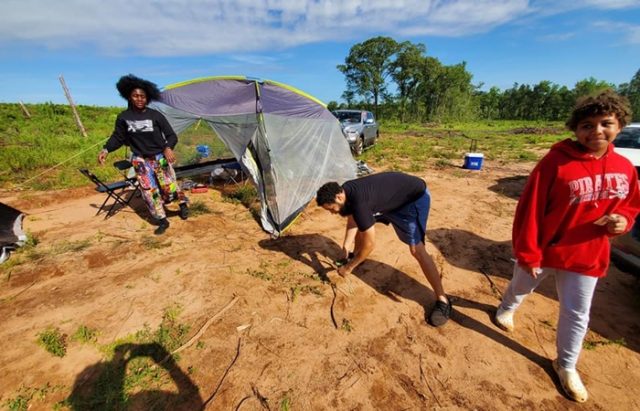 Although they admit that it's an improbability their town will be exclusively black, the families have expressed their intention to only allow in individuals who share the same beliefs and values. Still, this may also be an impossibility, as every step toward officiating their township requires them to refrain from racial and political discrimination.
If the small settlement wishes to become an established city, there are certain legal requirements and restrictions to which they must adhere. Despite their plan to become a "black city," there's little they can do to ensure this happens. In fact, according to the U.S. Constitution's Privileges and Immunities Clause, the human rights concept of freedom of movement would be a federal challenge to get around. Even a single lawsuit accusing the city officials of such a human rights violation could completely obliterate the township's economy.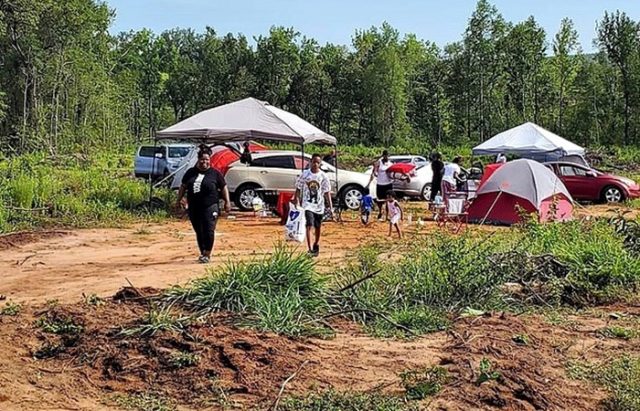 Of course, there may be ways around this. If the city agreed to give up all state and federal resources, there's a possibility it could reserve the right to discriminate at will. However, going without certain amenities such as postal services, public schooling, and every federal and state grant and aid available is enough to destroy any province, especially one that is high-need and low-revenue.
Despite the initiative's claim that they're thriving, the group is hoping that the government will give them a little extra financial help. According to the group's Facebook page, they're calling on Congress to "cut them reparations checks" for black people.
The initiative wrote that "holding our elected officials accountable is our ongoing job as the people, and now it's time for the United States of America to cut the check and build real Freedom for all people, especially Black people."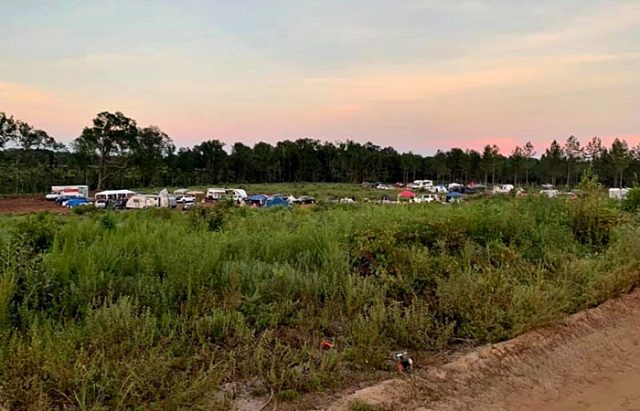 Although the founders have made it clear that they want to preserve their land for black and "pro-black" individuals, they may not be legally allowed to implement such discriminatory policies if they want to officially establish their city.
Tribalism and collectivism have always resulted in the violent disintegration of civilizations. Sadly, the progress, freedom, and unity the U.S. fought so hard to realize are under threat of destruction from those who see every American institution as racist to the core.