One bride-to-be got hammered by critics after she tried to explain that she had a very good reason for choosing to wear a "see-through" wedding dress that many saw as utterly distasteful.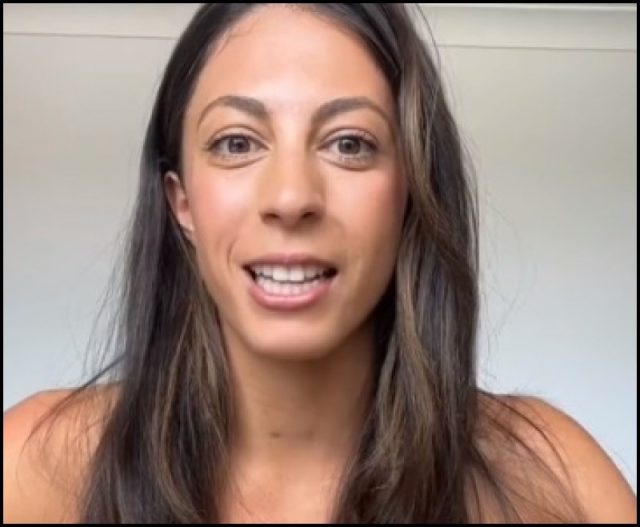 Bride-to-be Ashley Raso had no idea what hit her after she announced her wedding plans on social media. The Australian woman drew negative attention with her choice of a transparent wedding gown, explaining that she was wearing the "see-through" clothing for a very special reason.
Sharing the video of her bridal fitting on TikTok, Raso captioned the footage, "POV: You wore a see-through wedding dress to teach your future daughter to be fearless," a sentiment she further explained in her post. In the clip, Raso is seen being stitched into a sheer frock by Australian couturiers Danny and Isabelle of the brand House of Harper.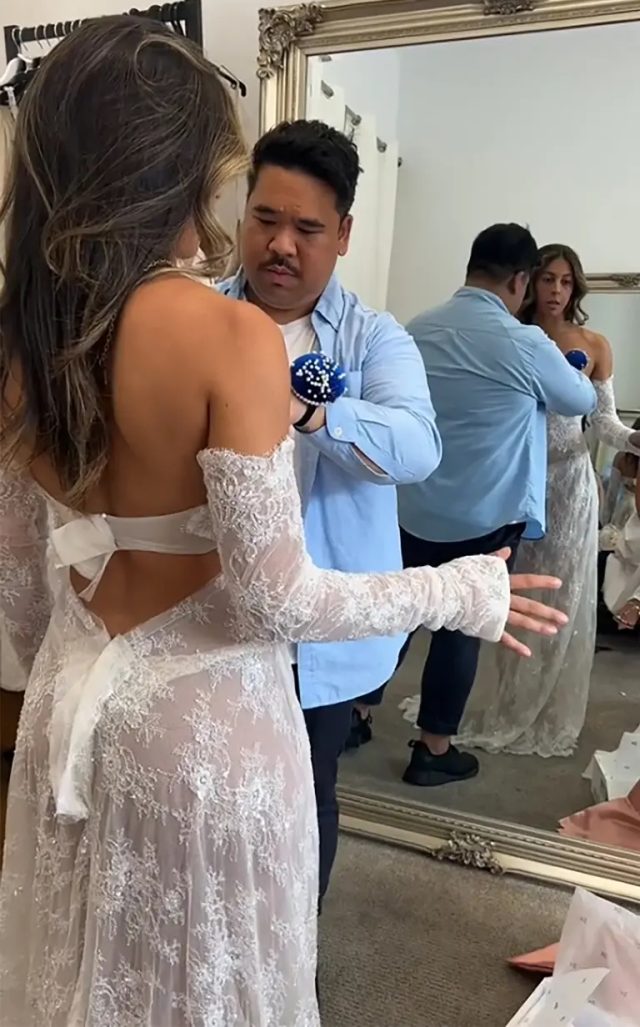 Beneath the lacy dress, Raso donned a white, strapless bralette and matching panties to conceal her private areas. Her midriff, thighs, back, and butt cheeks, on the other hand, were completely visible. "I have had a passion for design and fashion all of my life," explained the blushing bride. "When I went to Danny and Isabelle with an old vision to make a see-through wedding dress, the ultimate fashion statement, [they] were instantly thrilled and on board."
Raso added, "My future daughter will thank you one day for allowing her [mom] to be fearless and take risks that make her happy." According to New York Post, Raso claims that showing off her body in a provocative bridal gown was crucial to her and that she wore a barely-there number on her wedding day in honor of her unborn children.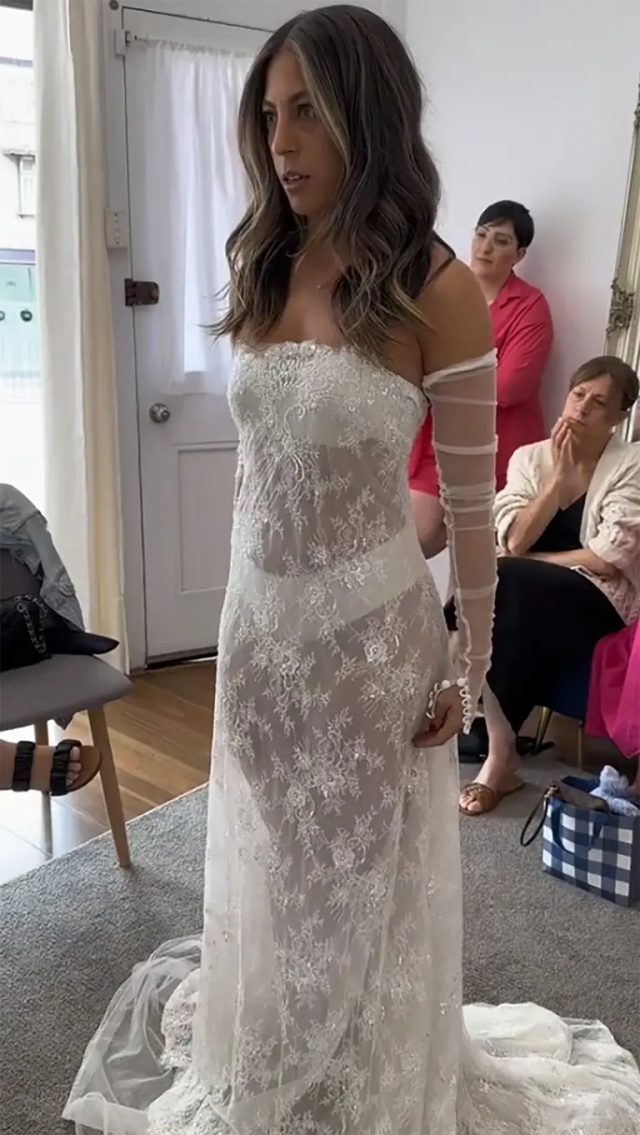 Haters, on the other hand, weren't buying her mama bear-to-be act. They rejected her explanation for wearing the dress and didn't spare her feelings with their comments.
"This isn't teaching your daughter to be 'fearless'…… have some class or elegance on your wedding day," spat one critic.

"Just wear the dress, no need to pretend like it's for a daughter," another rebuked.

"I love it for you, but I'd feel soooo [awkward] talking to my father-in-law and husband's extended family in this," chimed another detractor, who ended their remark with an embarrassed emoji.

"Maybe an afterparty dress, but walking like this next to your family on [your] special day [is] a [little] too much," another said.
Not everyone seemed to hate the dress. Elsewhere in the comments, there were a few fans of the transparent fit who applauded Raso's unconventional wardrobe choice.
"Absolutely obsessed!! Love love love," commented one person.

Another responded, "This dress is STUNNING, and you are so beautiful."

Another user wrote, "I love this dress and I love that you are showing your daughter that you are beautiful no matter what you wear. To be comfortable in your own skin."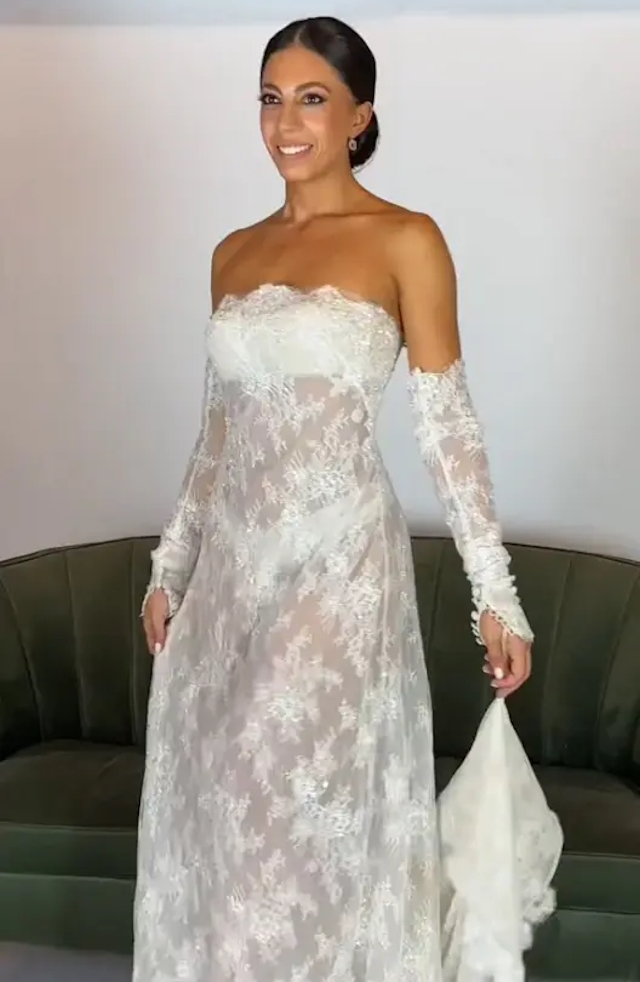 This isn't the first instance of "slut-shaming" involving wedding clothes to make headlines. According to New York Post, influencer Lacey-Jade Christie received internet ire after showing off an inappropriately revealing white dress she opted to wear to a wedding. "I am off to a wedding, here's my fit," she wrote, showing off the outfit with her bright nails and pink clutch.
The short, white dress did very little to support her large chest, which is something that her social media followers noted. Others were annoyed at the fact that she decided to wear white to a wedding, which is taboo.
"I'd be gutted if someone wore a beach cover-up to my wedding," wrote one commenter.

Another added, "Why would you let your friend go out looking a mess."

"'WHITE!!!!!!! Girl… only the Bride should wear white," said one commenter.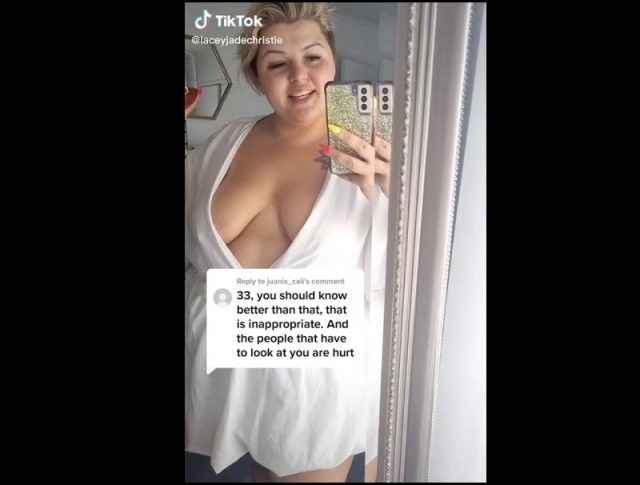 However, Christie may not have been as inappropriately dressed for the event as initially believed. She offered some additional details, noting that the brides opted for red and blue dresses. "All I have taken away from this week is that most people out there are super boring and have never been to a queer wedding," she said.
There's no doubt that a woman can choose any wedding dress she wants, and wedding guests are free to dress how they see fit. However, everyone viewing their attire is entitled to their own opinion on modesty and good taste. For bride Ashley Raso and influencer Lacey-Jade Christie, social media users weighed in and said their outfits missed the mark in a very big way.