A Sports Illustrated swimsuit edition cover girl couldn't believe it when a supermodel "fat-shamed" her bikini photos. However, the full-figured model decided to fight back.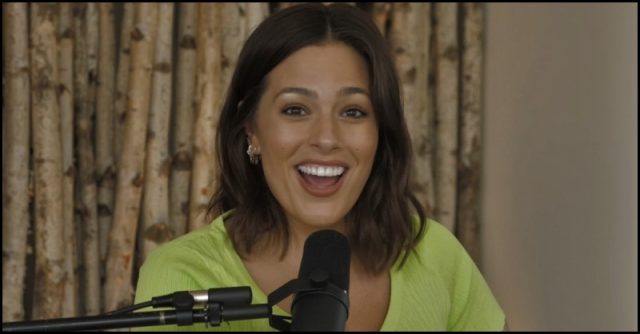 While many people praised Sports Illustrated (SI) for featuring plus-size model Ashley Graham on the cover of the 2016 Swimsuit Issue, Cheryl Tiegs, one of the most famous supermodels of the 1970s and 1980s, was certainly not among them. That year, the magazine produced three versions of its famous issue. The other two featured MMA fighter Ronda Rousey and fashion model Hailey Clauson.
Tiegs, who has appeared on the cover of Sports Illustrated three times, faced backlash after suggesting Graham's bikini photos in the Swimsuit Issue show the model is unhealthy and should not be praised. "I don't like that we're talking about full-figured women because it's glamorizing them because your waist should be smaller than 35 (inches)," Tiegs told E! News.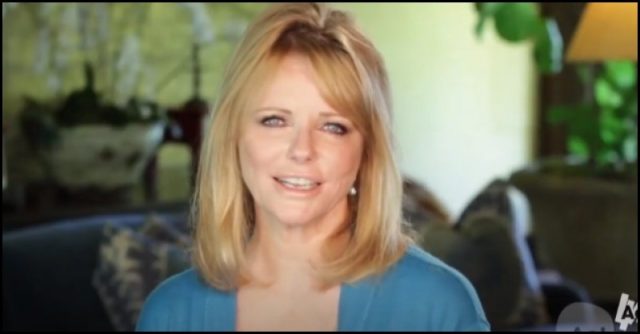 Tiegs tried to defend her harsh criticism of Graham, who was a size 16 when the remarks were made. "That's what Dr. Oz said, and I'm sticking to it," Tiegs said. "No, I don't think it's healthy. Her face is beautiful. Beautiful. But I don't think it's healthy in the long run."
Graham, the first plus-size model to grace the cover of the Swimsuit Issue, decided to respond to Tiegs' comments. "Cheryl Tiegs may have said what she said and it may have hurt a lot of people's feelings," Graham said. "But my skin is so thick. I kind of rolled my eyes,"she added. "I was like, 'Oh whatever, another one of these ladies.' But what's great is that — the fact that she said it — it means that other women think like her. And what that means is that we really need to change the industry."
Ashley Graham also addressed those who are concerned with her health. "There are too many people thinking they can look at a girl my size and say that we are unhealthy," Graham said. "You can't, only my doctor can!"
Cheryl Tiegs' comments made her the target of heavy criticism. Social media users rallied behind Graham and blasted Tiegs.
"@CherylTiegs Stop. You are not the standard anymore. Women come in all shapes and sizes, so why not celebrate that? You are not a doctor," one critic wrote.

Another posted: "Thank you Cheryl Tiegs for sending a message out to the youth saying you shouldn't love yourself unless your waist is less than 35 [inches]."

One commenter wrote, "Thanks @CherylTiegs for taking us back to the 1950s. Seriously minds like [yours] cause eating disorders in our youth #thickisin #plussizehealthy."
Tiegs responded to the online outrage by issuing an explanation and an apology. In an open letter, Tiegs clarifies her previous comments and apologizes to Graham. "Do you love the fact that we are actually stepping outside our comfort zone of what we know is like the model figure, and we are actually using full-figured women and making that a thing now?" pens Tiegs, referencing the original question that was asked of her by E! News.
"This was a generic question, and I said that I did not love it," she continued, explaining her reasoning, which had to do with health concerns. Tiegs believes that what ensued was yet another "manufactured media feud" that was used to feed websites and the tabloid press. "I was not equating beauty to weight or size, but unfortunately that is what the media reported in headlines," explained Tiegs.
"I was trying to express my concern over media images and the lack of education in America about healthy choices, thus the reference to the 35-inch waist as a guideline to health," Tiegs wrote, adding that her own waist is 37 inches. She asked Graham to "please accept my deepest apology if you were offended or in any way think I was referring to you" before concluding the letter with, "I care about health and longevity for everyone."
Despite Tiegs' apologies, Ashley Graham was still stung by the supermodel's statements. Later, in an interview with Naomi Campbell, the Sports Illustrated cover girl mentioned the incident without mentioning Tiegs, but she did say the critic's name began with a "C." Graham declared: "There was another model who was so upset that I had gotten the cover and she said I was very large and that women my size should not be on the cover," she recalled. "Of course, you're going to get negativity. It brought up a great conversation about what is health? What is beauty? What is sexy?"