Words cannot describe the horrific nature of a story out of Texas, where a woman gave a friend her cell phone to charge. He made a discovery so sickening that we have to warn you of the graphic nature of what you're about to read.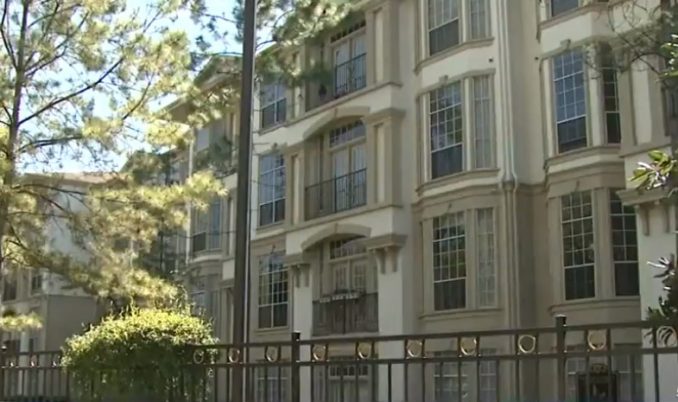 Ashley Virginia Dack seemed like the perfect babysitter. She was a master's prepared geologist who lived in a ritzy apartment complex. The 29-year-old and her 37-year-old boyfriend both had high-paying jobs with an oil company. And, by many accounts, Dack was a "sweet" girl and a good friend. Unfortunately, those friendships were a cover for something sinister.
The horror that would later be uncovered started when Ashley Dack began befriending unsuspecting mothers in upscale Houston suburbs and agreed to babysit for them. Unfortunately, Dack, along with her boyfriend Patrick Jerome Schuneman, had a sinister plan in mind that would only be uncovered when the woman bragged about the absolutely atrocious acts she and Schuneman committed against innocent children, according to Click2Houston.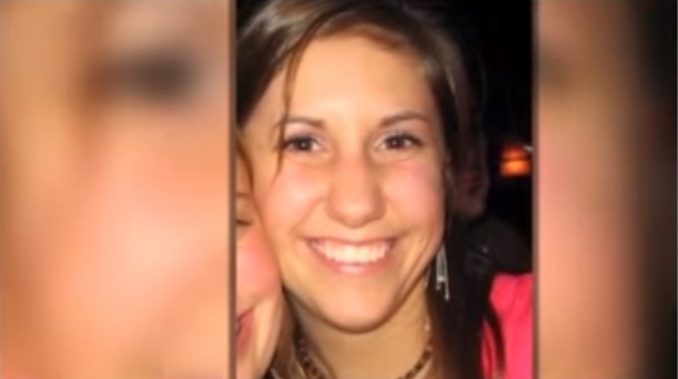 "The defendants befriend women who have small children to gain access to the children," Tiffany Dupree, the chief prosecutor, revealed. The depraved duo was busted after Dack allegedly bragged about her exploits to a friend, who backed up text messages from Dack's phone after she asked him to charge it for her. Then, he contacted authorities and handed over the evidence, which is absolutely chilling.
Not only was Dack sexually assaulting children as young as 11 months old with her boyfriend and photographing the children for exploitation, but the pair would boast of their activities in sexually-explicit text messages to one another. "The defendant and co-defendant shared text messages over time that suggest something more sadistic than your typical sexual abuse," Prosecutor Stephen Driver said.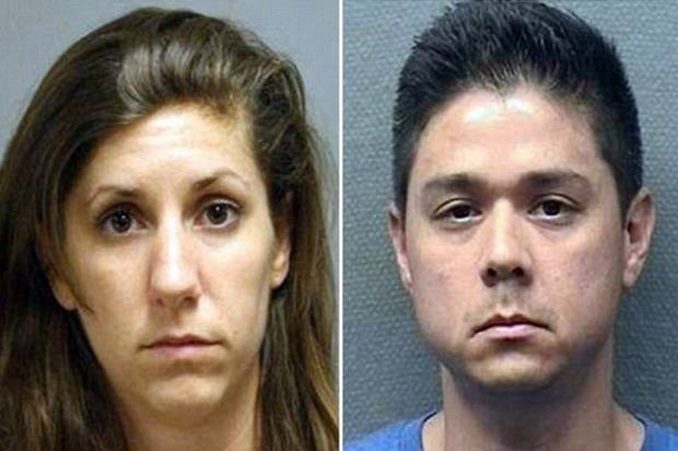 Along with the graphic texts, the couple would send both photos and videos they had taken of their sick behavior to one another as well. After a search warrant was executed, authorities seized an iPhone containing many of the absolutely disturbing messages, FOX8 reported. But, be forewarned, they are difficult to read.
"There is a little girl at lunch with blonde pig tails, kept dancing around on the floor. Wanted you 2 to be hiding in my car and I could bring her 2 you. Maybe 4 [years of age]," Dack texted Schuneman, who sickly responded, "Would love that. Would you join us or leave us alone?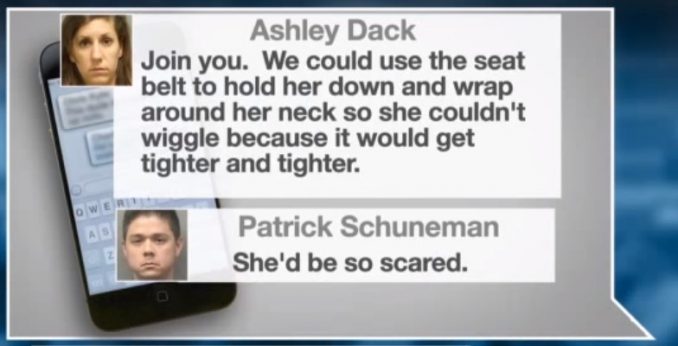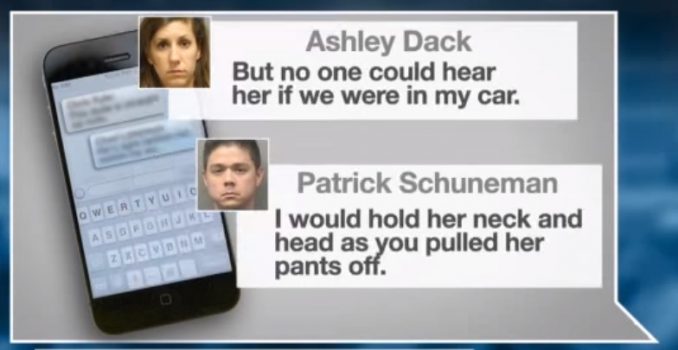 "Join you. We could use the seat belt to hold her down and wrap around her neck so she couldn't wiggle because it would get tighter and tighter," Dack disturbingly furthered.
"She'd be so scared," Schuneman replied as Dack reassured him, "But no one could hear her if we were in my car," and Schuneman then horrifically declared, "I would hold her neck and head as you pulled her pants off."
In another series of texts, Schuneman asked Dack what the pair could do "this weekend" to "feed our twinkles." Dack had a disturbing idea. "Try the pool. I'll see if Lil Pea wants 2 come 2. Always looking for pictures," she suggested. Schuneman's response was equally disturbing: "Can't wait to see, and touch. Imagine lil p's lips on you? Or you down there," he wrote.
In addition to the disturbing messages, court documents reveal that Dack sent multiple images of children engaging in sexual activity, one of which showed her sexually assaulting an 11-month-old child. The image was accompanied by the message, "Gonna get our pics 2night?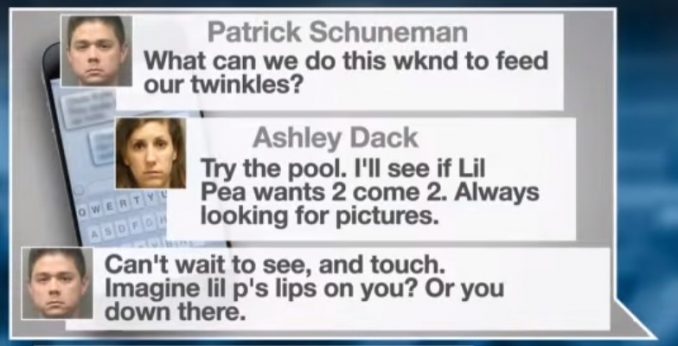 "Incredible," Schuneman responded. "Best ever seen. Thank you." Another message read, "Thank you so much for my gift," before wishing Dack "Sweet dreams."
Ashley Dack and Patrick Schuneman were charged with sexual performance by a child and super aggravated sexual assault of a child. But, their sentences are just as disturbing as their crimes. According to The Texas Tribune, Dack was sentenced to a maximum of 15 years in prison while Schuneman only received a measly 8.
Words cannot describe the sick nature of what these two did to those children. Even life in prison would seem like a light sentence for people so depraved, but to learn that they will potentially be released before some of their minor victims are even adults is downright nauseating. Many would say they deserve a death sentence for something so heinous. Unfortunately, what they did isn't classified as a capital crime, which is really too bad.
Instead, they will be freed and able to strike again. So, let this be a lesson for the rest of us. We can't depend on the justice system to keep our children safe. Criminals of the worst kind will serve paltry sentences and be released on our streets. And, not all perverts are easily identifiable. They don't all drive around in white vans, and they are not all perverted old men. They can be well-to-do, educated people, masquerading as your helpful friend, just waiting for you to put your guard down.