A Georgia man called 911 from a McDonald's restaurant complaining his French fries were cold. When law enforcement arrived and identified him, the man started fleeing. That's when he ate the pavement, instead of fast food — and it was all caught on video.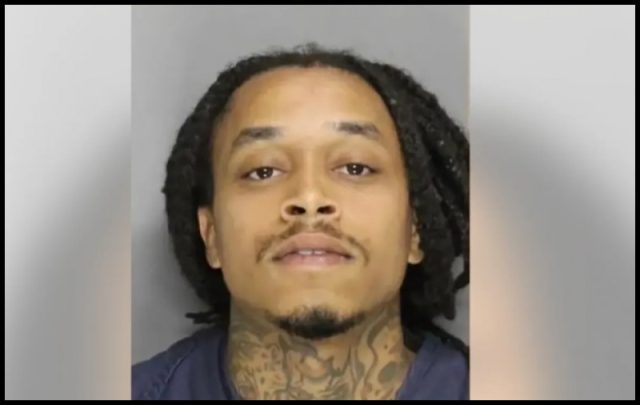 Criminals aren't always the smartest individuals, and that's exactly the case with one man, who called 911 to complain his McDonald's French fries were too cold. Antoine Sims had taken his fiancé to the popular burger joint, and that's where his impatience and poor impulse control got the best of him.
According to the New York Post, the irate suspect said he and his fiancé had ordered food but weren't given a receipt because of a machine problem, so they didn't know their order number if it was called. When Sims went to the counter to get their meal, he found the food's temperature wasn't to his liking. "I try the fries, the fries they're lukewarm but they're not hot," he's heard telling a police officer outside of the store in bodycam footage. He asked for a new order of fries but was rejected and instead offered a refund that wouldn't hit his bank account for days, he added.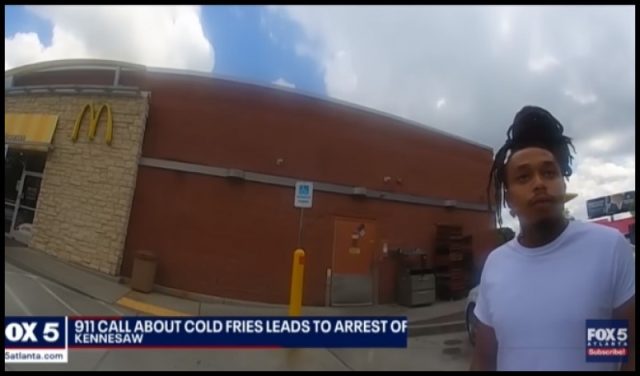 However, the McDonald's employee gave a different description of events, claiming Sims got rowdy and said, "You better give me f*cking fresh fries, motherf*cker." Sims then allegedly "shoved" his food and drink at the man, the employee claimed. The restaurant manager eventually kicked Sims out of the store and asked him never to come back. "I mean dude's obviously on probation, got an ankle bracelet on," the manager said, according to the police report.
"The owner said he was cursing at him and wanted him to leave and to be issued a criminal trespass warning," said Kennesaw Police Officer David Buchanan. "When officers searched for Sims' name in a law enforcement database, they got an alert there was a warrant out for his arrest," Fox 5 reported. In fact, Sims was charged with the murder of a woman in 2018, where her body was found inside a burning car, and he had missed the court date while out on bond.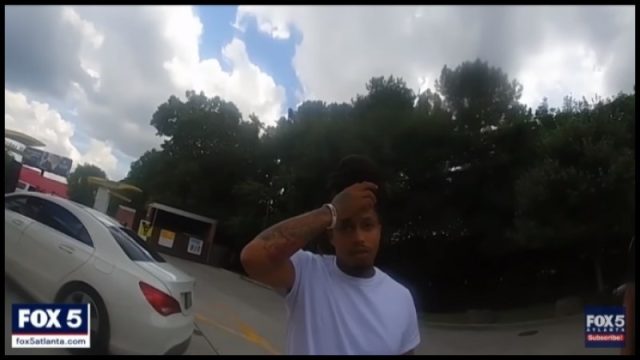 Knowing they had to place Sims under arrest, the officers attempted to get the wanted man to sign an acknowledgment he can't return to the Kennesaw McDonald's, and Sims becomes nervous. "No, I'm afraid of y'all, I just did three years," he tells the cops in the video. As one officer approaches him, Sims sprints away, and the chase is on, ending up in an apartment complex.
"The officer gives chase for a few seconds and tasers him in the back and he immediately goes to the ground," said Officer Buchanan. After complaining about his cold fries, Sims was placed back in jail. "It's very unusual that someone, knowing he is wanted by police, would call the police, but Mr. Sims did that," said Officer Buchanan. According to the Atlanta Journal-Constitution, Sims was charged with the death of Adelisa Murtatovic, who allegedly went along with two men to an apartment to buy drugs from Sims in 2018. Gunfire broke out and the woman was hit while sitting in a car owned by one of the two men.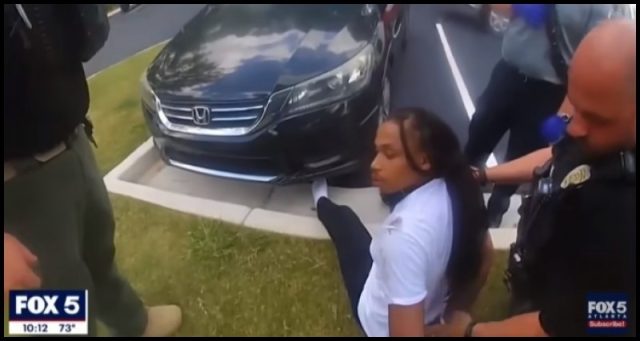 According to police reports, Sims took that car and allegedly torched it. He was later captured by US Marshals in Wisconsin, Fox 5 reported. The two other men were also charged, law enforcement officials said. But, this wasn't the only strange encounter between criminals and law enforcement over a complaint about cold french fries at a McDonald's. Only seven days prior to the arrest of Antoine Sims, a fight over cold French fries led to the fatal shooting of a McDonald's worker in Brooklyn.
According to reports, Michael Morgan, 20, allegedly shot a Brooklyn McDonald's worker outside the fast food joint after he was called to the eatery by his mother – who had claimed she was given cold fries and was laughed at. Officials say Morgan's mother was at the restaurant and complained to the victim, a 23-year-old Matthew Webb who was working behind the counter, that her French fries were cold. Sadly, this incident led to the McDonald's employee's death.
"The McDonald's shooting victim has died, the NYPD reported. The shooting in Brooklyn is now being investigated as a homicide. Matthew Webb, 23, of Queens succumbed to his injuries, two days after being shot," ABC News reported. "Morgan was arrested along with 18-year-old Camellia Dunlap, who is facing weapons charges. While being questioned in the McDonald's shooting, Morgan reportedly made statements about an unsolved murder."
According to the NYPD, Morgan has 13 prior arrests and is now also being charged in the October 2020 murder of a 28-year-old man in Brooklyn. Morgan has long been eyed in the killing, cops said, as the 2020 murder was just six blocks from the McDonald's shooting. Unfortunately, this fatal shooting was the latest in a number of recent incidents of violence against fast food restaurant workers across the country.