A 16-year-old girl was furious with her father over his form of discipline. When her dad's punishment went too far and broke the law, according to the teen, she called the cops. However, things didn't go as planned. After the police decided to release the body camera video, it immediately sparked debate.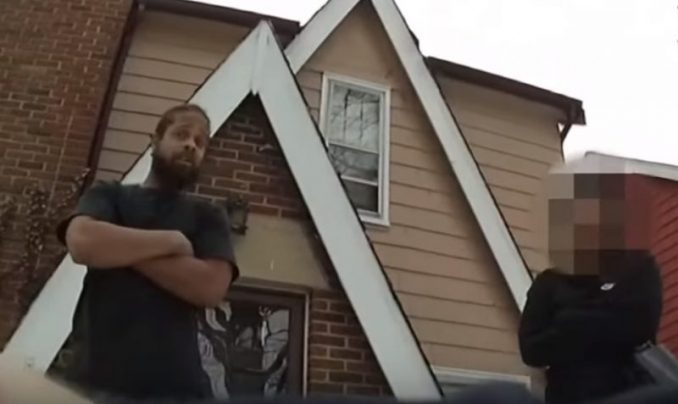 Anthony Robertson was trying to do what was best for his 16-year-old daughter when the situation blew up in his face. After his daughter password protected her phone, Anthony took it away. The Ohio teen then called the South Euclid Police, claiming her father broke the law. Before the dad knew it, cops were at his door. "There's like, 4 cars, and I'm like, oh my goodness, the police are coming and they look kind of tough," he recalled.
"My father took my property, which is an $800 phone that doesn't belong to him," the teen told dispatchers before officers responded to the Robertson home regarding the 911 call, Daily Mail reported. "He didn't pay for it. He didn't buy it. He doesn't pay the bill," she added, alleging her father had broken the law.
Bodycam footage captured the moment police arrived, greeting the father and daughter outside. Almost immediately, the teen, whose name wasn't released since she's a minor, told officers, "I want my phone." She was obviously indignant as she stood with her arms crossed. But, things wouldn't go as she had hoped.
The obstinate teen was about to learn she was outnumbered, according to Cleveland 19. Yes, her dad had confiscated her pricey phone, but instead of getting it back, she would receive a reality check instead. "I took her phone because she's a juvenile, and I don't want her to have it," Anthony Robertson told the officers. "I can't inspect it, because the phone is locked, so I took it away."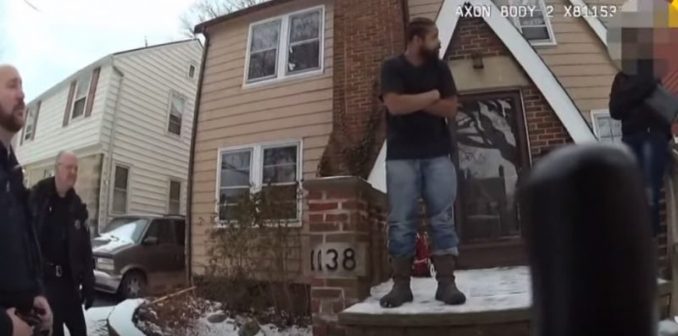 "It's my property and I don't live here," his furious daughter responded, claiming she lives with her grandmother but occasionally stays at her father's home. Officers easily determined this was merely a parental disciplinary issue and recognized a teaching opportunity, according to Lt James Wilson, and they decided to act on it.
Siding with Anthony, the cops showed no sympathy for the 16-year-old, who needed to learn a thing or two about how life works when you're a child. "Guess what? Everything that you own belongs to your mother and your father," one of the three responding officers told the girl. "Your father has the ability and right to take the phone from you," she was told, much to her dismay. "Having a phone is not a right."
"It's a privilege," the dad declared. And, he was right. But, there was another issue the officers needed to address. No one should call 911 in non-emergency situations, they warned the teen. In fact, officers only responded to the call promptly because they weren't busy with something more important.
"Certainly if we were busy, it would be pushed to the back burner, but we still have an obligation to respond," Lt Wilson explained to a local news station after a post about the incident on the South Euclid Police Department's Facebook page garnered a lot of attention and support from empathetic parents.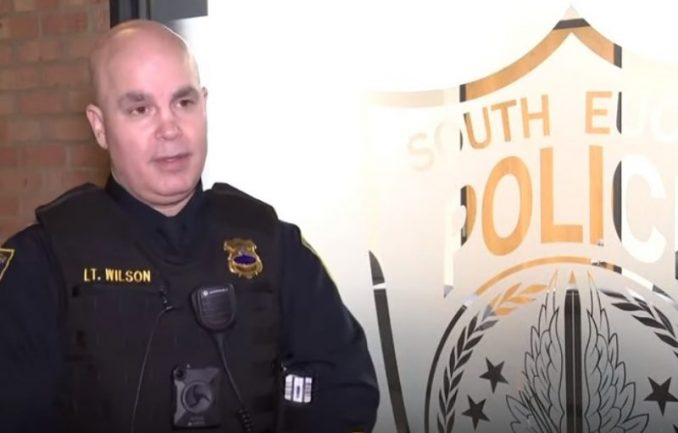 "Officers were dispatched to Plainfield Rd for a Theft report. Upon arrival, the 16-year-old complainant said her father stole her cellular telephone. In speaking with her father, he said he took the phone away for disciplinary reasons," read the post. "The girl insisted it was a Theft and she was entitled to the phone. Officers explained that having a cell phone under the age of 18 is a 'privilege' and not a 'right' as she believes. Officers suggested she follow the rules her father set if she hoped to get the phone returned."
Although many supported both Anthony Robertson and the police involved, the post still stirred a debate over the property rights of teenagers. But, Lt Wilson made it clear that his department would not pursue this type of so-called theft. "You'd be hard pressed to find a court in this country who would take the case," Wilson said.
Anthony spoke to WKYC after the incident, revealing that he still had the phone and his daughter would only get it back when her attitude changed. He also relayed a message to other parents who find themselves in his shoes. "To all the parents, you know, stay on them," he said before issuing a warning. "There's so many hidden apps and little ways that they can hide and cover up what they're doing on those phones. It's ridiculous."
Any child who thinks that having their phone taken away warrants a call to police is ridiculous too. Thankfully, these officers didn't play her game and taught her lesson on accountability instead. If a minor wants the privilege of a phone, they have to earn it. And, it doesn't matter who bought it, mom and dad have the final say in whether they're allowed to keep it. Hopefully, her little stunt will help other kids get the message.