A man was sentenced to life in prison for the brutal rape and murder of an 8-year-old girl. However, not long after starting his lengthy sentence, the child-killer was welcomed with a particularly sinister homecoming surprise courtesy of his cellmate.
On May 13, 1997, Kirsten Renee Hatfield was abducted from her home in Mid West City, Oklahoma, before suffering an unspeakable fate. The 8-year-old girl was reportedly taken by Anthony Palma, a man who lived just two houses away, before being horrifically raped and murdered to cover up his crimes.
After nearly two decades, the crimes once considered a cold case resulted in DNA testing narrowing down the list of suspects to Palma, who was finally arrested at the same house in which he'd been living since he had kidnapped the little girl. Thanks to blood extracted from the victim's panties, which were found in her backyard, Palma was ultimately identified as her killer in 2015.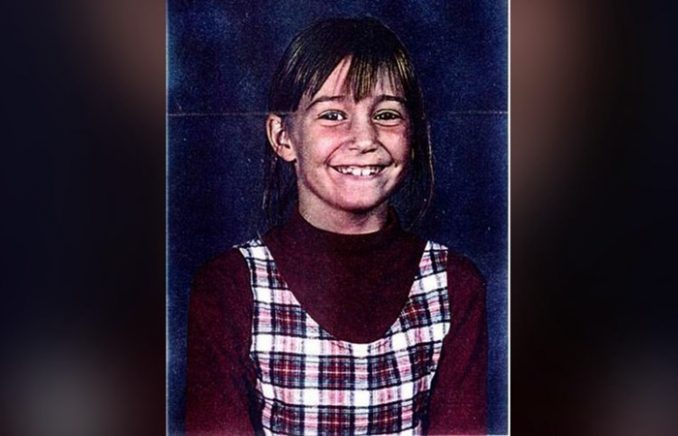 Granting the long-suffering family justice, Anthony Palma was sentenced to life in prison without the possibility of parole by the Oklahoma County District Court in 2017. Despite his conviction, Palma continued to deny having any involvement in the girl's rape and murder, refusing to reunite Kirsten's body with her family.
Although Palma had the opportunity to appeal his sentence, he never attempted to change his fate. However, just one year into his life sentence, the convicted killer faced an encounter with his cellmate that likely made him wish he had taken that chance.
According to KFOR, just 13 months after receiving a life sentence, Anthony Palma was found brutally murdered by his cellmate Raymond Pillado, who delivered the same gruesome fate to him that he had inflicted on his 8-year-old victim decades ago.
Investigators confirmed that Palma was discovered "lying face down on the floor" during the prison's usual Friday night unit check. An incident report states that guards noticed a body that was covered up with a blanket. When they told Pillado to remove the covering, they witnessed Palma's body in a pool of blood.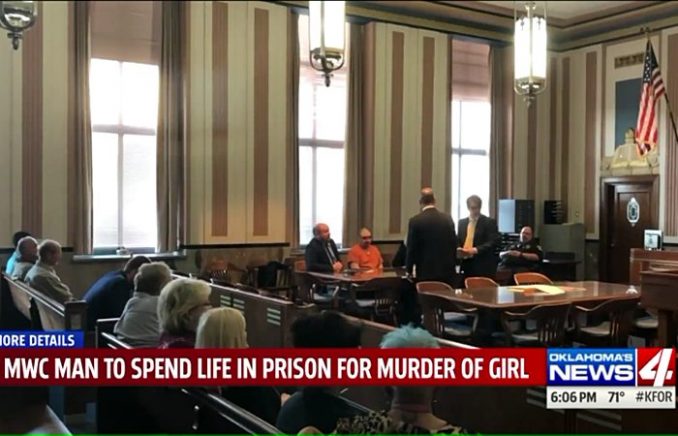 Authorities confirmed that Pillado is responsible for Palma's death but gave no further details as to how or why he was killed. Pillado is already serving several life sentences for convictions of shooting with intent to kill, 3 counts of first-degree murder, felon in possession of a firearm, and using a vehicle while discharging a weapon.
Sadly, authorities had hoped to interview Palma again in order to obtain information as to where he hid Kirsten's body. Unfortunately, her family is now confronted with the likelihood that they will never recover their child's corpse.
"We've not had closure on this case and we may never have closure because we wanted to find her body and bring her home," Midwest City Police Chief Brandon Clabes said. "Our hopes are, with any case like this, the suspect who's convicted… in this case, it was Anthony Palma… that hopefully he would have some inkling of a conscience, maybe intervention by a higher power, maybe God and come out and tell us exactly what he did with her."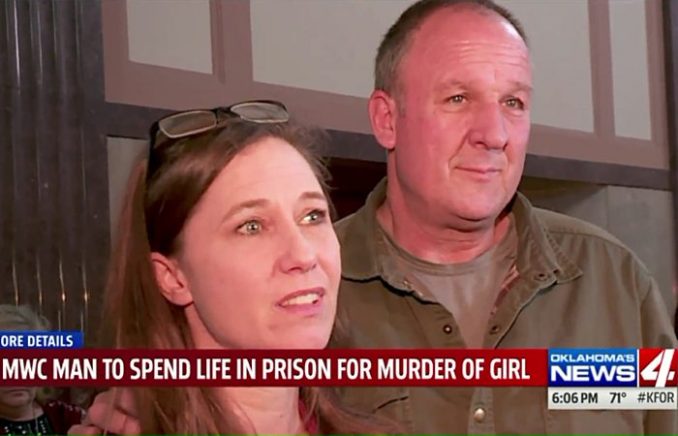 Although Anthony Palma inflicted unimaginable pain and suffering on their little girl, the Hatfield family has expressed nothing but forgiveness and mercy for Palma leading up to his death. In fact, Kirsten's mother maintained that she hoped he would focus on rebuilding a relationship with his own daughter and possibly reunite them with theirs.
"I've actually come to a position of forgiveness over eight years ago with the nameless faces of the abductor, so we were already in a position of forgiveness at the time of his arrest," said Shannon Hazen, Hatfield's mother.
In an incredible act of mercy, Shannon revealed that she had been writing Palma letters, which contained prayers for him and his family and urged him to come clean.
"I do know God loves him. We hope that he's going to get them at some point and read them, just so he can see how serious we are," she said of the letters.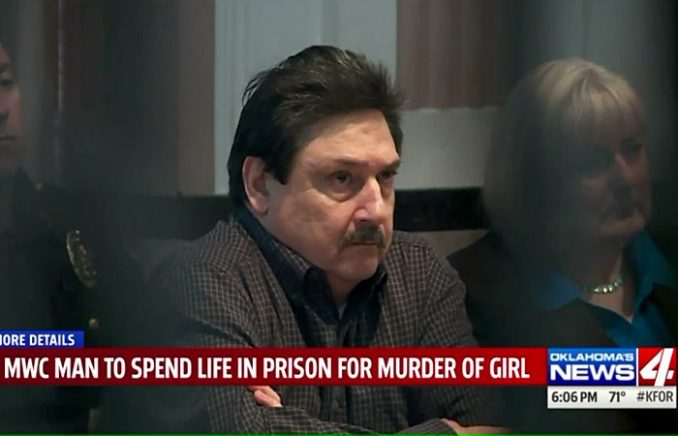 Although Kirsten's entire family assured Anthony Palma that they had forgiven him and hoped that he would atone for his crimes by telling police where her corpse is, the remorseless killer refused every opportunity to do the right thing. In the end, he suffered a similar comeuppance to the monstrous demise he imposed on the innocent child.
It's no secret that even the worst criminal offenders find those who commit crimes against children particularly reprehensible. In Palma's case, even 13 months on the taxpayers' dime was far too long.