A man was enjoying a swim at a picturesque lake near his home when he suddenly felt something oddly soft brush his leg unexpectedly. As soon as he realized what it was, he sprung from the water, screaming for help from others nearby as horror set in.
Angelo Mondragon was waist deep in the water, enjoying a weekend swim with family and friends when he felt something drift by his leg. The 32-year-old man recalled that what he felt was unusually soft, but he never imagined what it would turn out to be.
"It felt like something you normally wouldn't feel in the water," Mondragon recalled, describing the moment something touched him from beneath the surface of the lake. Although it's always unnerving to come into contact with something unexpected in a natural body of water, in this particular case, it wasn't Mondragon's life that was in danger, it was 4-year-old little girl's.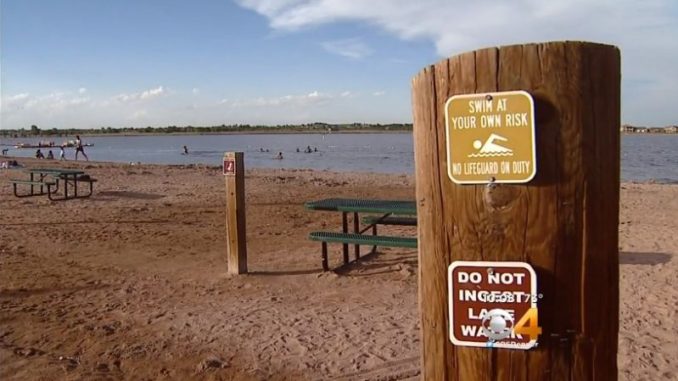 After feeling something strange against his skin, Mondragon kicked his leg in an effort to stir up the water, hoping to see what touched him. To his horror, a tiny foot came to the surface. "I did sort of a back kick to bring up whatever it was," he said, recalling his knee-jerk reaction. "Then, I saw the bottom of a baby's foot float up."
Terrified, Mondragon reached for the foot, grasping the leg attached to it and pulling a lifeless and blue body to the surface as he screamed for help from those nearby. "I grabbed her and carried her limp body to the shore," Mondragon said. "The girl was already blue. She wasn't breathing." The child, later identified as 4-year-old Sitlaly Hernandez, needed to be resuscitated.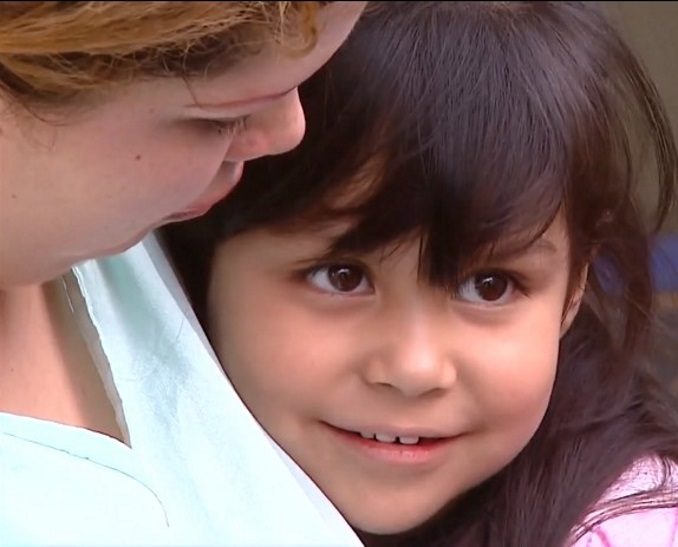 Miraculously, two off-duty nurses were also at the lake that day. Responding to Mondragon's screams for help, they ran to Hernandez's side and performed CPR until emergency services arrived and transported the little girl to a local hospital, but she wasn't out of the woods yet. After being unconscious in the water and not breathing for an extended period, only time would tell what permanent damage had been done.
Sitlaly had suffered hypothermia, her lungs were filled with fluid, and doctors worried about how long her brain had been without oxygen, CBS reported. She was eventually transported to a children's hospital about an hour away, where she once again experienced a miracle. Within three days, the 4-year-old was jumping around, playing with her brothers and sisters. She eventually made a full recovery, thanks to the efforts of Mondragon and the nurses at the lake that day.
"If I was not in that right spot at the right time, it could have been a search and rescue mission," Angelo Mondragon said as he reflected on the harrowing ordeal, according to USA Today. "As I told the little girl's mom — when I saw the baby's toes, that became my baby."
In another interview, the father-of-three reiterated those same sentiments. "I saw just the bottom of her feet and then right then at that moment, that became my child, I reached in and I pulled her out like I would any of my babies," he said.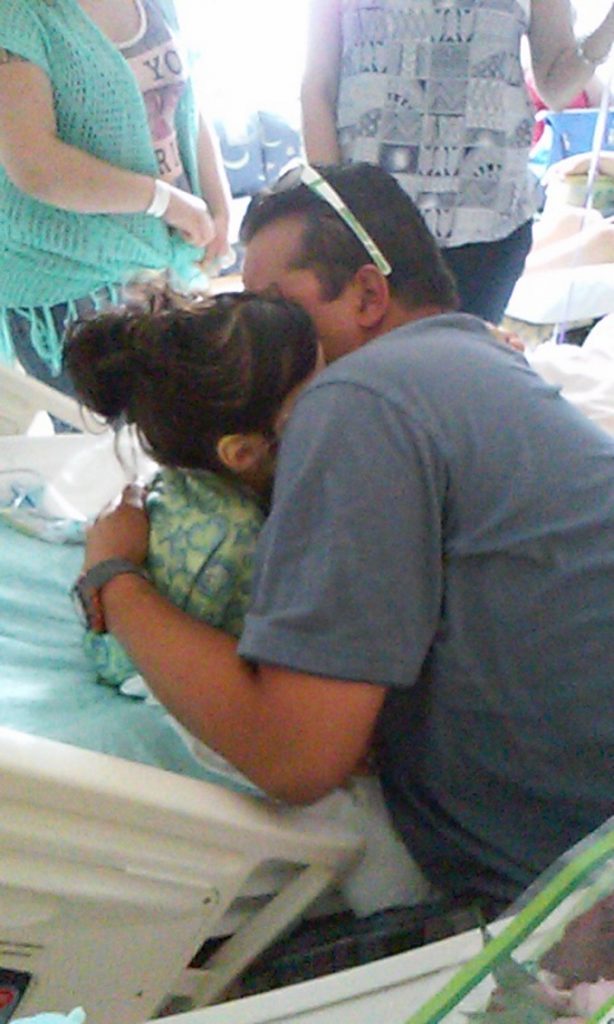 While Angelo Mondragon says he was just in the right place at the right time, it's by the grace of God that he was the right person to make the discovery as well. Even as terror struck, he was able to fly into action, saving a child's life. Every second counted, and luckily, Mondragon kicked into parent mode immediately. His life-saving efforts didn't end that day either.
The traumatizing incident left Mondragon, a plumber by trade, determined to ensure this never happened to another child. "The baby was not wearing a life vest," he said. Knowing that, had she been wearing one, the whole situation could have been different, he decided to work with local residents and businesses to collect life vests for those who don't have or can't afford the flotation devices.
Mondragon visited little Sitlaly in the hospital, then he made it his mission to prevent other children from experiencing the horrors she and her family faced. It's further proof that there are angels among us, who the Lord puts on a path to answer other's prayers.
When Sitlaly Hernandez's family needed a miracle, they found it in a plumber and two nurses. Thank God for these heroes. Now, we can do our part too, sharing this story as a reminder to be safe. Make sure your little ones are always directly supervised and wearing a life vest when in or on the water.