A mother-of-two was delighted to be moving into her first home, but her excitement was short-lived when her dog began to behave strangely, prompting her to take a closer look at what had disturbed her canine companion. What she found left her "scared to death."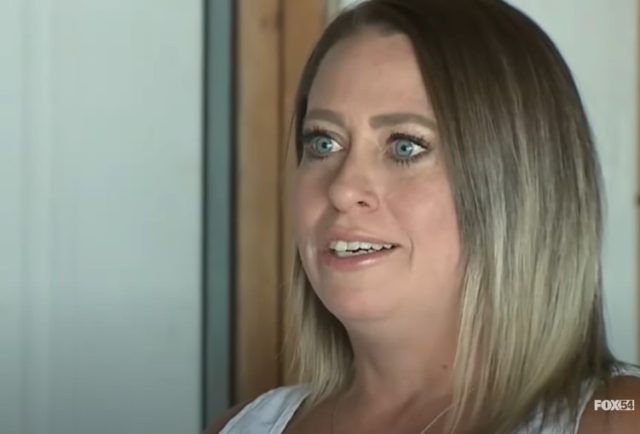 Amber Hall, a 42-year-old Colorado mom, was finally able to buy her first home after working her whole life in hopes of achieving this important milestone. For weeks, she looked at houses before walking into a Centennial home, where she could imagine her two children and two dogs playing in the backyard. Immediately, she knew it was the one.
Loving the location of the four-bedroom, two-bathroom residence, Hall was delighted to buy it and anxious to get her family moved in after purchasing her first house. Unfortunately, her excitement came to an abrupt halt before she could even finish unpacking when her dog's strange behavior led Hall to discover that her new home was already occupied by unwanted guests.
Pointing to a door along the back wall of the garage that opens to the yard, Amber Hall explained, "I was trying to unpack, and my dog crouched down and he started walking over here really slow." Perplexed, Hall decided to take a closer look. "I came over to see what he was looking at, thinking it was like a spider or something, and there were two little holes right here and I saw snakes slither up the wall."
Much to Hall's horror, the snakes were disturbingly large and coiled together next to the door in a crevice in the garage wall, according to KOAA. Although Hall admits that she initially "panicked" after finding the slithering surprise, she found the courage to place her hand on the wall above where she had seen the snakes. That's when things went from bad to worse.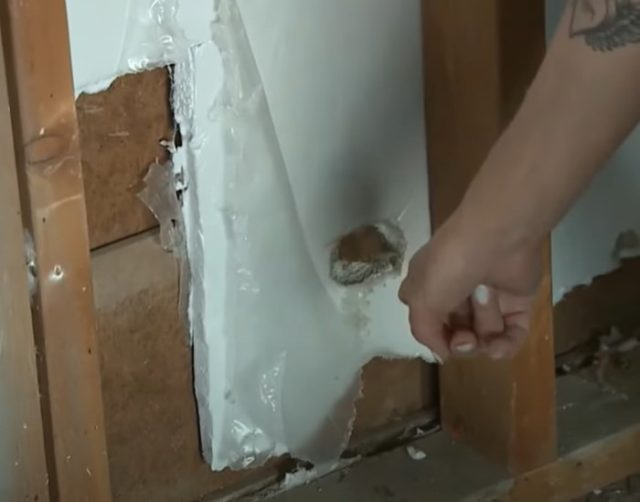 With her hand on the wall, Hall could feel warmth, leading her to believe there were even more snakes hiding inside the walls of her new home, and she was right. After finding the first snake, the homebuyer discovered a total of 10 snakes over the next 10 days just over a month after closing on her dream home, she said.
Similar to the first snakes that Hall found, the others she discovered were, as she described, "shockingly big," and their unusual size made their identification difficult, Hall explained. "After all the research, everybody's saying they're some form of garter snake. But they're also giving the caveat that nobody's ever seen their garter snake that big," she said.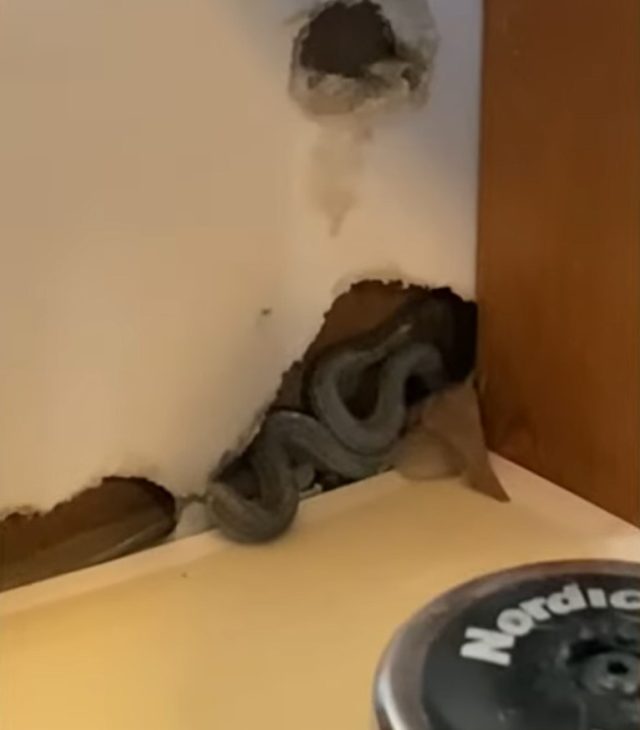 The whole ordeal left the new homeowner rather uncomfortable and downright terrified, as well as confused, as she couldn't imagine that she was the first one to find the snakes. A spokesperson for the reality company that helped her buy the home said the company would have told her if anyone had seen any snakes, adding that this was the first time they heard about a snake infestation. However, Hall wasn't convinced.
"I don't feel like I'm the first one to find them, but I don't think that anybody would ever say that they knew they were there," Hall said, and an expert confirmed her suspicions. To help remove the snakes in a humane fashion, Hall hired a snake wrangler to get rid of them without killing them. He told her that he believes some of the snakes had been living there for at least two years based on their size. This revelation was upsetting to the new homeowner.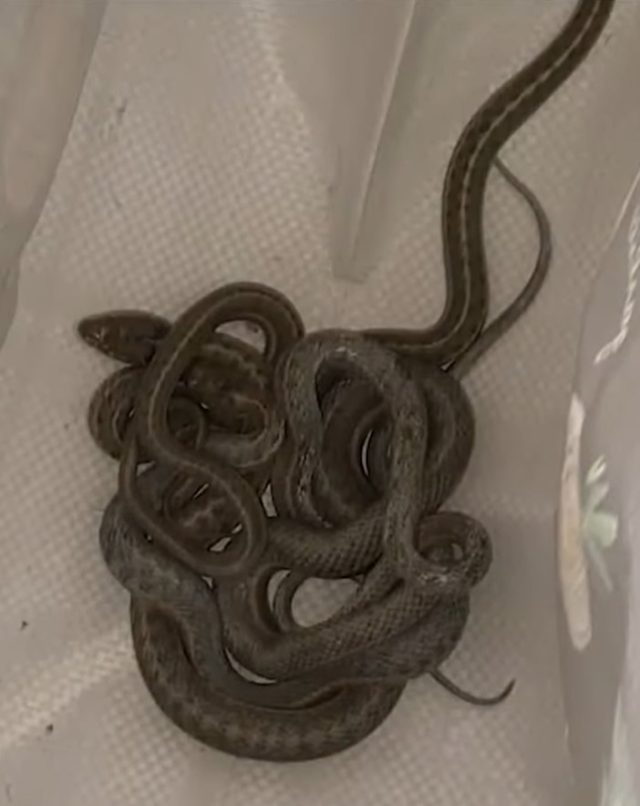 "It's rough. I'm 42 years old, and this is my first home. I've worked my whole life for it, and I can't enjoy it. My kids can't enjoy it. I'm scared to death," Hall explained. "It's just a really uneasy, unsettling feeling – like you cannot get comfortable," she added. "I can't unpack any of my stuff because I'm definitely afraid that there's snakes in the boxes or under the boxes. It's like you crawl into bed, and if the sheet brushes your foot or something, you immediately rip the covers off or jump out of bed to make sure nothing's in there."
Making matters worse, Hall said she spent around $1,000 to have the snakes removed, but she still wasn't sure she would ever feel comfortable in the home unless she located where the snakes are living. Joe Sheftel, president of Blue Tick Pest and Wildlife Control, seemed to validate her concerns, saying that he believes there is a snake den somewhere underground near the garage due to the number of snakes that were found in such a short amount of time.
According to Sheftel, a homeowner can combat a snake problem by reducing access to what the serpents eat, which is "insects and rodents mostly." In addition, it's important to eliminate their shelter ability by finding and sealing up any foundation cracks. But, of course, an ounce of prevention is worth a pound of cure, and that's why Sheftel recommends homebuyers consider having a pest inspection before they purchase a home.
While most home inspections search for mechanical, structural, or electrical issues, a homebuyer can request a pest inspection from a company similar to Sheftel's before the purchase of a home. Although some pest and wildlife companies might offer free inspections, Sheftel said others could charge a couple of hundred dollars, but it might be worth the "peace of mind." I think Amber Hall would agree, and likely wishes she had spent hundreds of dollars on a pest inspection rather than a thousand on snake removal. Lesson learned, and an important reminder for other homebuyers.