A 3-year-old was found shivering in 'deplorable' conditions after his parents died on their own front porch. Thankfully, his life was spared when a family member recognized that there was a problem before it was too late — and now, his story is serving as a warning.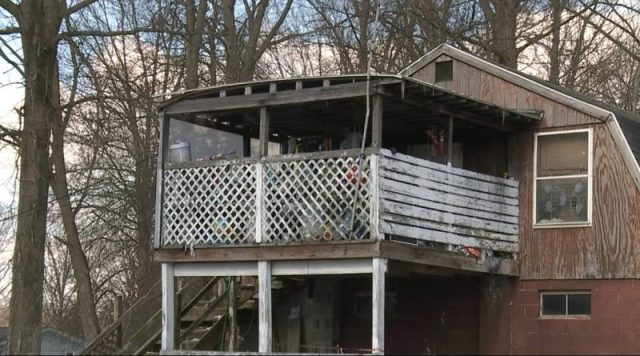 Thirty-five-year-old Amber Barry and her boyfriend, 55-year-old Eddie Parthemer, were found dead on their porch outside their home in Mecca Township in Ohio on a Tuesday afternoon after a family member couldn't ignore their sneaking suspicion that something wasn't right and decided to look into it. The woman, who identified herself as Amber Barry's sister, quickly called the police after checking on her family.
According to Barry's sister, she hadn't heard from the family, so she decided to perform a welfare check. That's when she discovered her sister and her boyfriend both dead on their porch and called the police.
"I just did a welfare check on my sister because nobody's been able to get ahold of them and they're both slumped over on the porch unresponsive," the woman said on the emergency call to authorities.
In the recording obtained by WKBN, the dispatcher says, "Ok, what?" to which Barry's sister replies, "I'm sure they're dead." Sadly, she was right. The pair's lifeless bodies were slumped over on the porch after an apparent overdose. Autopsies for the two decedents were ordered to confirm authorities' suspicions.
"Evidence from the residence at this point is leading us to believe that this is a possible overdose," Trumbull County Sheriff's Office Major Tony Villanueva said.
Thankfully, however, the family member had acted in time to save Amber Barry's 3-year-old son, who was found shivering and abandoned in "deplorable" conditions inside the home, The Blaze reported.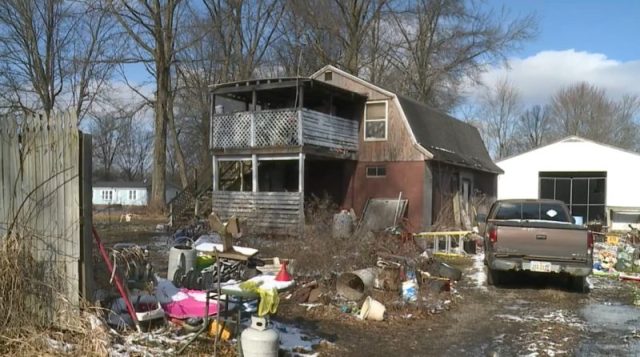 According to Barry's sister, she entered the home through a window and found the 3-year-old boy inside alone. Wearing only a diaper with no heat inside the home, the toddler was shivering. Deputies with the Trumbull County Sheriff's Office responded to the scene at about 2:30 pm and transported the child to a local hospital where he was evaluated before being safely placed with family members.
"The residence was [in] deplorable conditions and at the time of the call there was no heat inside the residence as well," Trumbull County Sheriff's Office Major Tony Villanueva said.
Investigators believe that the boy was likely left alone for a period of time between 24 and 48 hours, and Major Villanueva credited the relative with likely saving the boy's life. "Luckily, a family member recognized that there was a problem. Didn't hear from her family for a couple of days, went to check it out and because of that gut instinct, she was able to save that boy's life," Major Villanueva concluded.
The incident mirrored a similar viral story from Ohio from years prior. In 2016, police published a haunting photograph of a couple who had overdosed in their car while the woman's 4-year-old son sat in a car seat behind them as seen in the image below.
The authorities were heavily criticized for releasing the photo but defended their actions, saying the image was published to serve as a warning about opioid addiction, according to STAT News.
"We felt the story had to be told," East Liverpool Director of Public Service and Safety Brian Allen said. "There is a real powerful story in that image. Children all over this country are going through the same thing. We can complain about the picture all we want, but what are we going to do to fix it?" he asked. "Look at the expression on that child's face," Allen said. "He has seen this thousands of times in his life. Someone had to do something to stop that."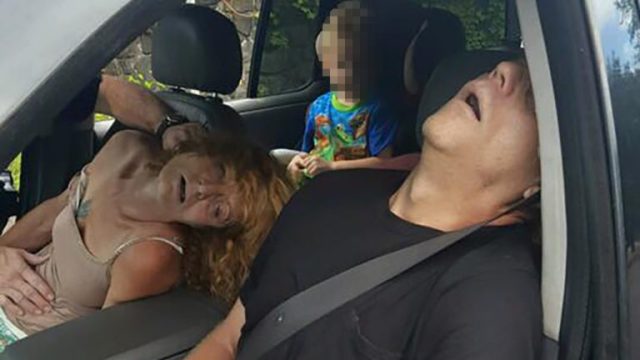 Allen hoped that by sharing the disturbing images, people who know of parents who are using opioids might call the police or take other action to protect the children in those homes or that the photos might even prompt addicts to change their behavior. Although he admitted that he doubts they will stop using drugs as a result, he said they might consider dropping a child off with a relative or friend when using.
Similarly, we hope that by sharing the story of Amber Barry's demise and her son's rescue, someone in a similar situation might be helped before it's too late. Drug abuse isn't a victimless crime. Instead, its deadly grasp can reach beyond the user, leaving innocent children at the mercy of their circumstances, and if it weren't for a carrying family member, this story could have had an even more tragic ending.