While fleeing police on foot, a homicide suspect turned and pointed a gun at pursuing officers, prompting them to open fire. However, after the man was killed, his family came forward with a few demands for the police officers involved.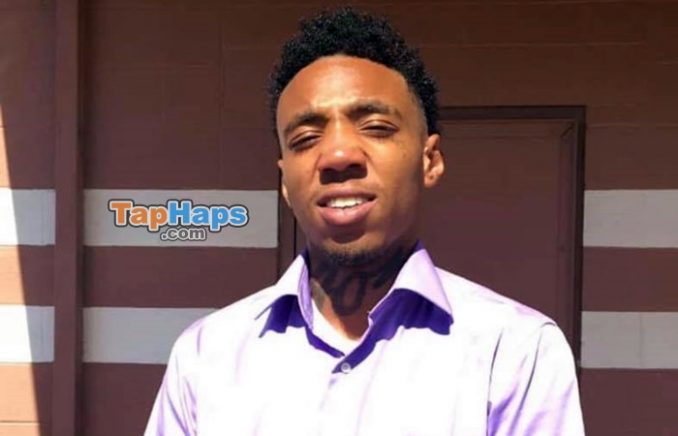 While investigating a homicide in Fort Worth, Texas, police collected witness testimonies that pointed to 18-year-old Amari Malone as the suspected killer. The young man was "seen at the murder scene with a pistol," despite being underage to possess one.
After corroborating witness identification that Malone was the murderer, officers received information on his location and spotted the suspect while on the lookout. Unfortunately, he decided to go to extremes to ensure that he didn't end up in police custody.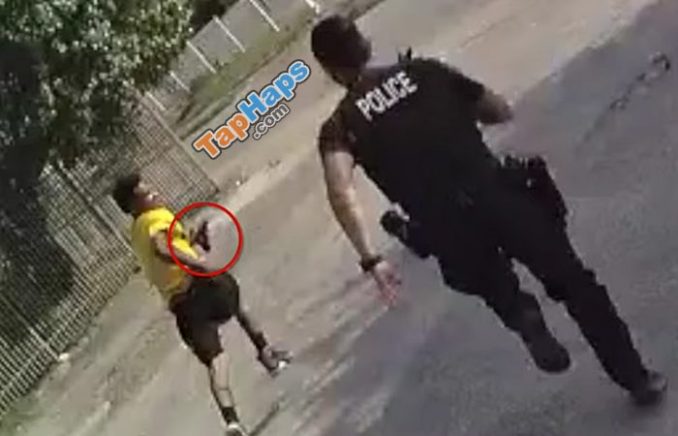 Bodycam footage from multiple angles shows officers pursuing Malone on foot before he turns and points a loaded pistol at police twice. When he turned the second time and aimed his firearm at the two officers, they finally opened fire, shooting him once. Despite the efforts of police and medical professionals, Malone succumbed to his injuries nearly an hour later.
Although the video clearly shows Malone running with a firearm and repeatedly pointing it at police officers, his surviving family members believe he was unjustly shot, according to the Fort Worth Star-Telegram. Almost immediately, the family hired civil rights lawyer Lee Merritt to demand justice while claiming Malone's death was a racially-motivated "murder."
"The crime that needs to be investigated right now," Merritt said, "is the murder of an 18-year-old in Fort Worth."
When Malone's family hired Merritt, they hoped to turn the incident into a media frenzy about "white officers" shooting a poor, defenseless black child. Merritt accused the officers of shooting Malone "in the back," suggesting that he was running away and not a threat. He then made a big show of demanding that the department release the bodycam footage, alleging that the police were attempting to coverup their wrongdoing.
"The video evidence confirms that Malone was carrying a gun," Merritt wrote on Facebook. "His family explained that he had been shot in the leg only a few weeks ago. He carried a gun, like many people in Texas (including myself) for his own protection. We will review the video released concerning officers claims that he pointed that gun at the cops that pursued him. We do not believe the still frames released by the department capture the incident adequately and the video must be reviewed in its entirety by our videographers."
When the police released the footage in record time, proving that Malone was armed and threatening officers, Merritt was forced to change his narrative. The activist attorney completely trivialized the footage and claimed that police were negligent in providing medical treatment for Malone. He has now accused the officers of allowing an hour to pass as Malone slowly died before finally taking him to a hospital that was further away than the nearest facility.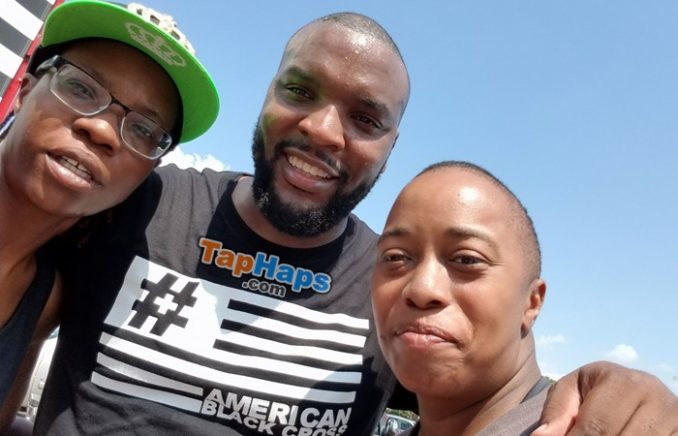 Malone's older brother, 24-year-old Juvi, told reporters that his little brother didn't carry a gun and that he was "a young black kid getting his act together" after becoming a father the week prior to his death. He claimed that police "didn't need to shoot him," and that he couldn't have committed the homicide of which he was the prime suspect.
"Eventually, stuff like this has got to stop … It's just like an ongoing thing, like over and over and over. They keep pulling young people from out of the community," Juvi said. "We want justice."
Juvi never got to see his younger brother before he died at Harris Hospital. At least 100 people were already waiting inside to visit Malone, who was still in critical condition.
The two police officers involved in Malone's death are currently on paid administrative leave, which is the standard policy for police-involved shootings. The incident is still under investigation as well as the homicide believed to be carried out by Malone.
The family and their lawyer demanded the bodycam footage. Now that they have it, they have moved on to another accusation that fits their narrative. They will never be satisfied with any amount of evidence and will continue to shift the goalposts so that they can blame someone else for their son's untimely demise. Disturbingly, they're willing to destroy lives with accusations of racism and murder just to salvage their own family member's reputation.