Although teenagers are known for testing the limits to see what they can get away with, when a teen girl wore a "church outfit" to school, her mother never imagined it would be a problem. She quickly found herself in disbelief, however, as she alleged the principal forced the girl to her knees in his office because of her clothes.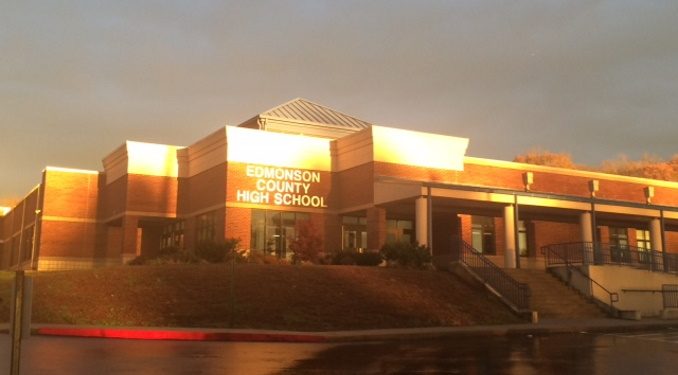 When Amanda Durbin, a 17-year-old student at Edmonson County High School in Kentucky, paired a mid-length, red and black sweater dress with black leggings, the result was a mortifying day for the high school senior. Although she got through the morning without incident, she was pulled out of her third class and sent to the principal's office after her teacher said the dress was "too short" for school.
Although Amanda considered the dress something normal from her closet, the teacher felt the outfit was too revealing. "I felt like I was somebody that had done something wrong even though I know I hadn't," Amanda recalled, and her mother agreed, arguing that it "was fine enough to wear to church," even though the school didn't think it was appropriate for the classroom, NY Daily News reported.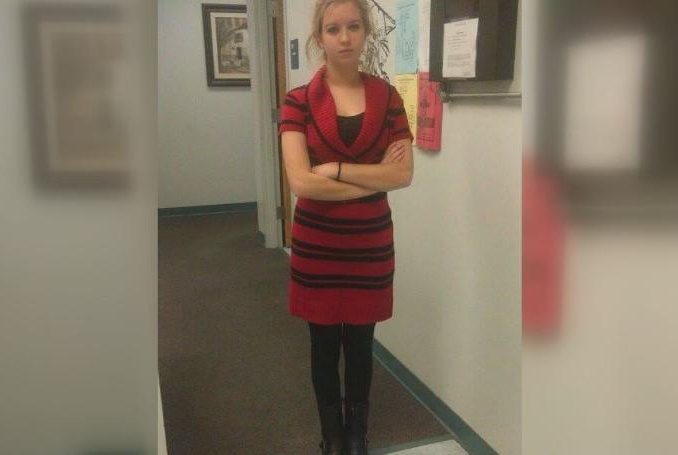 After being sent to the office, the Kentucky teen said she was told to get on her knees so her male principal could evaluate whether the dress violated the strict student dress code. Principal Tommy Hodges allegedly planned to measure the length of the garment from the floor, but according to Amanda, she had already measured the dress herself and knew it met school standards and his demands made her uncomfortable.
Amanda didn't feel it was appropriate for her to kneel in such a way in front of Principal Hodges, so she asked her parents to come to the school, according to Buzzfeed. "I didn't really appreciate having to get down on my knees, especially while I was in a dress," she said. Amanda said she had to wait in the office for her parents, missing most of her school day, since it took two hours for them to arrive.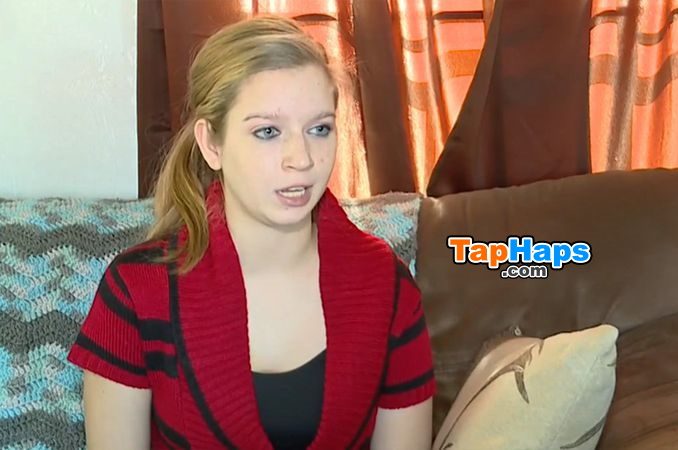 With her parents watching, Amanda got on her knees in front of them as Principal Hodges measured her dress — something he says her parents asked for him, specifically, to do, according to Edmonson Voice. Even so, Amanda felt humiliated as she knelt in the office. When she passed the test, with her dress coming in under the required 6 inches of space allowed by the dress code, she said the principal then made her raise her arms to see if the dress would ride up.
The teen did as she was instructed. With her arms above her head, the dress measured 8 inches from the floor, and Principal Hodges said she had broken the dress code. Amanda's mother protested the decision. "I've had people saying that's something they would wear to church. If it's appropriate for you to go to church in, why isn't it appropriate for you to go to school in," she asked.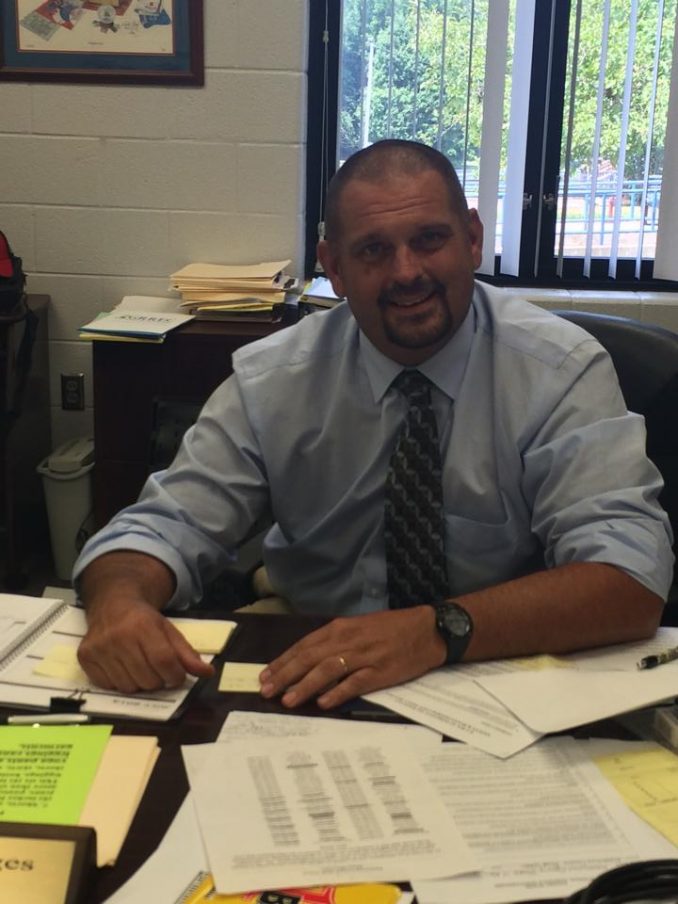 "Whether the dress code is a little more strict or a little more relaxed, we're a different entity than everything that has been mentioned," Hodges said. "We're not a church, we're not a business, we're a school. It's where kids are learning, and we're trying to educate them every day."
According to the school, the dress code had been the same for three years, but administrators had only recently begun to pay more attention to it, WBKO reported. "We've told the teachers we need to be more consistent and we need to look at the dress code to make sure we're enforcing it," Principal Hodges explained. "If the gap between the floor and the garment is more than six inches it's out of dress code."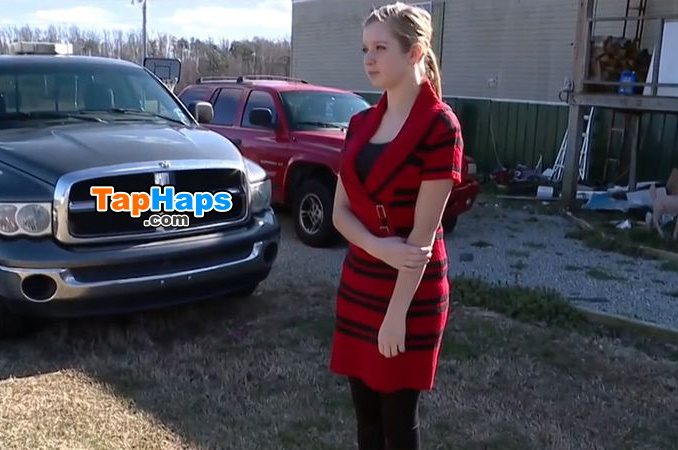 The crackdown resulted in dozens of students being dress coded along with Amanda Durbin. "There were at least 30 to 40 or more girls that were either sent home or told they needed to change because they were out of dress code. Some of them were wearing the same thing I was wearing," she said. But, according to Principal Hodges, girls weren't the only students on their radar. Boys had also allegedly been written up as ripped jeans showing skin proved to be an issue.
The entire idea behind a dress code is one that we should all be able to support. Attire shouldn't create a distraction for the rest of the class. Students should have their bodies appropriately covered, but to what degree do we enforce the expectations? A high school student won't typically get on their knees and raise their arms above their heads at school, so why is this the position they are required to assume to evaluate their attire? Shouldn't sitting and standing suffice since that's what they do in school?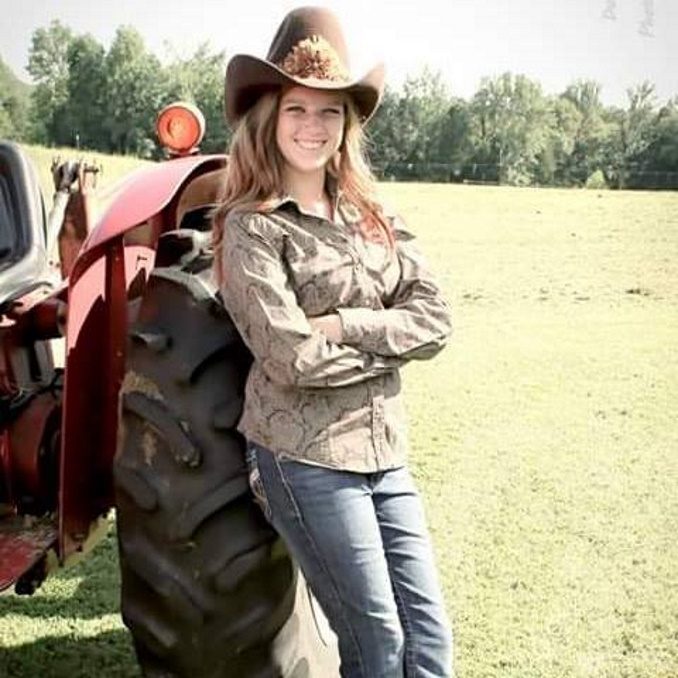 Every school's full dress code should be outlined in the student handbook and available to parents, and Principal Hodges, who was only following the policy as it was outlined in the handbook, said he was open for discussion if the community felt changes were needed. Perhaps this can serve as a lesson to other parents. Review the school rules and make sure they are being enforced properly before they are broken.
Know what hoops your child will be forced to jump through before it's your daughter on her knees, raising her arms as a male administrator watches and measures to decide whether her dress is too short or rises up too far. If that sounds unnecessary to you, the time to insist on change is before such an incident occurs. It's reasonable to have dress codes, but the implementation must be reasonable as well and shouldn't require theatrics such as these.