When a white contractor pulled into a black couple's driveway, the homeowners couldn't miss the flag flying from his truck. In an instant, the woman of the house made a decision. She headed outside to fire the man on the spot, and her doorbell camera captured the entire ordeal.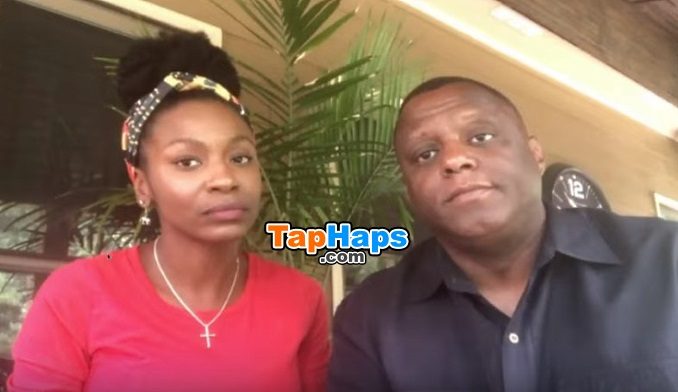 Allison and Zeke Brown, a black couple living in Atlanta, Georgia, hired a man they found on Facebook Marketplace to fix the brakes on their golf cart. He had agreed to come to the couple's home to work on the recreational vehicle, but shortly after he pulled into their driveway, the Browns realized there was a problem. And, for Allison, it was huge.
As the Georgia contractor, who's been identified only as Michael, pulled up to their Atlanta home on a Saturday, no one could miss the enormous Confederate flag he had flying from the back of his truck. Initially, Allison was unaware of Michael's arrival. But, as she was cleaning out her closet, Zeke walked into their bedroom. "God is testing me," the 48-year-old manager at a health care tech company told his wife.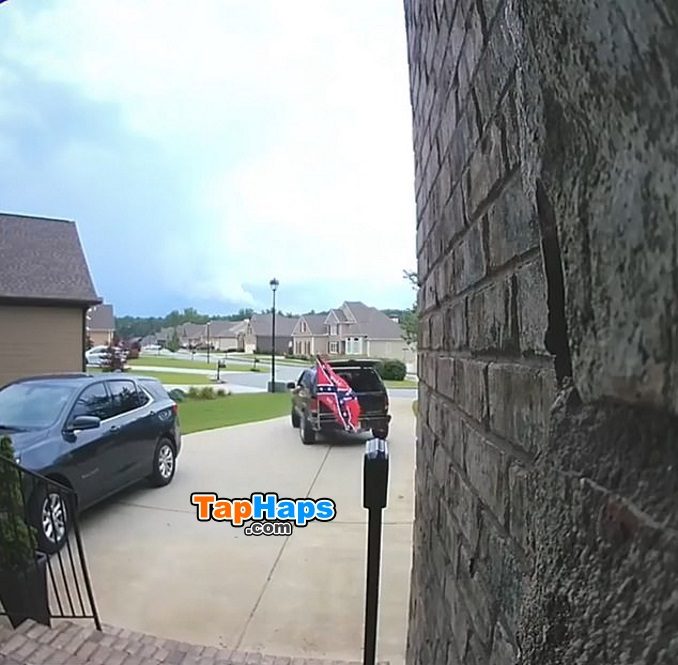 After chatting with the contractor over the course of three days about the logistics of the job via Facebook Messenger, Zeke thought all seemed well, so the flag caught him off-guard. "He hadn't been disrespectful prior, so seeing the flag did not fit my preconceptions," Zeke said. "The flag was absurd — I had to walk back into the house to calm myself down."
When Zeke told Allison about the flag, it didn't sit well with her, either. Feeling both shocked and very offended, she turned to her husband and said, "'Let me handle this," before quickly heading outside to address the issue with the contractor. Anticipating his mother's reaction, the Browns' college-aged son fled the house, the couple said.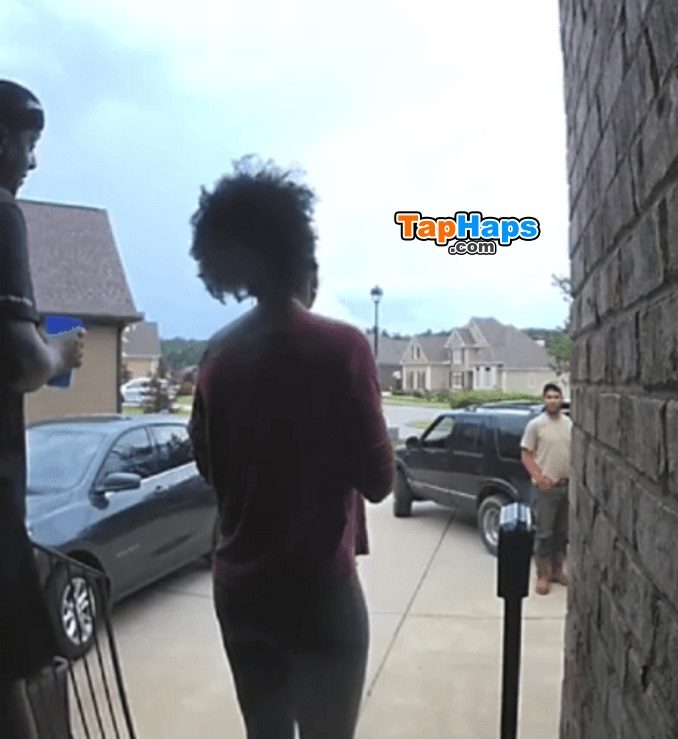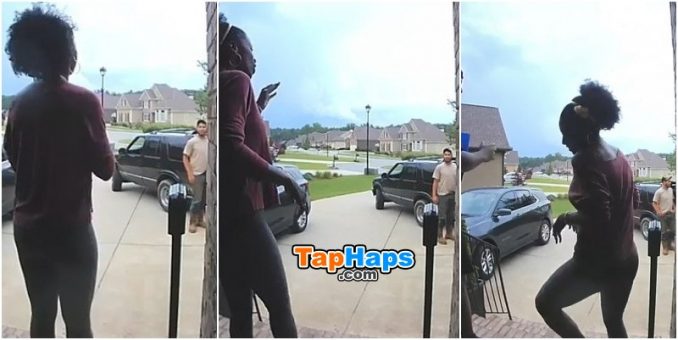 Allison was so taken aback by the flag, she didn't think twice about what to do. She immediately decided to fire the contractor, and her doorbell camera captured the exchange on video. "Hi, you know what, I do apologize, I know you've come from a very long way, but we're going to use someone else," Allison told the man.
"She's upset with the flag," Zeke chimed in, but Allison, a 40-year-old radiation therapist, abruptly corrected him, saying, "No, I'm beyond upset with the flag." Michael, the contractor, quickly offered to remove the flag to appease the upset couple, but that simply wasn't good enough for the Browns.
"No, you don't need to take it down," Allison replied after Michael offered to remove the flag. "You can continue to believe what you need to believe, sir. But no, I cannot pay you for your services. Thank you, have a good day." The exchange has since garnered a lot of attention online.
"We can control where we spend our money," Allison said, explaining her decision to fire Michael. "This is easy," she added, describing how she and her husband didn't think twice when it came to deciding how to spend their family's money. "It will not go to someone promoting such hate," she told Inside Edition.
"I was just a little surprised that a gentleman this young was riding around with a symbol of hate," Zeke added. Of course, not everyone feels the same way about the Confederate flag, but the ordeal has demonstrated at least one thing everyone seems to agree on; namely, both parties handled their difference of opinion appropriately and serve as an example to others.
Allison was praised for her decorum, keeping calm and being incredibly polite while also standing firm. Displaying such a collected demeanor was important to Allison. "What I did not want to do is promote this 'angry black female narrative' that's out there," she admitted. "I didn't want to be the 'angry black woman' but I wanted him to learn and feel that bottom-line loss," she furthered. "You don't go to Germany and wave the Nazi flag. It's the same thing."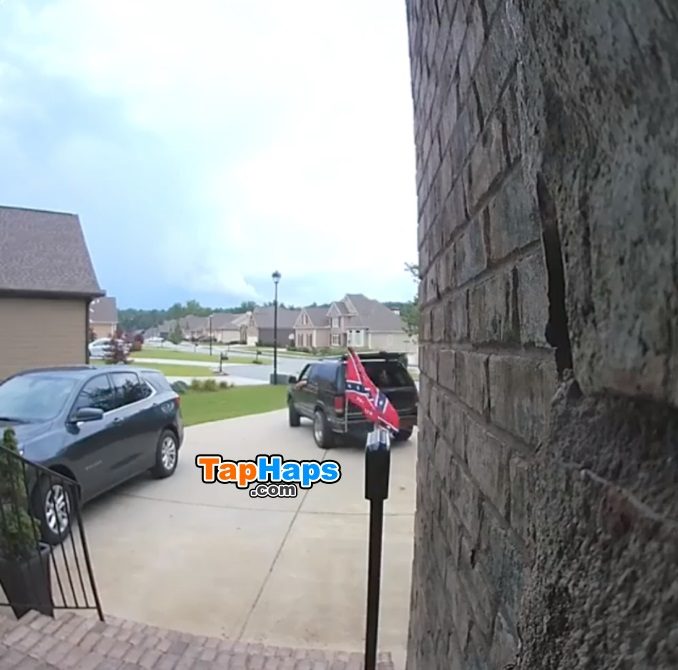 According to the couple, Michael later reached out to Zeke. "I didn't know the flag offended y'all," he wrote in a text, to which Zeke responded, "Yes, it is extremely offensive to anyone of color. I understand it is part of American history, but that flag stood for a time in history where people such as myself had a very bad way of life." Zeke continued, "Micheal, I hope this small interaction causes you to do a little research on how several Americans feel about the Confederacy. I know it's part of history, so is Nazi Germany."
Speaking with Yahoo Lifestyle, Zeke said he hopes the firing will be educational for the young contractor. "I thought, 'Maybe there is hope for someone like him or an opportunity to save him from this way of thinking,'" Zeke said. "And I wanted that flag off my property — as one of the few black families in our subdivision, what would the neighbors think of a Confederate symbol in our driveway?"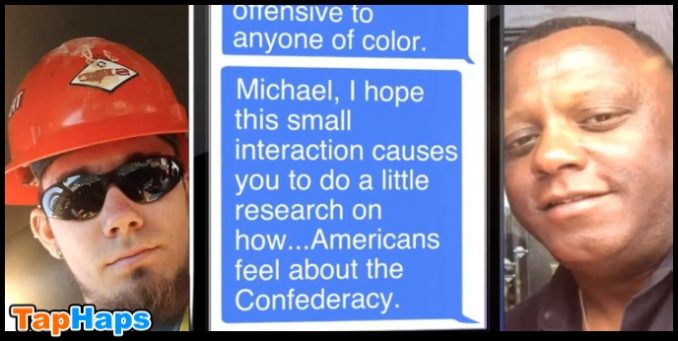 Unsurprisingly, Michael feels differently about the flag than the Browns. Calling himself a "redneck," Michael explained that the flag was a gift and only meant to be a patriotic display. "My little siblings bought it from a flea market," he said. "I don't support slavery and neither do my siblings. But, I am not going to take it down when my siblings asked me to fly it. If [the family] wants to take offense, they can."
Regardless of whether you side with Allison and Zeke Browns or Michael, both parties involved handled the situation very well. Michael can believe what he wants and the Browns can decide where to spend their money. Rather than debating over hate or heritage, both respected the other's beliefs. This is what true tolerance and coexistence look like. You don't have to agree, but you should be respectful, and both did that when they decided to "live and let live" rather than try to bend the other to their will.