A Missouri woman fought for her life after she says a 6-foot-tall teen beat and stabbed her in the head with a metal rod. However, she has now come forward to reveal how she was "failed by the system" after the prosecutor dropped all charges and let her attacker walk free.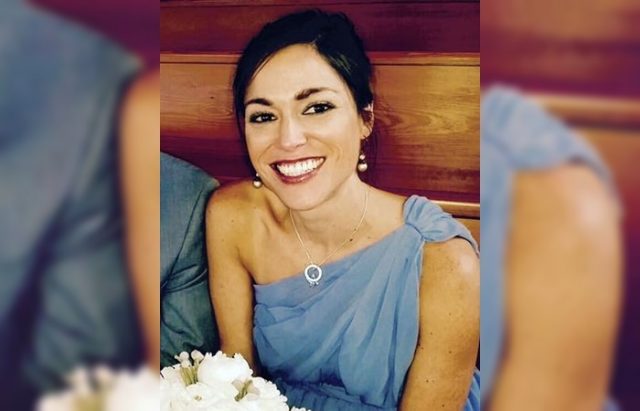 After going on a brief jog near her home in St. Louis, Missouri, Alicia Clarke returned to a suspicious scene. The woman told KSDK that she immediately noticed that her shoes had been moved to a different location. On top of that, her cell phone had disappeared within the short time she had been gone.
Clarke quickly used another electronic device to access the Find My iPhone app. When the app revealed that her phone was still on her property grid, she stepped outside to call it with her work phone, listening for its ringtone.
"I open my back door to call it and I hear it in my neighbor's backyard behind me," Clarke said.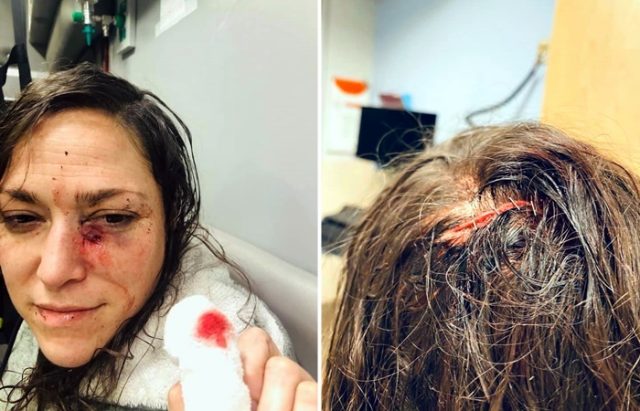 Confused, Clarke says that she hopped the fence to fetch her property and jumped back over with her phone in hand. She then heard a neighbor call out, "Hey, I told him, 'Iknow you did this and I'm calling the police!'" It was at that moment that Clarke found herself in the fight of her life.
Clarke alleges that Hassan, who she describes as a 15-year-old refugee from Somalia, had followed her over the fence, tackling her in her backyard. She says that 6' 175lb teen punched her in the face and began beating her in order to regain possession of her personal cell phone. Luckily, she still had her work phone, which she immediately used to dial 911.
"He knocked me down, pulling my hair, kicking," she recalled.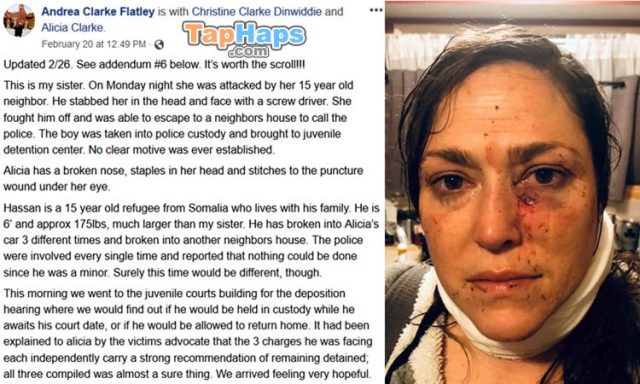 Clarke says that, within moments, Hassan returned to her backyard to finish the job. She claims that he used a metal rod to repeatedly bludgeon and stab her in the head and face as her life flashed before her eyes.
"I am on the phone with St. Louis police dispatch, making my way to my backdoor, when he comes back with a weapon. He is on top of me. There was blood everywhere. I was literally fighting for my life at that point," she said.
Incredibly, Clarke managed to wrestle the weapon away from Hassan before running inside and locking the door. Her attacker allegedly ran away with her cell phone a second time. Police later arrested the teen and charged him with first-degree robbery, second-degree burglary, and third-degree assault. However, those charges wouldn't last long.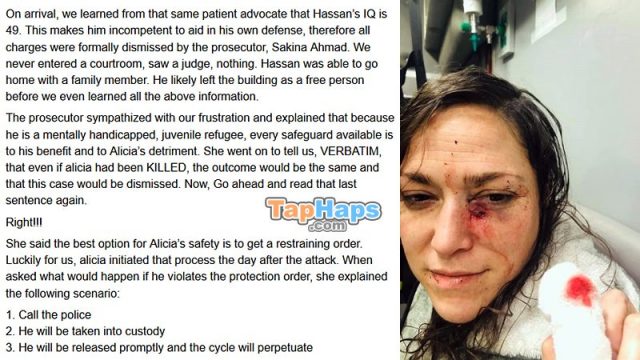 Clarke went to juvenile court a few days after the attack to find that the prosecutor had dropped all of Hassan's charges before they even made it to court. She claims that she was told that her attacker was declared incompetent to aid in his own defense because he has an IQ of only 49.
"The most hurtful thing of all of this, is the dropped charges. That was much more hurtful than the physical assault," Clarke said. "It's not feeling safe and honestly feeling like I've been failed by the system."
Clarke's sister, Andrea Clarke Flatley, is hoping to spread the details of her sister's case far and wide, and she has called out the prosecutor who dropped the charges. According to her post, they plan to fight the prosecution's decision.
Clarke claims that Hassan has broken into her car three times prior to the attack. A neighbor also told the news station that he has broken into her home but was never held accountable.
Sadly, Clarke has confirmed that she won't be living in the same location, fearing another attack. However, she added that she remains hopeful since she has a wonderful group of supporters surrounding her as she recovers from her injuries.