After four gangbangers allegedly shot and killed a 27-year-old police officer, the district attorney suggested "leniency" for the accused. That didn't sit right with the sheriff, who quickly stepped in to ensure justice was served.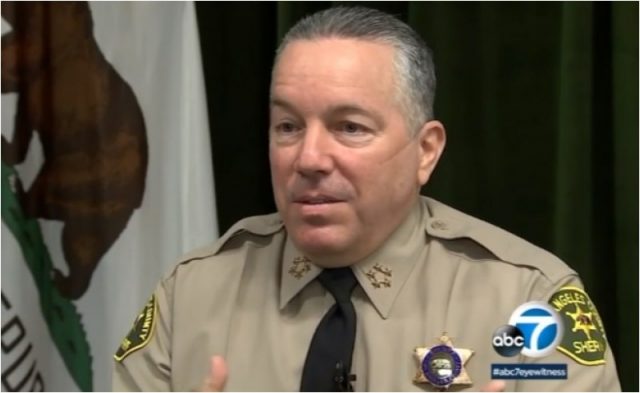 Los Angeles County Sheriff Alex Villanueva, who has been dubbed the "Donald Trump" of law enforcement by his critics, came under fire. The debate surrounded Los Angeles Police Officer Fernando Arroyos, who was gunned down by four gangbangers while he was off-duty and house-hunting with his girlfriend.
"Officials say Officer Arroyos was not in uniform and was with his girlfriend to look at a home they were interested in buying," Fox News reported.  "They were walking down an alleyway and taking pictures of the property when a black pickup truck pulled up near the couple. Three men got out of the vehicle and confronted the couple in what police believe was an attempted robbery. During the confrontation, Arroyos exchanged gunfire with the suspects."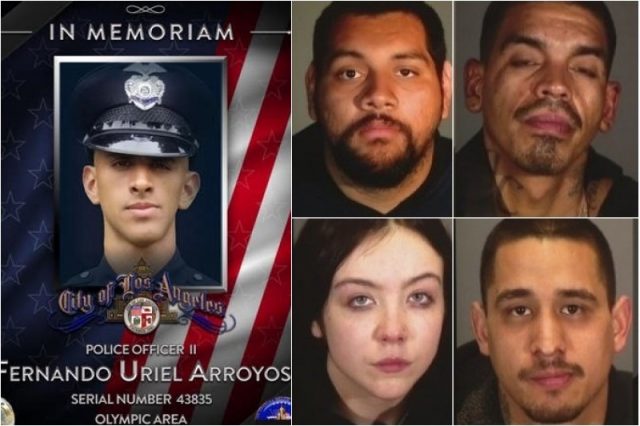 Deputies with the Los Angeles County Sheriff's Department responded to the scene and discovered Arroyos was in grave condition. The deputies rushed him to St. Francis Medical Center in Lynwood where he died. After an intense investigation, deputies arrested Luis Alfredo De La Rosa Rios, 29; Ernesto Cisneros, 22; Jesse Contreras, 34; and Rios' girlfriend Haylee Marie Grisham, 18.
The three men were known gang members of Florencia 13, while Grisham was a "known associate." Sheriff Alex Villanueva was in discussion with Los Angeles District Attorney George Gascon in regards to the charges that would be filed.
"I believe their plan was to just prosecute a simple murder with no gun enhancements, no gang enhancements, nothing," Villanueva told the Los Angeles Times when asked if he had consulted with Gascon's office. "And that really did not cover the depravity of this crime…. It should be noted that the California penal code does cover all these things. The tools are there but we need to have someone who's willing to use them."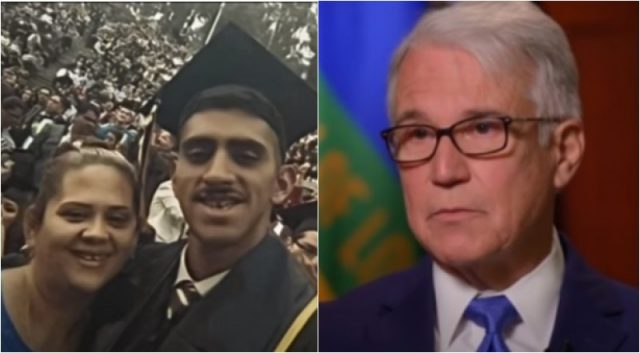 The U.S. Attorney's Office for the Central District of California ultimately charged the four suspects with violent crime in aid of racketeering, which it says "carries a potential death penalty – and minimum sentence of life in federal prison without the possibility of parole – because Officer Arroyos allegedly was murdered during the robbery."
Sources also said Villanueva went to federal authorities to handle the situation because of Gascon's decision to no longer pursue sentencing enhancements in gang-related cases. The DA's decision on enhancements affects whether criminals are given a chance at parole, the Los Angeles Times added. Villanueva also told the newspaper that the DA's response was "not satisfactory."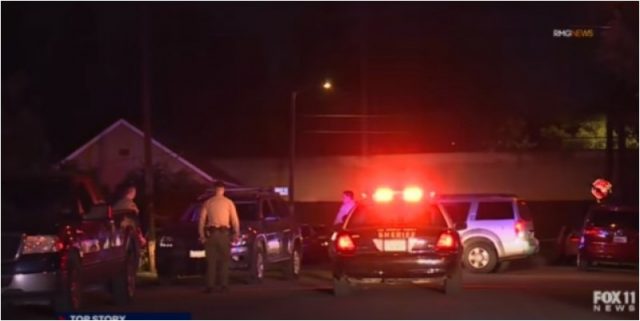 When Gascon took office, the Democrat instituted a variety of reforms aimed at reducing many criminal penalties, including blanket orders that prohibited prosecutors from filing most sentencing enhancements, which can amplify prison time when crimes involve gangs, guns, repeat offenders, or special categories of victims, KNBC News reported.
Villanueva said that Gascon has declined to prosecute 12,000 cases brought to him by Los Angeles city and county police. "So that is disheartening for any cop to think all their work is being undone by a careless and irresponsible district attorney," he said. "But they're not going to stop doing their job. The deputies … keep doing your job, don't use the excuse of someone else not doing their job to avoid it – and it's working."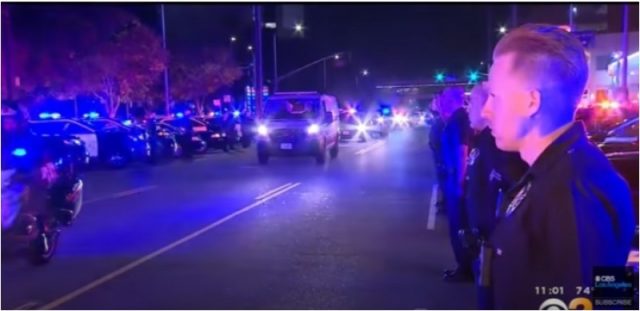 Gascon's office, though it disputed that it was involved in talks with Villanueva, claimed they now support the charges. "We support the federal authorities taking the case and will be in communication with all the parties involved," the DA's office told the news outlet in a prepared statement.
Officer Fernando Arroyo had a bright future ahead of him. LAPD Lieutenant Rex Ingram told the LA Times that Arroyo, who graduated from UC Berkeley with a degree in legal studies, was "the humblest and happiest guy I know on the job. He could have gone to law school or FBI like his peers with that education, but he wanted to serve his community and give back. He loved his community…. He was very close to his family."