When a Nigerian asylum seeker came to court to appeal his conviction for raping, murdering, and mutilating Alessandra Verni's daughter, the Italian mom was ready and waiting for him. All hell broke loose as Alessandra revealed her gruesome surprise in court, then she pushed her way toward the murderer.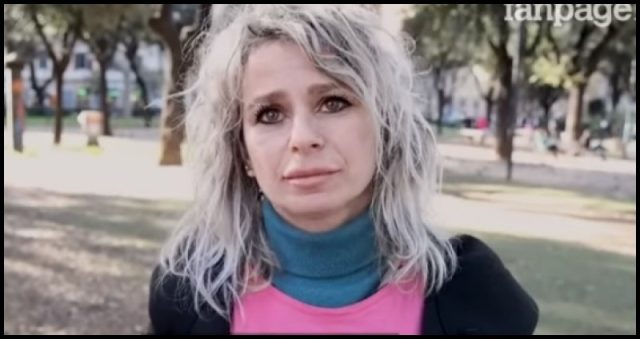 A grieving mother in Italy whose daughter was brutally butchered to death in 2018 wasn't going to sit idly by as the murderer attempted to use the courts in hopes of getting another trial. Innocent Oseghale, known as a Nigerian drug dealer and asylum seeker, raped and murdered 18-year-old Pamela Mastropietro, the New York Post reported.
Oseghale stuffed the teen's mutilated remains inside two suitcases and dumped them in a ditch. Oseghale was sentenced to life in prison after being found guilty of murder, rape, and destruction of a body. The brute appeared in court in Perugia to appeal his rape conviction, claiming he did not sexually assault Mastropietro in a bid to shorten his sentence, the Italian news outlet ANSA reported.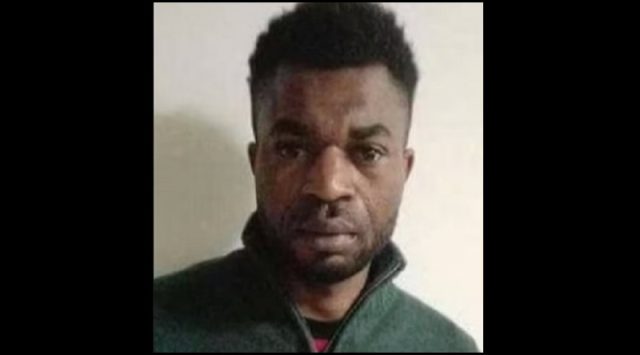 The victim's mother, Alessandra Verni, decided to take extreme measures to ensure everyone got a glimpse of the heinous nature of the crime. She attended the hearing by wearing a t-shirt emblazoned with harrowing images of her daughter's remains — including her decapitated head lying on a pathologist's table. Those graphic images had never been made public, and Verni made sure that everyone else in attendance understood the brutality of the crime.
"Look what they did to her," Verni declared. "Have you seen what they did to her?" she continued. "That man who raped and tortured her should rot in jail!" The anguished mom then made her way toward Oseghale. She screamed at him as the police restrained her. "Enough judicial oppression!" she said, referring to his claims that he is being persecuted by the Italian courts and should be given a reduced sentence.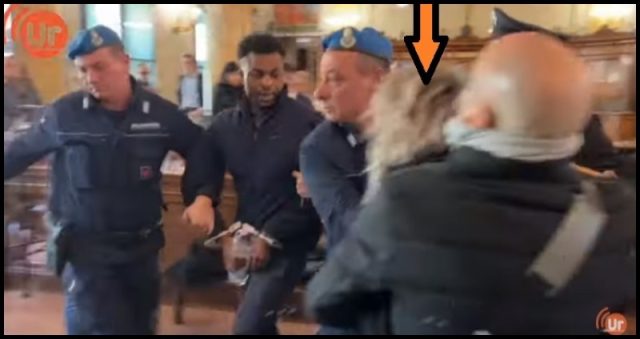 Verni said she wore the shirt as a "wake-up call," saying that "after five years I am losing faith in justice. "I wonder what is the point of re-prosecuting Oseghale, questioning sexual violence, and opening up the possibility of a sentence reduction," she said. "Did he not exercise enough violence to merit life imprisonment? Anyone who saw those images knew that if they were made public they would shake consciences," the Italian mother added.
The grieving mom also renewed her appeal to capture Oseghale's accomplices. "There were other people with Osenghale the day he killed Pamela. I feel that no one is being investigated. No one is looking for these men," she said. Mastropietro met Osenghale after she left an addiction recovery center in early 2018 and was looking for drugs.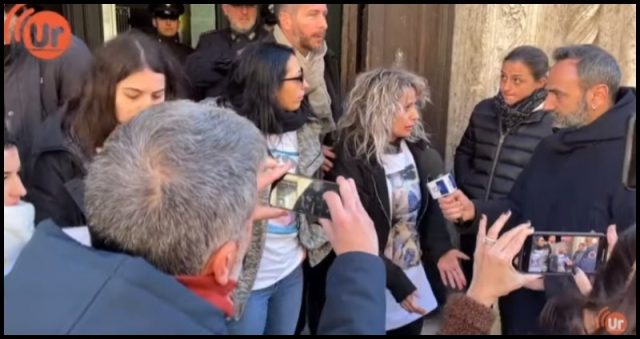 It was determined the day after they met, a bystander discovered two suitcases in a nearby ditch. Inside the suitcases was Mastropietro's dismembered corpse. Testimony at Oseghale's 2019 trial indicated that he chopped her up into "pieces" while she was still alive. Osenghale claimed Mastropietro had died from an overdose, but an autopsy revealed she had been repeatedly stabbed in the stomach.
Oseghale, who arrived in Italy in 2014 as an asylum-seeker, began selling drugs after he dropped out of a refugee assistance program, The US Sun reported. If the appellate court had decided to acquit him of rape, his life sentence would be shortened.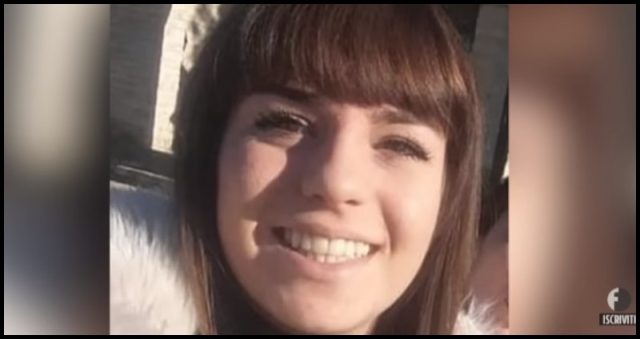 However, Alessandra Verni, who had tirelessly campaigned against Innocent Osenghale getting a reduced sentence, found out her fight hadn't been in vain as an Italian appeals court ruled that the Nigerian drug dealer had sexually abused Pamela Mastropietro, and the court upheld his life term ensuring he will never see the light of day.
"It was painful to show those images, but I had no choice," Alessandra said. "I go to bed every night to dream of Pamela. That is why I showed that photo. In my battles for justice, I always have my daughter's friends by my side. Watching them grow up is like watching her grow up." For this Italian mom, using a gruesome image of her daughter was the wake-up call needed to ensure her murderer never walks free.