Alan Jackson is a great musician, an impressive songwriter, and a talented vocalist. He's also a dad with a life beyond country music — one that's not in the spotlight. Now, one of his daughters has revealed what most of us suspected about him all along.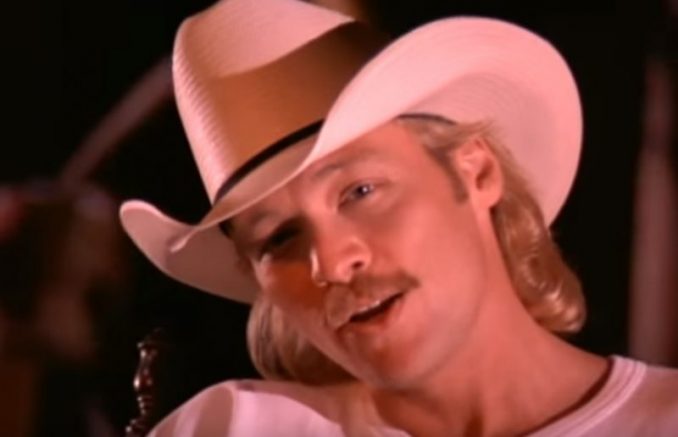 Alan Jackson is a legend in country music with quite the impressive resume and legacy, having earned several Grammy Awards, CMA Awards, ACM Awards, a membership in the Grand Ole Opry, and even induction into the Country Music Hall of Fame. However, he has received no greater honor than what his daughter shared on social media.
"Even though I've done a lot, I still don't feel quite worthy," Alan Jackson said of his induction into the Country Music Hall of Fame. "But I feel like it's an honor to qualify for what it requires to be in here with these great people," Jackson told Rolling Stone. "I've always tried to make music the first priority – not being a star, not being in the spotlight, just trying to make music that I loved, that the fans like, and not compromise that to fit into something else."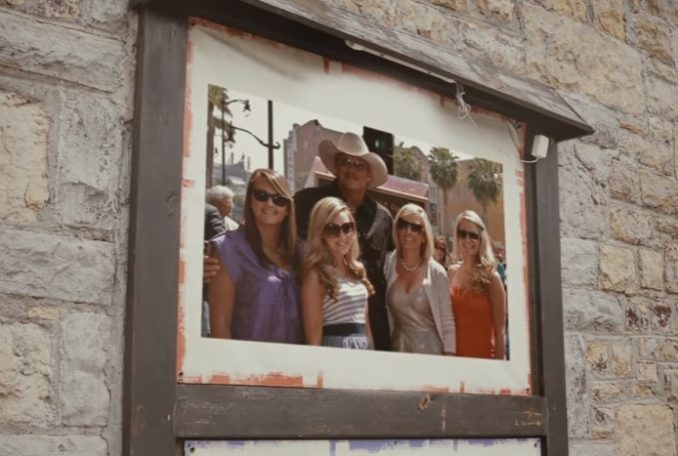 Although Jackson might not feel worthy of the honor and recognition himself, one thing is for certain: Others feel that he absolutely does deserve it. In fact, one of his biggest fans, who also happens to be one of his three daughters, decided to let the world know just what she thought of her dad after he claimed the monumental honor of being inducted into the Country Music Hall of Fame.
In a touching tribute to her father, Alan's middle daughter Ali, which is short for Alexandria Jane Jackson, revealed a side of her dad that many don't know. First pointing out that the world sees Alan Jackson as a great musician, an impressive songwriter, and a talented vocalist, Ali then wrote, "I see you as: my best friend, the guy that taught me that how you treat people matters more than anything else and taught me just how to stand on my own two feet."
Speaking directly to her dad, the then-23-year old girl continued, "You're every daughter's dream father. Thank you for raising us in a house filled with Jesus and music, and always making sure we knew whatever our dream was could be our reality."
Ali is one of Alan Jackson's three daughters with his wife Denise, who just so happens to be his high school sweetheart. The pair has been married for nearly four decades, and Jackson credits Denise with getting his music career off the ground "after a fateful meeting with none other than Glen Campbell," Country Rebel reports.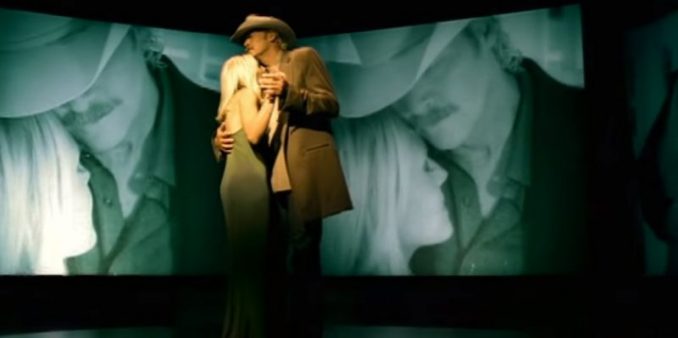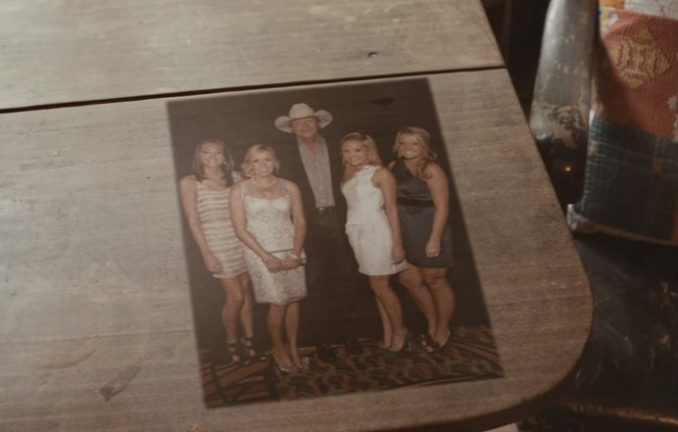 "While working as a flight attendant, Denise met Campbell and told him about her talented husband. Campbell took Alan under his wing and helped the rising star score a contract with Arista Records," the source further explained. "As they say, 'The rest is history.'"
Alan Jackson went on to become one of the biggest stars in country music, selling over 80 million records, with few other artists having rivaled his accomplishments, proving his Country Music Hall of Fame induction is well-deserved. As Wikipedia points out, Jackson has had "66 titles on the Billboard Hot Country Singles & Tracks chart. Of the 66 titles, and six featured singles, 38 have reached the top five and 35 have claimed the number one spot. Out of 15 titles to reach the Billboard Top Country Albums chart, nine have been certified multi-platinum."
In addition, Wiki notes that Alan Jackson has been "the recipient of two Grammy Awards, 16 CMA Awards, 17 ACM Awards and nominee of multiple other awards." Along with his induction into the Country Music Hall of Fame by Loretta Lynn, he's also a member of the Grand Ole Opry and was inducted into the Georgia Music Hall of Fame, as well as the Nashville Songwriters Hall of Fame.
Still, it seems that his achievements as a husband and father are what fans should truly most admire since it is something not often enough seen in various entertainment industries. If his actions don't already do it, Ali's tribute, in the form of a social media post to her dad, shows just what kind of man Alan Jackson is and how devoted he is to his family. His daughters have every reason to be proud of him.