When two plumbers were hired to unclog a drain in a local home, they never imagined they'd quickly be calling police after pulling apart the pipes. After discovering what seemed to be causing the issue, however, they had no choice but to get the law involved — and it's a good thing they did.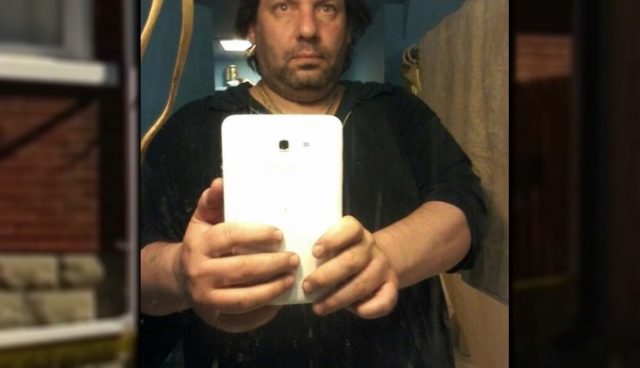 Adam Strong, a 47-year-old Canadian man, found himself at the center of a police investigation after the tenants of the main floor apartment in his Ontario apartment building hired plumbers to unclog the drains in the home. After pulling apart the pipes in an attempt to determine what might be causing the clog, the two plumbers discovered something so gruesome that they had no choice but to call the police.
"The plumbers pulled out what appeared to be a flesh-like substance," Crown attorney Bryan Guertin explained. "The plumbers, unsure of what they found, called police." The "flesh-like substance" was later determined to be the remains of a missing teen, but that wasn't the only gruesome discovery that would be made in Strong's apartment.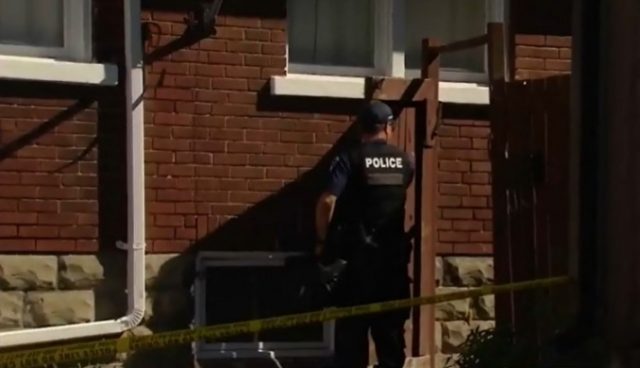 Responding to the call, Police Constable Kevin Park went to the Oshawa home, northeast of Toronto, to meet with the two plumbers. While standing outside the home, the plumbers showed Park a shopping bag, containing some remains they had collected. Inside the bag, Park saw what he described as a "fleshy-like substance, maybe 13 to 14 inches long."
After receiving the call from the concerned plumbers and seeing what they had removed from the building's pipes, police officers eventually found more of 18-year-old Rori Hache's dismembered body in Strong's freezer as well as evidence that he had also killed 19-year-old Kandis Fitzpatrick years prior.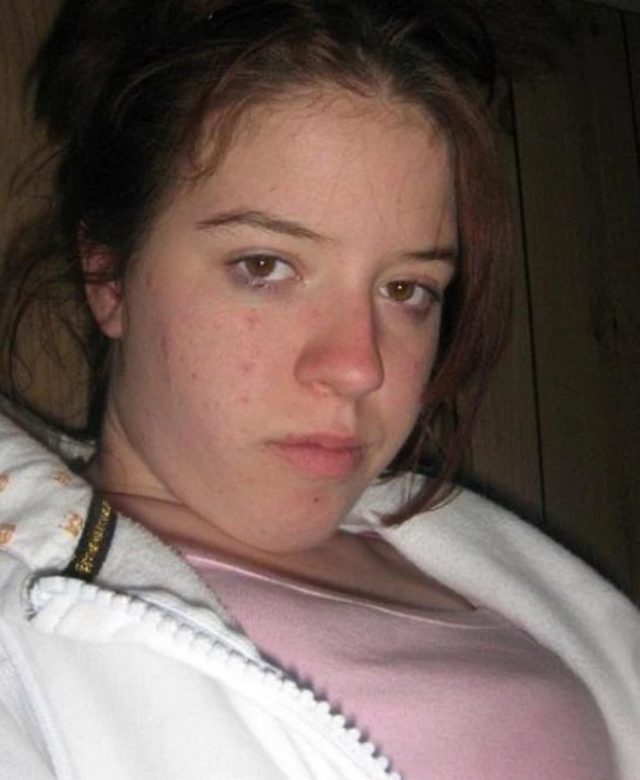 "I'd never seen anything like this before so I wasn't sure," the Durham Regional Police officer testified in court, according to Daily Mail. Sadly, the worst was yet to come. Upon seeing what the plumbers had found, four officers then went to the basement apartment, where Adam Strong opened the door.
Asked what he had been flushing down the toilet, Strong allegedly admitted to killing and dismembering Hache, CTV News reported. "OK, you got me, the gig's up, it's a body," Strong allegedly told police. "If you want to recover the rest of her, it's in my freezer," he added.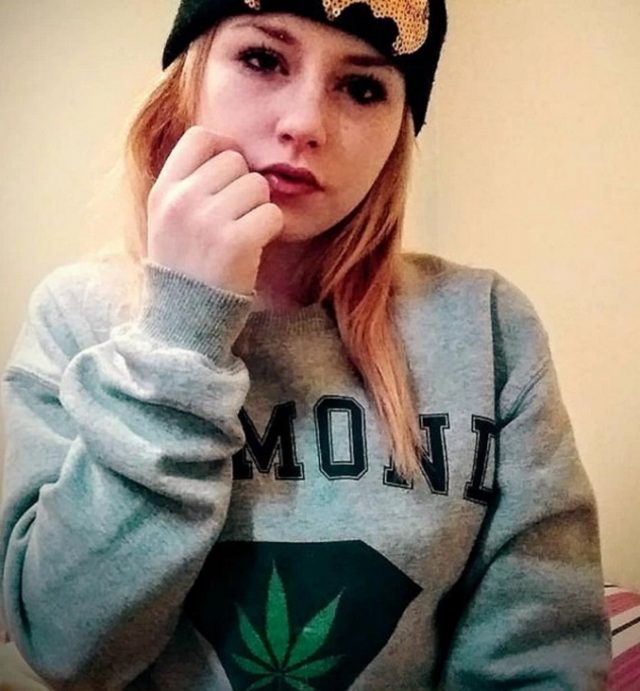 Adam Strong was arrested and charged with first-degree murder in the death of 18-year-old Rori Hache, who had disappeared months before the grisly discovery was made in his home. He was also accused of killing Kandis Fitzpatrick, who vanished nine years prior and had not been heard from since. He was charged with first-degree murder in her case as well but pleaded not guilty to both first-degree murder charges.
The evidence was against him. Months prior to discovering parts of Hache's dismembered body in Strong's home, fishermen found a torso in the Oshawa Harbour. After looking for missing persons and with the help of their families, they quickly identified the torso as belonging to Hache.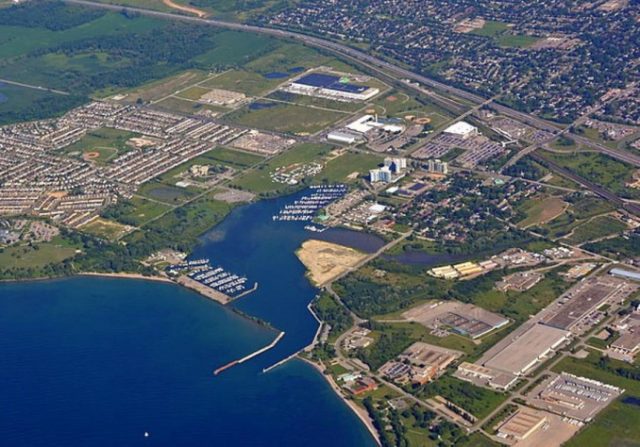 It wasn't until Strong tried to dispose of Hache's remains that he landed on the police's radar, according to Crown attorney Bryan Guertin, who added that data from Google showed Strong's phone at the Oshawa Harbour one week before Hache's torso was found. Guertin alleges that this was when Strong dumped the torso. Soon, they'd realize they had not one but two murders on their hands.
After Strong's arrest, investigators found the rest of Hache's body in a freezer in his bedroom, just as the man accused of killing and dismembering the two women had said they would. Hache had multiple injuries to her body, including two fractures to her skull, although an overall cause of death could not be established due to the state her remains were found in, according to a medical examiner.
Strong's semen was also found on Hache's body, and her blood was discovered in his freezer and on his bedroom walls and ceiling, but there was apparently another victim. During their forensic search, investigators found a large hunting knife, specially designed for gutting and skinning animals, with Kandis Fitzpatrick's DNA on it.
Fitzpatrick, who struggled with drugs, often left her home for weeks at a time without notice. Nine years before her DNA was discovered in Strong's apartment, she disappeared without a trace. Like Hache, Fitzpatrick's blood was also found in Strong's freezer and bedroom, leading authorities to believe she met a similar fate.
"Ms. Fitzpatrick found the same fate as Ms. Hache," Guertin told the court. "Both girls were vulnerable, were essentially homeless with no fixed address," he said, adding, "Both girls suffered from drug issues and sometimes worked in the sex trade to help fund their drug habit."
Sadly, 18-year-old Rori Hache was pregnant at the time of her death. Although she also struggled with addiction, specifically to crystal meth, her mother, Shanan Dionne, said that's not what Strong's trial was about. Her daughter being homeless or "a drug-addict" was no justification for being "tossed away" as if she "wasn't loved, because she was so loved."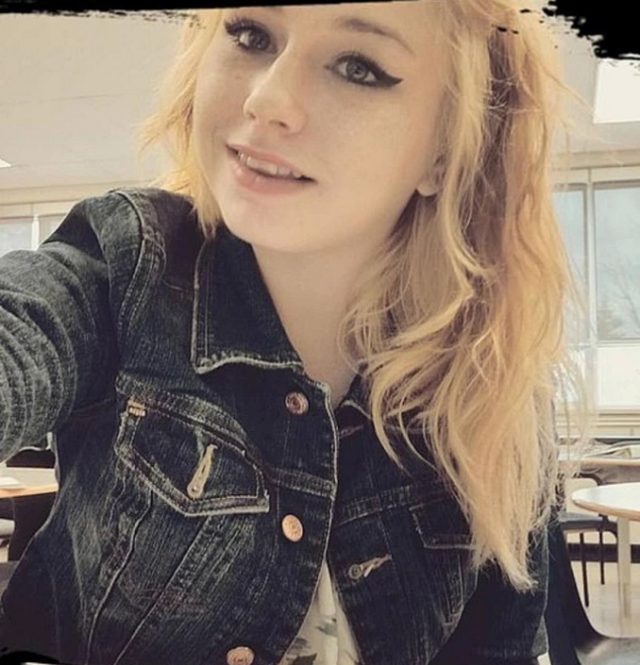 Five women, claiming to be the victims of sexual violence inflicted by Adam Strong, were called to take the stand during his trial, testifying about a "pully" contraption he used to bind and restrain them. As all of the gruesome details came to light in court, Strong — a heavy-set man with long, black hair pulled back in a ponytail — sat in the prisoner box and showed no emotion, proving what kind of monster he is.
There is no justification for what Adam Strong is accused of doing to these two teens. Regardless of their sorted pasts and mistakes, Rori Hache and Kandis Fitzgerald did not deserve to meet such a gruesome end. Being a drug addict doesn't give a serial killer reason to allegedly sexual violate, murder, and dismember a woman, and it's disgusting that it was even brought up in court. That's real victim-blaming, and sadly, it takes place in courtrooms all around the world.