After being signed to a lingerie football team, an aspiring model's career was finally taking off. However, it all came crashing down when police uncovered her dirty little secret and tracked her bizarre crimes spree through five different states.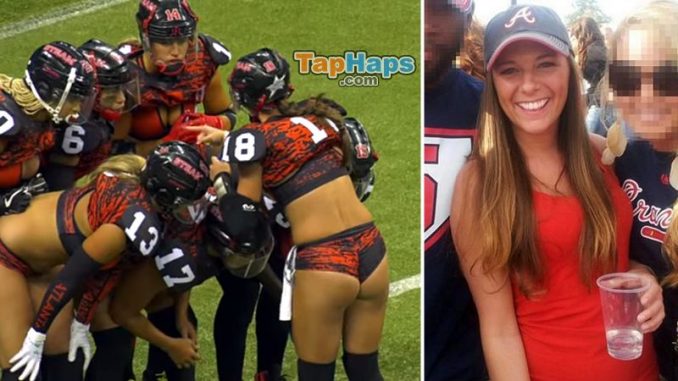 With dreams of becoming a professional model, 24-year-old Abigail Lee Kemp earned her way as many aspiring young people do. The attractive millennial got by on tips as a server at both Twin Peaks and Hooters, using her good looks and charm to make ends meet.
Eventually, Kemp was signed on to play lingerie football for the Atlanta Steam. However, even though her dreams seemed to be unfolding, she soon grew bored with earning an honest living. It was then that she decided to enter the sordid world of professional crime.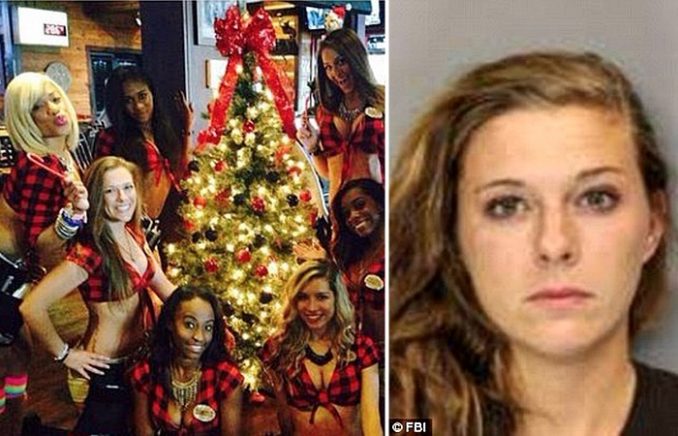 According to Daily Mail, the FBI received numerous credible leads from the public after releasing CCTV footage of robberies carried out by Kemp in Tennessee, North Carolina, South Carolina, Florida, and Georgia. Kemp was arrested in Smyrna, Georgia, for a string of jewelry heists.
Kemp was identified in five separate robberies in which she and an accomplice stole an estimated total of $4 million in jewelry from stores across the South. In the surveillance footage, Kemp would wear athletic gear and was sometimes scantily-clad, earning her the nicknames "Diamond Diva" and "Jogger Jewelry Thief."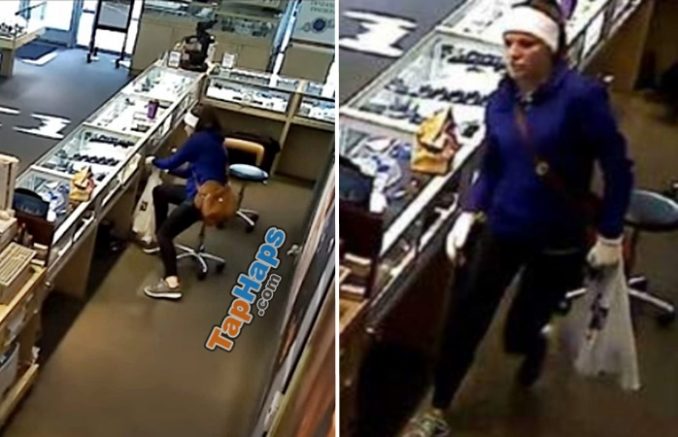 Of course, Kemp didn't pull off the heists alone. With the help of 36-year-old Lewis Jones III and 47-year-old Michael Gilmore, she learned how to handle a gun, restrain employees with zip ties, and learn the layouts of the stores in order to make each robbery swift and effective. The men would then select her wardrobe and locations of the stores she would rob.
Kemp would routinely enter an outlet mall jewelry store at the same time of day, brandish her weapon, and order the employees to the back of the shop before tieing them up. Then, she would pile hundreds of thousands of dollars worth of jewelry into bags before casually walking out of the stores. She also used an earpiece to communicate with her accomplices, who conducted surveillance and security outside the locations.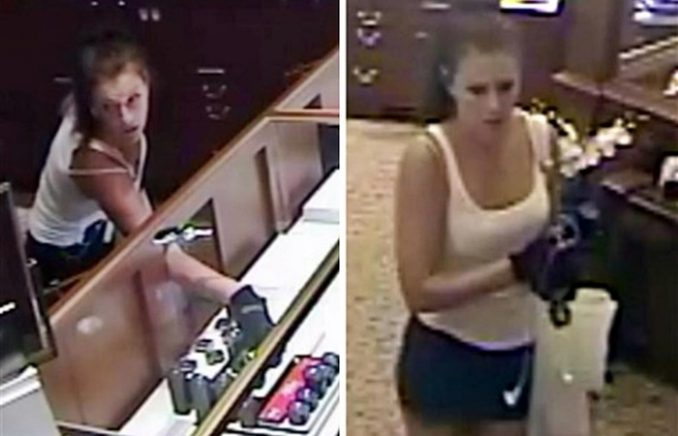 Kemp's downfall was attributed to her useless disguises, which left her face and hair completely exposed. After her identification and arrest, she quickly ratted out her accomplices, leading police directly to each culprit, NBC News reports.
"Some citizens have further advised that during recent contacts with Kemp, she was wearing expensive jewelry that some of the callers believe she cannot afford," the affidavit said. "Some citizens also advised that Kemp possesses a black handgun and recently had her car painted black."
Authorities also managed to track Kemp's cell phone usage via nearby service towers. Witnesses also claimed that she drew suspicion when she suddenly began wearing lots of high-priced jewelry, despite earning less than would provide for such a lifestyle. Still, those who knew her couldn't believe she had managed to pull off such crimes.
"I thought, 'That's insane!' Because we're all from a small little suburban community. It's wild," said Cameron Parker, who grew up with Kemp. "She's real chill. She's hilarious. She's the life of the party. I'm not saying she's a party girl, but she's always cracking jokes. She's very fun, very social. She's one of the homies."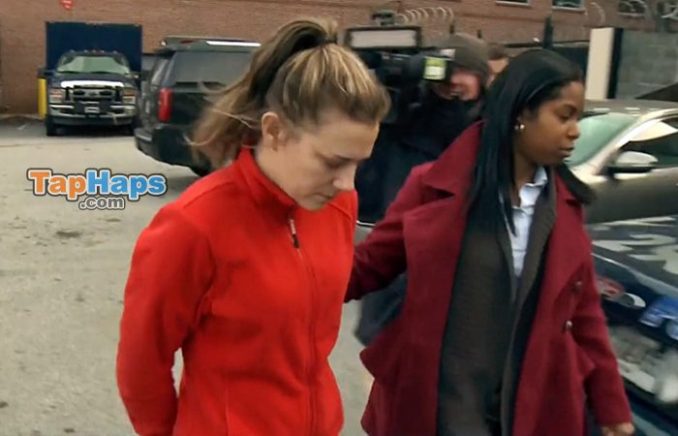 Unsurprisingly, Kemp wept during her trial in DeKalb County. She ultimately pleaded guilty to six charges related to a series of armed robberies in multiple states. She was subsequently sentenced to 10 years in prison.
Kemp had everything going for her but couldn't resist the temptation to get rich fast instead of earning her way to the top. Unfortunately for her, prison isn't a place where beauty necessarily benefits an inmate.