While sitting at a stoplight, a pair of teens looked over to see an attractive woman in the backseat of the car next to them. After she began moving her lips, they quickly realized what she was trying to say and immediately dialed 911.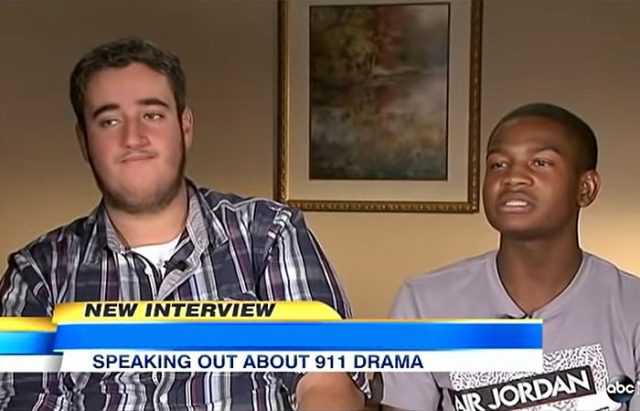 Aaron Arias, 19, and Jamal Harris, 17, were cruising around near Dallas, Texas when they pulled up to a stoplight in Seagoville. When a vehicle pulled up next to them, they couldn't help but notice the beautiful young woman sitting in the backseat of the car. Upon taking a closer look, they realized that something was seriously wrong with the situation.
At first, Arias and Harris thought the blonde woman had caught them glancing at her. However, as they peered closer, they could see she was in great distress. Adding to their suspicion, the driver seemed to be keeping a close eye on the teens, they told WFAA.
"I was like 'Oh man, look at this lady, she's hot! Like look, she's attractive!'" 17-year-old Jamal Harris told the station. "And then we made eye contact, and I see this serious expression on her face. What she was trying to say was serious. And I read her lips and she was like, 'help me.'"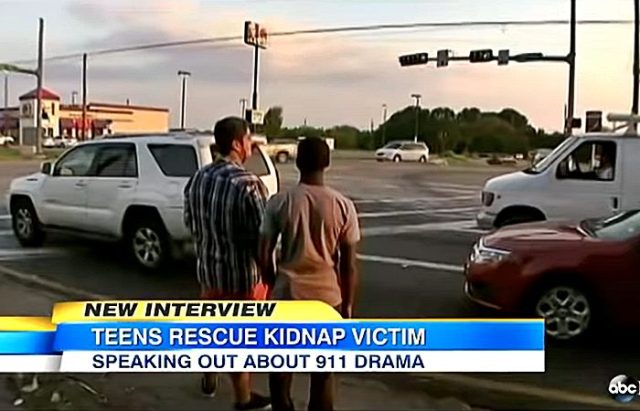 Panicked, the woman locked eyes with the teens and mouthed something. It was then that they realized she was in serious danger. The teens say the woman repeatedly mouthed "help me" at them. So, Arias grabbed his cell phone and dialed 911, KXAS-TV reported.
"Yes, I'm on the highway," Aaron Arias first told a Kaufman County Sheriff's Office dispatcher. "I'm witnessing a robbery; not a robbery — a kidnapping."
Arias said that by the time the car pulled away, the woman was frantically banging on the back windshield. Fearing the worst, the teens decided to follow the car in the hope that they could guide the police to their location.
"They drive right in front of us and I see her touch the back windshield, and I saw her face and that's when I knew we had to go after them," Arias recalled. "He was driving crazy, swerving and everything. And at one point he started turning on and off his lights, so we knew that he knew he was being followed."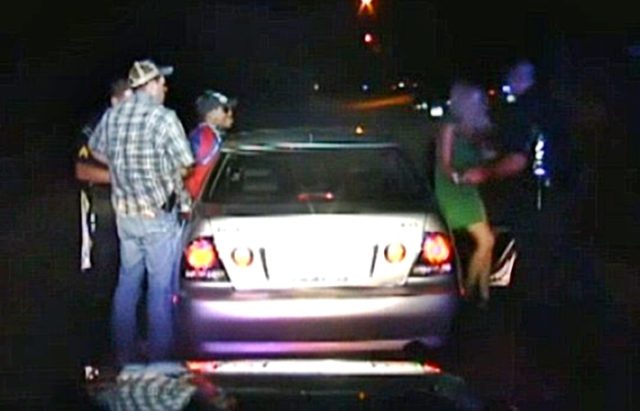 Aaron Arias and Jamal Harris followed the car for 20 minutes until they entered Kaufman. There, the police caught up to the teens and stopped the other vehicle. When officers interviewed the 25-year-old woman, she explained that she had been beaten and kidnapped after leaving a networking party for young professionals that night.
The suspect held the woman at gunpoint as he forced her to throw her phone out the window. Kaufman police officers confiscated a 9mm handgun and a knife from 37-year-old Charles Atkins Lewis. His victim has accused him of planning "to rape her and possibly kill her." Lewis was charged with aggravated kidnapping.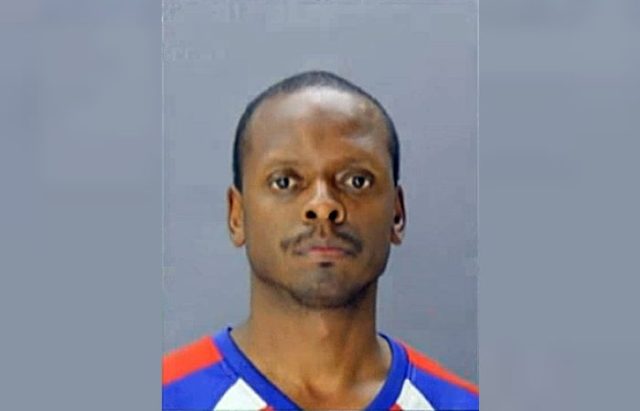 The woman was treated by paramedics and was released without injury. Of course, she didn't forget the reason why she was saved before her attacker arrived at his destination.
"She hugs us," Aaron Arias remembered. "I would describe it as the best hug I have ever gotten. She says we saved her life. I guess you could say we did. But I don't want to be that person who says they're a hero."
The teens have since been labeled heroes. Not only did they trust their instinct but they also put themselves in harm's way to follow the vehicle of an armed kidnapper.
"You don't need a cape to be a hero," Jamal Harris told the station. "You just have to be yourself and just respond."
The trio shared an emotional moment before parting ways. Although the teens hoped to stay in touch after the incident, they said they didn't want anything to interfere with the investigation.
The woman had been traveling with her attacker for nearly 40 minutes before someone noticed her distress. Had Aaron Arias and Jamal Harris just shrugged off her cries for help as a prank, there's no telling what would've happened to her. The teens are deserving of all the praise they receive.