When 13 bald eagles were found dead in a field, federal agents were called since the national bird is protected. At first, they couldn't figure out what happened. Then, they learned what a farmer had done — and why he did it.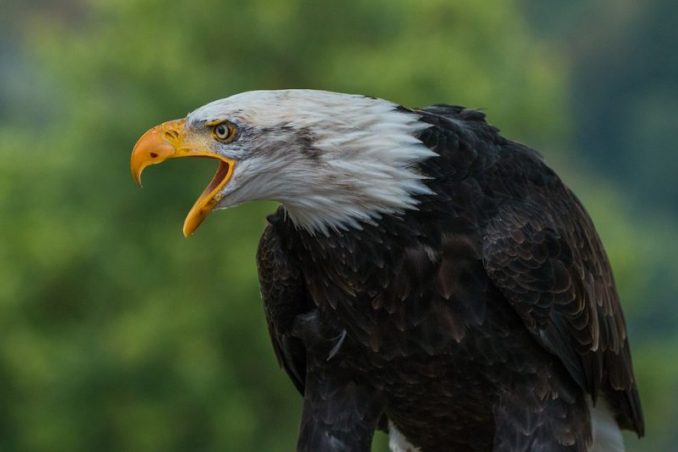 The bald eagle is, of course, our national bird and a revered symbol in the United States, encompassing the fighting spirit of America. Unfortunately, the bird of prey was once endangered. The raptor is now protected under the Bald and Golden Eagle Protection Act and the Migratory Bird Treaty Act.
So, as one would imagine, when the bodies of 13 bald eagles were discovered lying in a field on a farm in Federalsburg, Maryland, the scene was heartbreaking. Immediately, the death of the birds was dubbed suspicious and an investigation was launched. Sadly, it would take years before the cause of their death would be exposed.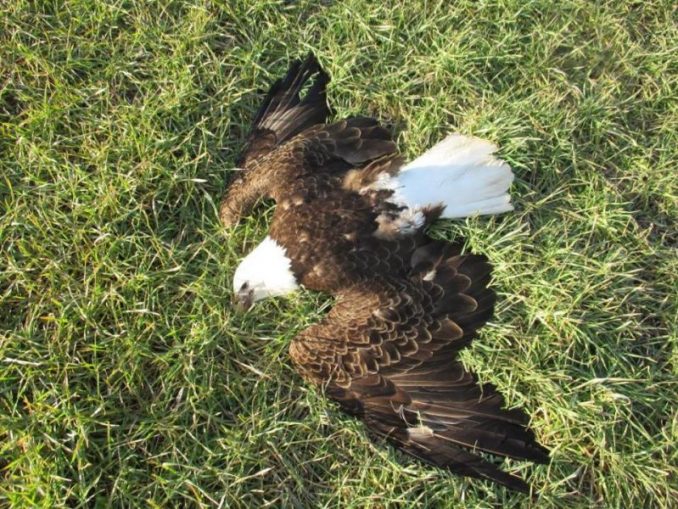 Authorities first noted that the bodies of the deceased birds were intact. Their wings were splayed out and their talons clenched, The Washington Post reported. The ages of the 13 birds varied from very young to adult eagles. Being the largest die-off of the protected birds in over 30 years, the mystery of what happened was puzzling.
Disturbingly, more bald eagles were found in another field not far away. Although those birds were found alive, they were disoriented. Three ended up dying while two others were successfully treated. Still, what was causing this symbol of our nation to die in Federalsburg was not known, although it was immediately suspected that humans were behind the death of the birds — most likely by way of poisoning.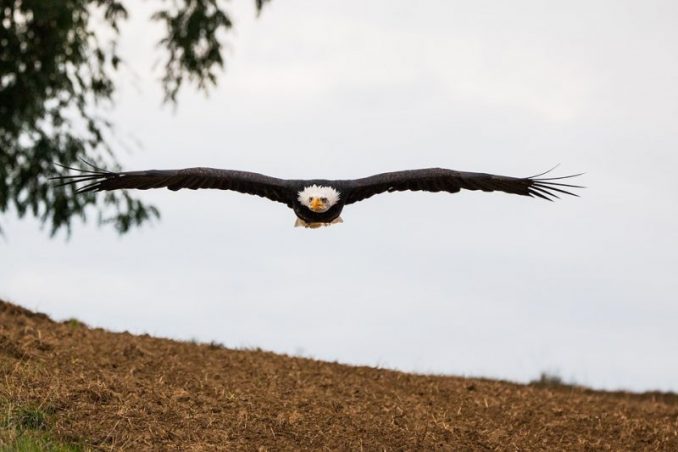 "Please help us solve a mystery," the Maryland Natural Resources Police wrote on their Facebook page shortly after the 13 bald eagles were found dead in Federalsburg. "It is the largest concentration of dead bald eagles in Maryland in three decades. The investigation is a joint effort with the U.S. Fish and Wildlife Service. There's a $10,000 reward being offered for information leading to the resolution of this incident."
Eventually, that reward increased to $30,000 for information leading to a conviction as the U.S. Fish and Wildlife Service, American Bird Conservancy, and several other charities chipped in, hoping to bring the guilty party to justice.
"It is deeply disturbing that 13 of these revered birds appear to have been killed, either deliberately or through reckless negligence," Darin Schroeder, vice president of government affairs, said. "Either way, we at American Bird Conservancy will do everything we can to help the U.S. Fish and Wildlife Service track down those responsible and bring them to justice."
A necropsy was conducted on the bodies of the birds at a federal lab in Oregon, and years after their death, the results of those tests have finally come to light to reveal what happened. As suspected, it was not a disease that killed the birds, but poison. Specifically, someone used carbofuran, one of the most toxic known pesticides which the Environmental Protection Agency banned in 2009.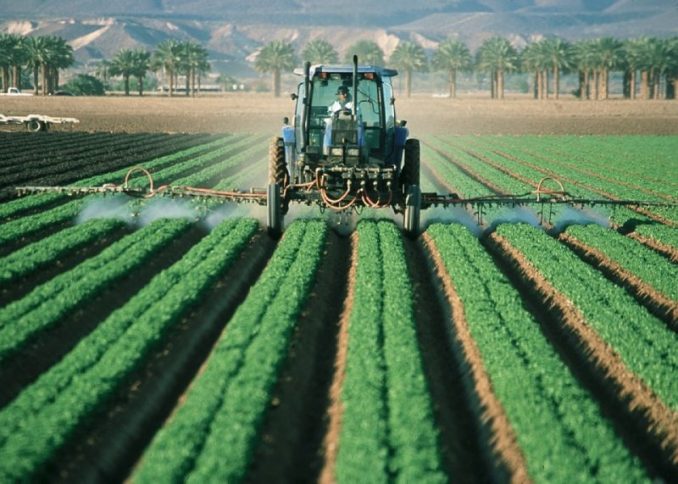 Since carbofuran is one of the few pesticides effective in fighting a species of aphids that ravage soybean crops across the country, many farmers fought to lift the ban, but it was upheld by the Supreme Court in 2011. And, the ruling was for good reason.
For one, the chemical is used in Africa to kill lions, so just imagine what it can do to smaller animals and even humans. But, we don't have to imagine. We know, and it's not pleasant, to say the least. The chemical causes diarrhea, vomiting, and seizures. It also prompts glands to secrete fluids, causing animals to "drown in their own fluids," a toxicologist explained, describing the horrible death this chemical can cause.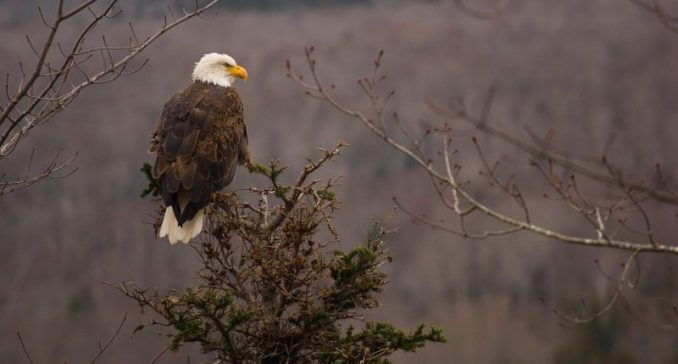 In addition, "Carbofuran is highly toxic to birds," as Cornell University's Pesticide Management Education Program's description of the substance points out and this case proves. "One granule is sufficient to kill a small bird. Bird kills have occurred when birds ingested carbofuran granules, which resemble grain seeds in size and shape, or when predatory or scavenging birds have ingested small birds or mammals which had eaten carbofuran pellets."
The birds weren't the only animals to suffer from this farmer's neglect. Federal investigators say other animals were also found dead in the area, including a raccoon carcass that appeared to have been ravaged by raptors. It's possible that the raccoon found and consumed an old supply of carbofuran, died, and the eagles fed on the carcass. In turn, they would have been poisoned by the toxin.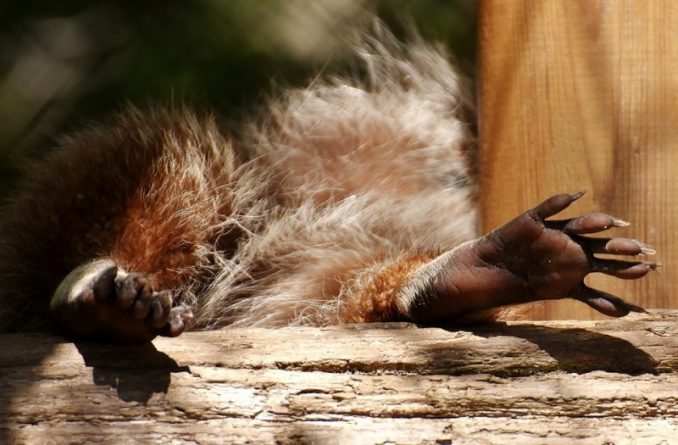 "This chemical is dangerous for humans and animals," the radio station WNAV wrote in a post on Facebook after filing a Freedom of Information request, obtaining, and exposing the test results. "We're hopeful that people will look around their property (especially farm owners) to ensure there isn't any still around. And let their neighbors know to do the same."
Farmers are the backbone of America. Quite honestly, we need them to survive, and it's imperative that we are able to trust them with something as necessary as our nutritional sustenance. Whether intentional or by neglect, this "oversight" is simply not okay. This toxic substance has no place in our country — especially not on our food.